The Charms of Japan: Saitama Prefecture Recommendations
2022-07-10
Tourism & Entertainment
Despite being located just north of Tokyo, Saitama Prefecture does not usually have an image as a tourist destination. However, Saitama is actually rich in sightseeing spots, nature, and unique local cuisine. It is also known for some historic spots, such as the Kawagoe area, known as "Little Edo" for its many historic buildings.
It is very easy to go to Saitama from Tokyo, with many train and bus lines crossing into the prefecture. But Saitama is fairly large, and there are plenty to see both in its urban centers and its mountainous western area.
In this article, we'll introduce the charms of Saitama Prefecture, from the food to sightseeing and nature spots.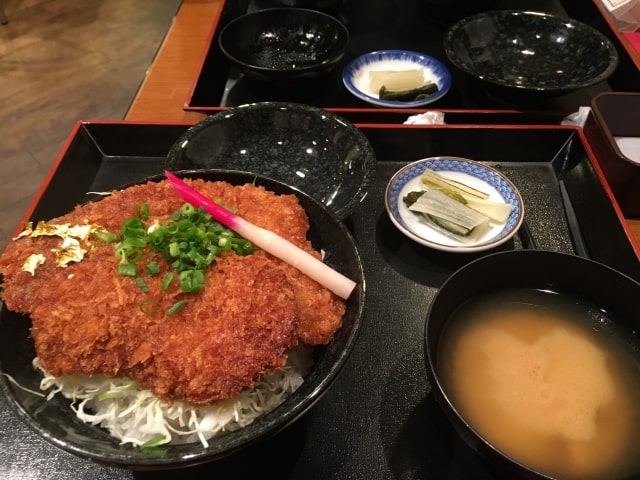 The Food of Saitama
Saitama is famous for its rich variety of local food. Here we introduce some Saitama specialties that you should definitely try.
Waraji Katsudon
Waraji katsudon is a rice bowl topped with pork cutlet, and is a local specialty of Chichibu City in western Saitaima. It is known for having two huge pieces of deep-fried pork cutlet, so big that they extend out over the edges of the bowl. Waraji katsudon was originally developed by a restaurant in Chichibu called Yasudaya, but it is now offered by many food establishments in the city. Many restaurants offer unique variations to the dish, so it's fun to try different places to find your favorite.
Soba Korokke
Another famous local dish in Saitama is "Soba Korokke" or soba (buckwheat) noodles deep-fried into croquettes. Soba Korokke was developed in Kitamoto City, one of the largest producers of buckwheat in Saitama Prefecture. The soba noodles are flavored with Japanese-style broth, then covered in bread crumbs and deep-fried into balls. It is a dish that features a mix of Japanese and Western styles.
Okkirikomi
Okkirikomi is a kind of simmered udon noodle dish that is popular in northern and western Saitama Prefecture, as well as in neighboring Gunma Prefecture. It features wide and flat udon noodles and various vegetables simmered in a miso or soy-sauce based soup. "Okkirikomi" roughly translates to "cutting and putting in", and refers to the step of cutting the noodle dough into the pot before simmering. In northern Saitaima, the dish is sometimes called "Niboto".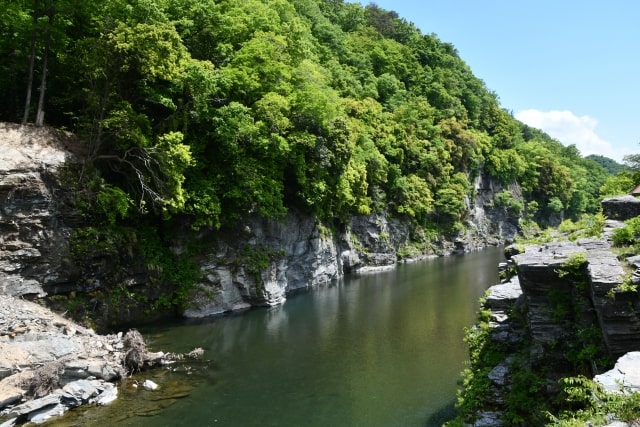 Sightseeing Spots in Saitama
The following are some recommended sightseeing spots in Saitama Prefecture.
Kawagoe Hikawa Shrine
The Kawagoe Hikawa Shrine in Kawagoe City enshrines five Shinto deities, with Susanoo-no-Mikoto as the main deity. The shrine is said to be around 1,500 years old, and has been revered as a shrine of marriage and matrimonial happiness since ancient times. Located not far from Hikawa Shrine is the Little Edo of Kawagoe, known for its many historic Edo Period houses and buildings.
Moomin Valley Park
Opened in 2019, the Moomin Valley Park is the first theme park in Japan where you can experience the world of Moomin, a popular series of books and cartoons. It features four different areas, including the Moomin Valley Area with lots of fun attractions, and the Lonely Mountain Area that features a tree house and a playground. There is also the Kokemus museum and exhibition facility, and the Welcome Cove that features shops and restaurants. It is a fun place for both children and adults.
Johnson Town
Johnson Town is an enclave of American suburban buildings dating back to the 1950s. A visit here will make you forget that you are actually in Saitama Prefecture. The place was originally a residential area for American military personnel based in Japan, but after it was abandoned, it became a Japanese neighborhood with around fifty shops, cafes, and restaurants that retain the look and feel of suburban America.
Washinomiya Shrine
Washinomiya Shrine in Kuki City is one of the oldest shrines in the Kanto region. It is said to be the main shrine of all Otori-jinja shrines in Japan. The shrine has a traditional ritual called Washimiya Saibara Kagura which has been designated an Important Intangible Folk Cultural Property of Japan. The shrine has also been featured in the anime "Lucky Star" which has made it popular with anime fans in and out of Japan.
Nature Spots of Saitama
Saitama Prefecture is also home to some great nature. The following are some recommended nature spots in Saitama.
Hitsujiyama Park
Hitsujiyama Park in eastern Chichibu City is famous for its vast "shibazakura" pink moss fields that bloom in spring. The park is also home to over 1,000 cherry trees which include the Someiyoshino and Yaezakura varieties. Inside the park, there is the Yamato Art Museum which mainly features the works of Shiko Munakata. There is also a sheep ranch where children can enjoy meeting and petting sheep.
Nagatoro Valley
Nagatoro Valley is famous for a huge rock formation called Iwadatami which is a designated Place of Scenic Beauty and a Natural Monument. It was formed from the erosion of crystalline schists caused by the flow of the Arakawa River, and is a place of interest for many geologists. Another highlight of the valley is the Chichibu Sekiheki (red cliff) on the opposite bank of Iwadatami. Visitors can enjoy walking on the rock formations or rafting along the river on a traditional Japanese boat while admiring the fresh verdure in spring or the colors of autumn.
Ranzan Valley
Ranzan Valley is a popular nature spot where you can enjoy changing scenery across the seasons, from deep greens in summer to fiery reds in autumn. On the observation platforms, you can find a monument to Dr. Seiroku Honda who gave the valley its name, as well as a monument inscribed with a poem by Akiko Yosano. Downstream along the valley, there is the Ranzan Valley Barbecue Area where you can enjoy a barbecue right beside the river.
Summary
In this article, we featured some of the charms of Saitama Prefecture. Saitama is located just north of Tokyo, but it has its own unique cultural, natural, and culinary attractions. It also has many places of historical and spiritual interest. Saitama offers plenty to see and enjoy whatever the season, so you should definitely pay a visit to discover its beauty for yourself.