The Charms of Japan: Hiroshima Prefecture Recommendations
2022-02-10
Tourism & Entertainment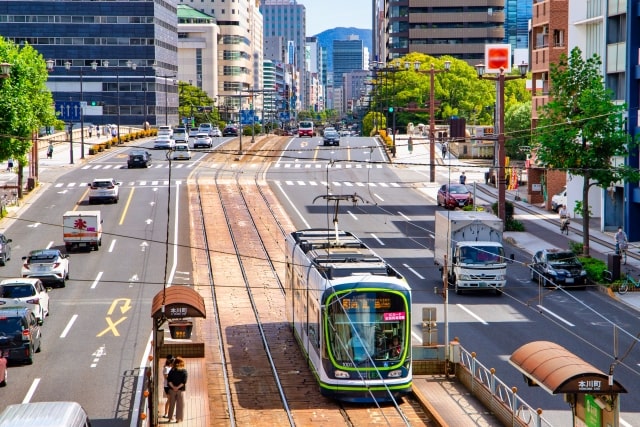 Hiroshima Prefecture is famous not only for its sightseeing spots that include World Heritage sites and great nature, it is also known for its delicious local food. From Tokyo, you can get to Hiroshima in around 1.5 hours by plane or around 4 hours by shinkansen. It might not be suitable for a day trip, but since there is a lot to see and enjoy, you should definitely spend more than a day in Hiroshima.
In this article, we'll introduce the charms of Hiroshima, from the food to sightseeing and nature spots.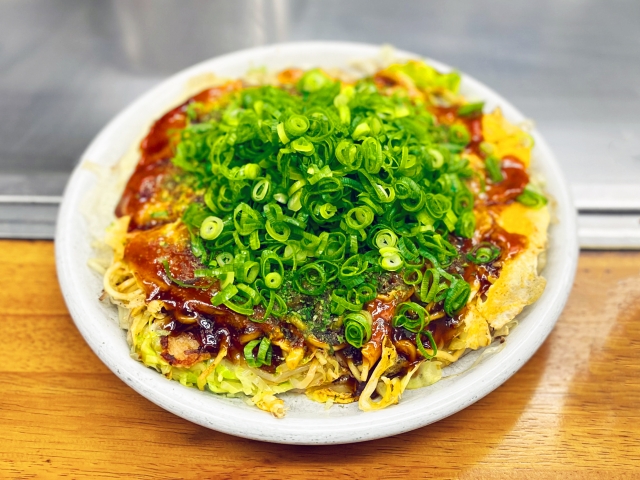 The Food of Hiroshima
Hiroshima Prefecture is a treasure chest of delicious food, some famous and some lesser known. Here we introduce some Ibaraki specialties that you should definitely try.
Okonomiyaki
The most famous food of Hiroshima is undoubtedly okonomiyaki, a savory pancake considered to be a soul food by the locals. Okonomiyaki has two main variants, the Osaka-style and the Hiroshima-style. Hiroshima-style okonomiyaki includes noodles and bean sprouts, and the ingredients are layered instead of mixed during cooking.
In okonomiyaki restaurants in Hiroshima, the dish is often cooked on a hot griddle right in front of you. The okonomiyaki is served hot and kept warm until your last bite. Most locals don't eat it with chopsticks, but use a metal spatula to slice and eat it.
In central Hiroshima City, there is a place called Okonomimura which features pleanty of okonomiyaki food stalls. A good way to enjoy Hiroshima okonomiyaki here is to visit different stalls to find your very own favorite.
Oysters
Hiroshima is the largest producer of oysters in Japan by prefecture. Hiroshima has an environment that is well-suited to oyster production. Surrounded by islands and capes, Hiroshima Bay has gentle waves and a moderate tide which are favorable conditions for oyster culture. Furthermore, during the rainy season and through summer, layers of different saline concentrations form in the bay's water, which is believed to be favorable for oyster growth.
Some okonomiyaki restaurants in Hiroshima offer okonomiyaki with oyster toppings. It's a great way to enjoy a fusion of two of Hiroshima's local specialties.
Anago-meshi
Anago-meshi is rice topped with grilled anago (saltwater eel). It is a specialty of Miyajima Island, the home of the famous Itsukushima Shrine. Anago-meshi originated as a fisherman's meal, since anago can be found abundantly in the waters around the island. The rice is not just any white rice, but rice cooked in the broth of anago, making it quite fragrant and savory. It also goes well with the flavors of the grilled anago.
Onomichi Ramen
The two most famous kinds of ramen in Hiroshima are Hiroshima Ramen and Onomichi Ramen. Both have soy sauce-based soups, but are actually quite different. Hiroshima Ramen has a white savory soup made from boiled pork bones and fish. On the other hand, Onomichi Ramen has a dark-colored soup made from chicken and fish broth mixed with the back fat of pork. Hiroshima Ramen often has bean sprout toppings, but Onomichi Ramen does not. Onomichi Ramen is available in some restaurants in Hiroshima City, so you can try and compare both types of ramen during a visit to the city.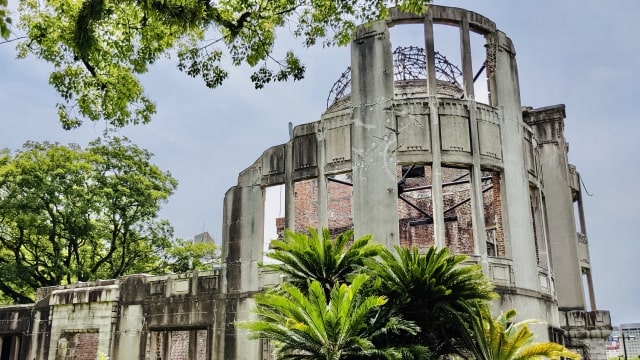 Sightseeing Spots in Hiroshima
The following are some recommended sightseeing spots in Hiroshima Prefecture.
Itsukushima Shrine
One of the most popular sightseeing spots in Hiroshima for both Japanese and foreign tourists is Miyajima Island. Located on the island is Itsukushima Shrine, a UNESCO World Heritage Site. The shrine is famous for its torii gate that appears to float in the sea during high tide, but is approachable by foot during low tide. One popular way to see the torii is to ride on a traditional boat paddled by a boatman. In August, the Miyajima Water Fireworks Festival is held, with the fireworks lighting up the sky and reflecting on the sea around the torii gate.
Genbaku Dome / Hiroshima Peace Memorial
Japan is the only country to have suffered a nuclear attack in a war, with Hiroshima City being one of the targets. The Genbaku Dome in central Hiroshima City serves as a monument that conveys the atrocity of nuclear weapons to future generations throughout the world. Located nearby is the Hiroshima Peace Memorial and the Hiroshima Peace Memorial Museum. A visit here is bound to be both educational and emotional.
Onomichi and Senkoji Temple
Onomichi City is accessible from Hiroshima City by a 1-hour train ride. Onomichi is famous for its nostalgic townscape that has been featured is several movies. One of the most popular sightseeing spots in Onomichi is the Senkoji Temple, situated on a hill with a great view of the Seto Inland Sea. Onomichi is also known as a haven for cats, and it is quite common to encounter friendly felines while sightseeing in the area. There are also plenty of cat-themed shops, so cat lovers are in for a treat.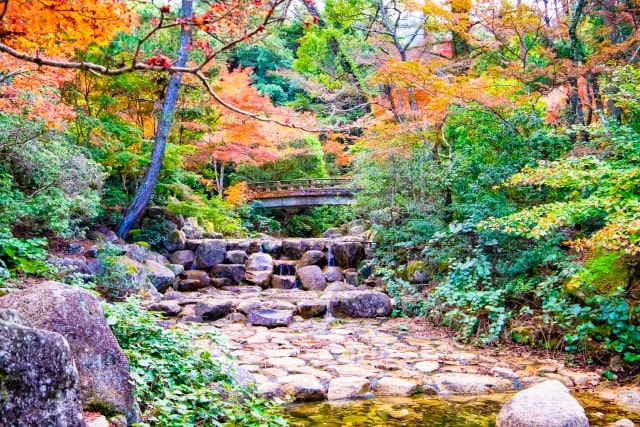 Nature Spots of Hiroshima
Hiroshima Prefecture is also home to some great nature. The following are some recommended nature spots in Hiroshima.
Taishaku-kyo Gorge
The Taishaku-kyo Gorge is a designated special scenic spot of Japan. It is a place of magnificent scenery across the seasons, from the verdure of spring to the colors of autumn. The gorge has three main areas, and the northern Kamitaishaku-kyo area is famous for a huge natural bridge called Onbashi. The bridge's majestic beauty and has led it to be called a "bridge of the gods".
Sandan-kyo Gorge
Along with the Taishaku-kyo Gorge, another scenic gorge is Hiroshima Prefecture is the Sandan-kyo Gorge. This lesser-known place is not featured in some travel guides, but it still has a mystic, breathtaking beauty. It was even given the highest three-star rank by a famous French travel guide series. Here you can join a "forest therapy tour" that lets you refresh your mind and body inside great nature.
Mt. Haigamine
The romantic night view of the Seto Inland Sea from Mt. Haigamine has been selected as one of Japan's 100 Best Night Views. Here you can see a rare view of bright city lights backed by the dark sea and its many islands. The view also changes depending on the time and season. One popular way to enjoy the view is to visit during the sunset to see the changing hues of the sky as is turns to night.
Summary
In this article, we featured some of the charms of Hiroshima Prefecture. Hiroshima is a place of delicious food, magnificent sightseeing spots, and great nature. It is a popular destination for both Japanese and foreign tourists, and is easily accessible from Kyoto or Osaka. There are plenty of other hidden attractions in Hiroshima all year round, so why not pay a visit and discover it for yourself?