Recommended Sightseeing Spots within 2 hours of Tokyo: Atami
2019-10-02
Tourism & Entertainment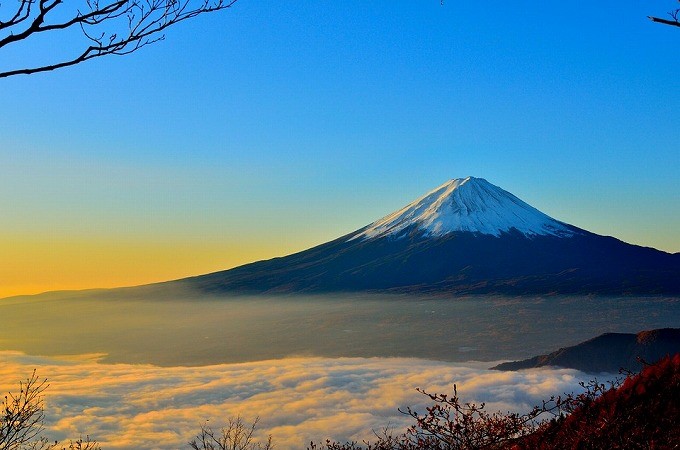 Have you ever been to the place called Atami? It is located in Shizuoka Prefecture to the southwest of Tokyo. Its name means "hot ocean", and as you may have guessed, it's a famous hot spring area. Atami is conveniently accessible from Tokyo by Shinkansen in about 45 minutes, or by the Tokaido Main Line in under 2 hours. Its relative proximity means that you can visit it on a day trip or even stay overnight on a regular weekend. In this article, we'll introduce to you some recommended spots and attractions in Atami.
Recommended Attractions in Atami: Onsen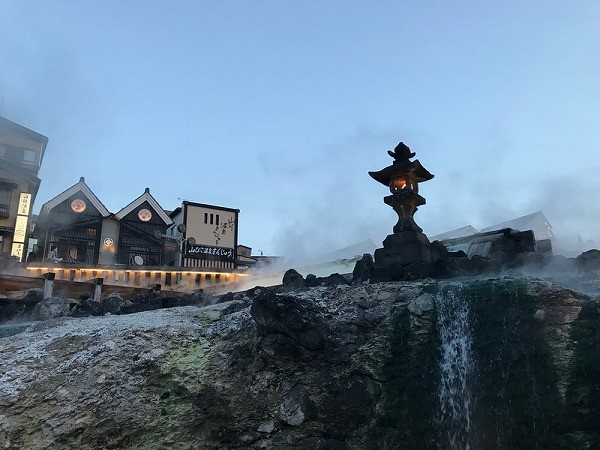 More than anything else, Atami is famous for its "onsen" or hot springs. Atami is home to numerous onsen ryokans and hotels, and their various hot spring sources provide a wide range of health benefits. If you have the luxury, you should definitely try more than a few different baths. But if you're pressed for time, you can also enjoy a quick soak in an "ashiyu" or foot bath. There's even a foot bath in front of Atami Station, so you can refresh your tired feet after arriving in Atami.
Related to the hot springs, one famous sightseeing spot in Atami is the Oyu Kanketsusen or Oyu Geyser. Here you can see hot spring water and steam gush out from between the rocks. Though it was a natural geyser in olden times, it eventually stopped blowing and was engineered to become an artificial self-blowing geyser. Nonetheless, it is still an impressive sight.
Recommended Attractions in Atami: Food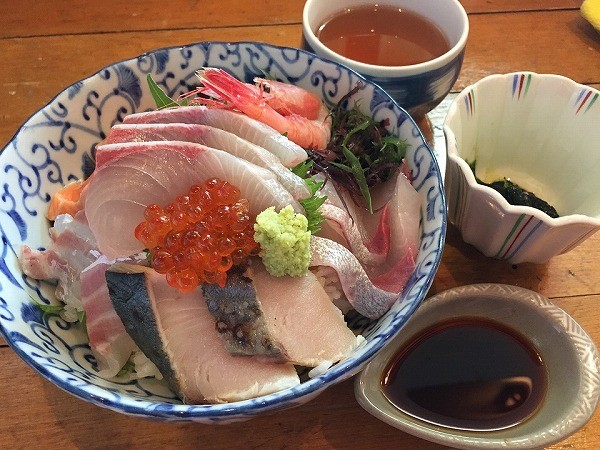 One of the best places to enjoy the food of Atami is the Heiwa-dori Shopping Arcade, located right next to Atami Station. Here you can find around 30 different shops offering various local specialties.
●Seafood
Being a coastal city, Atami is famous for seafood. With plenty of delicious offerings including "kaisendon" seafood rice bowls, sashimi, and stewed dishes, you'll have a hard time choosing what to eat. They're also great with alcoholic drinks at night.
●Onsen Manju
A visit to a hot spring district won't be complete without trying the onsen manju (hot spring steamed buns). There are several onsen manju shops in the arcade, so it's fun to try and compare their wares. There are even some shops where you can see the buns actually being steamed.
If you're looking for souvenirs, you should get the "himono" or dried fish products. There are countless shops selling himono so you won't have trouble finding it. You can also get to enjoy the flavors of Atami after you get back home.
Recommended Attractions in Atami: Leisure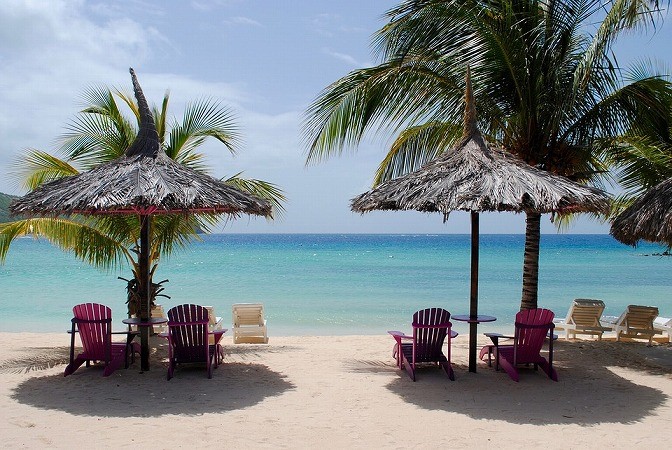 Besides the famous hot spring baths, there are also other leisure spots you can enjoy in Atami.
●Hatsushima Island Resort
Hatsushima is an island accessible by a 30-minute ferry ride from Atami Port. The island itself offers various outdoor activities such as fishing and nature walking. At the Hatsushima Island Resort, you can also enjoy a swimming pool, an adventure park, and even glamping. Glamping means "glamorous camping", and is a recently trending activity in Japan, popular with girls and couples. A visit to Hatsushima is like a trip to an exotic tropical island.
●Atami Trick Art Museum
As the name suggests, this is a place to enjoy trick art or artworks that make use of optical illusions. You can a see wall where a creature seems to jump out from the surface, or a floor where there seems to be a hole. Even if you know how the trick works, they're absolutely fun to look at, and even more fun to photograph.
Author's Remarks
These are just some of the attractions of Atami. There are plenty of other places to see, like the Atami Castle and the old camphor tree at the Kinomiya Shrine. You should definitely consider Atami for your next travel destination. After writing this, even I myself want to go there!