The Charms of Japan: Recommended Attractions in Hokkaido
2019-09-06
Tourism & Entertainment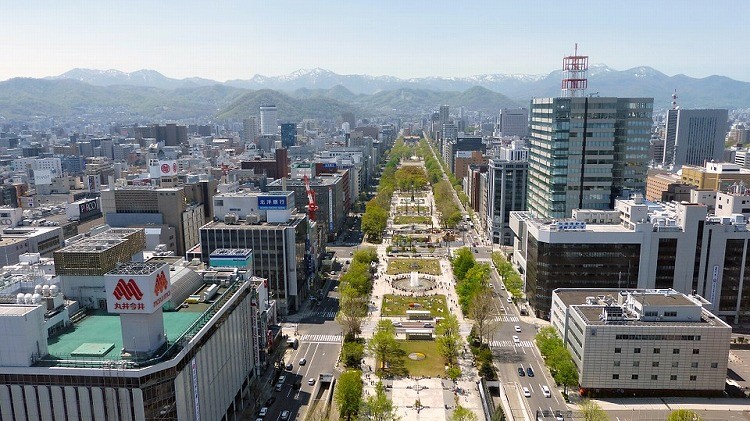 Have you ever been to Hokkaido? Hokkaido is one of the most popular sightseeing spots in Japan for both Japanese and foreign tourists. It is connected to Tokyo by a 1.5 hour flight, and is also accessible by direct flight from Seoul, Shanghai, Honolulu, Kuala Lumpur, and other international cities.
Hokkaido is a place to enjoy countless charms. In this article, I'd like to introduce to you some of the attractions that you should definitely experience.
The Food of Hokkaido
Hokkaido is a treasure chest of delicious food. Two of its most popular food genres are seafood and sweets.
1) Seafood
Being an island surrounded by three different oceans, Hokkaido is rich in seafood. Some of the local seafood you can enjoy include ikura (salmon roe), uni (sea urchin), crabs, scallops, oysters, salmon, hokke fish, and countless more. You can enjoy them as sushi and sashimi or even as a seafood rice bowl. You don't have to go to an expensive sushi restaurant as even the conveyor belt style "kaiten-zushi" restaurants in Hokkaido serve high quality, delicious seafood. It's definitely a must-try when you're in Hokkaido.
2) Sweets
Hokkaido has vast lands that are full of farm fields and dairy pastures, and it produces plenty of delicious crops and milk. This abundance of ingredients means that it is home to many famous confectioneries. Some of the famous sweets makers in Hokkaido include Rokkatei, Royce, Kitakaro, Le Tao, Ishiya, and Hanabatake Ranch. While you can find most of their products in souvenir shops, you can also visit their main stores or factories where you can enjoy original dishes at the spot or even try making your own sweets. Check each one out to see what they have to offer.
Sightseeing Spots in Hokkaido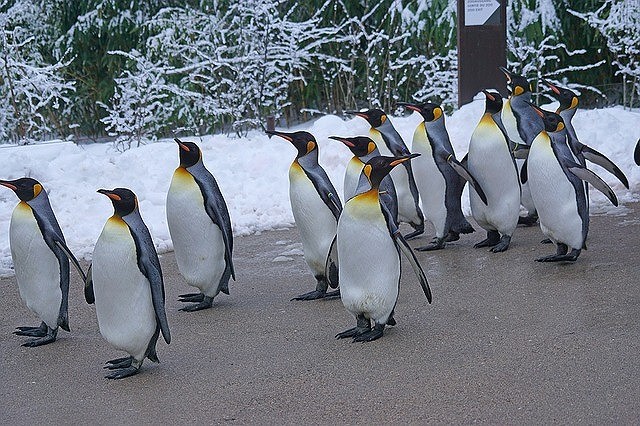 Here are two fun and interesting sightseeing spots in Hokkaido.
1) Asahiyama Zoo
This popular zoo features animals in enclosures that were made to closely resemble their natural habitats, so you can observe them in their natural behavior. You can even see different species that normally live in the same habitat displayed in the same space, such as giraffes and guineafowl or capybaras and spider monkeys. One of the zoo's most famous attractions is the penguin walk held during winter. It's a fairly large place, but it's well worth the time to spend several hours seeing all the creatures.
2) Tomamu Resort/Rusutsu Resort
Tomamu and Rusutsu are two different hotel resorts where families or travel buddies can enjoy various attractions. In summer, you can go on rides in a theme park, swim in a pool, or play golf. In winter, you can go skiing, snowboarding, or enjoy other winter activities. They are located not too far away from New Chitose Airport, and staying at least one night in either resort is something you should consider for your itinerary.
The Nature of Hokkaido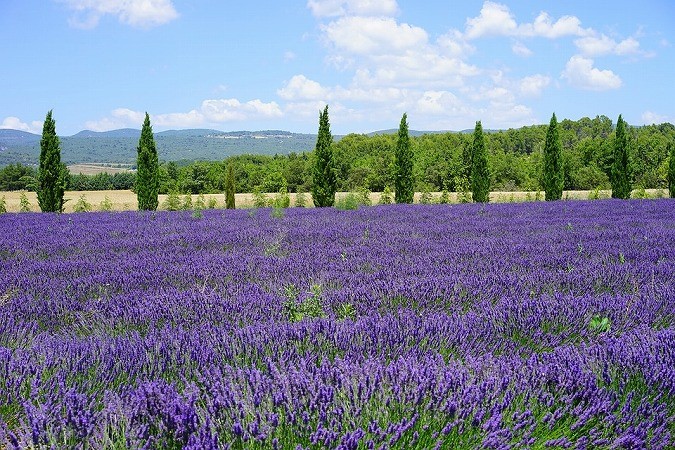 The grand nature of Hokkaido is one of its best attractions. While driving on the island's long, straight roads that go on endlessly across vast fields can be fun in itself, the highlights are the numerous places of natural beauty you can see along the way.
1) Lavender fields
If you're visiting Hokkaido in July, you should definitely see the lavender fields in Furano. The vast fields of purple spreading as far as you can see are a truly breathtaking sight. Since you're in the area, you should also try the lavender flavored soft serve ice cream. In August, when the lavender fields usually end, you can enjoy beautiful sunflower fields.
2) Ponds
There are two famous ponds in Hokkaido. The Blue Pond and the Kami-no-Ko (child of god) Pond. Both of them are known for their sparking blue waters. While their appearance may vary depending on the season, weather, or even time of day, if you're lucky, you can catch a truly unique and magnificent sight.
Some other famous nature spots in Hokkaido include the Daisetsuzan mountains, Shiretoko, and the islands of Rebun and Rishiri. Whether you prefer to enjoy nature at a leisurely pace or through a more adventurous, active experience, there's definitely something for you in the island.
Author's Remarks
This article just touches on some of the charms and attractions of Hokkaido, and there are countless more to discover. One of the great things about traveling to Hokkaido is that there's something different to enjoy whatever the season. A day or two here is by no means enough, so you should plan a long stay to enjoy as much of the island as you can.