How to Rent an Apartment in Japan
2021-11-30
Japanese Culture & Customs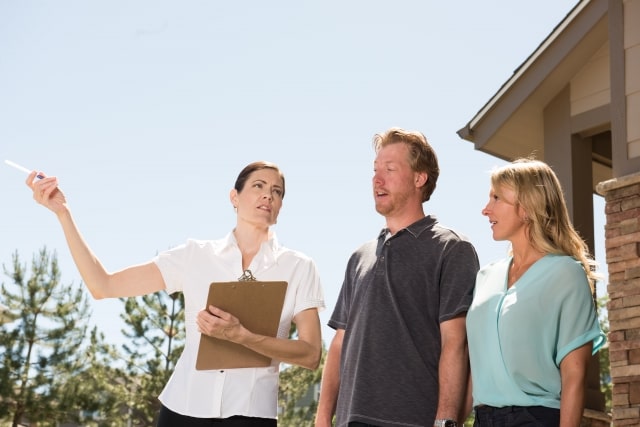 Renting an apartment in Japan can be quite stressful, and often requires a lot of time and money. So we've come up with this guide with the hope of making your house hunting in Japan a bit less stressful.
In Japan, it is virtually impossible to move into a vacant apartment on the same day or even the next day after you apply for it. There are many things you need to check and prepare in advance. Check out the following guide to help make your house hunting go smoothly.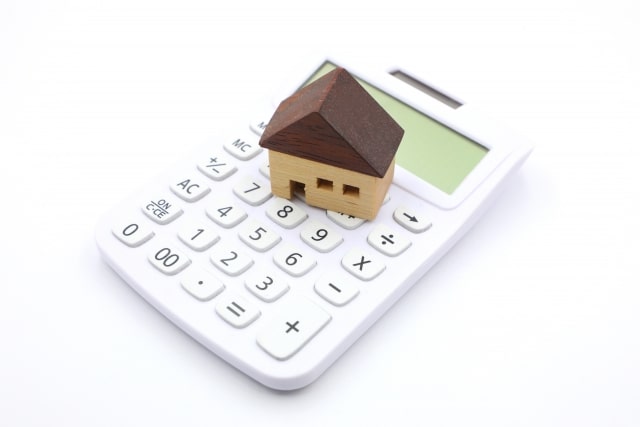 1.Prepare the following documentation and make sure that they are valid
Documents showing your identity:
・Your passport or other official ID
・Your residence card
Documents proving your financial capacity:
・Withholding tax statement (gensen choshu-hyo)
・Pay slip for the past three months (if you don't have a gensen choshu-hyo)
・Notice of job offer or naitei tsuchisho (if you are moving to a new employer)
You will also need to prepare an emergency contact (kinkyu renrakusaki), and in some cases, a joint guarantor (rentai hoshonin). For more information on these items, check out the following:
If you cannot prepare the above items, you will most likely be unable to make an application to rent an apartment.
2.Estimate the amount of money you need for the initial costs.
Renting an apartment in Japan is by no means cheap. You may need to pay for things like key money (reikin) and security deposit (shikikin), and the total initial cost usually adds up to 5 or 6 times the monthly rent of the apartment you are applying for.
For example, if the monthly rent of the apartment is 60,000 yen, you normally need to prepare 300,000 to 360,000 yen up front.
For more information on the initial costs, check out the following:
・About the initial costs for renting an apartment in Japan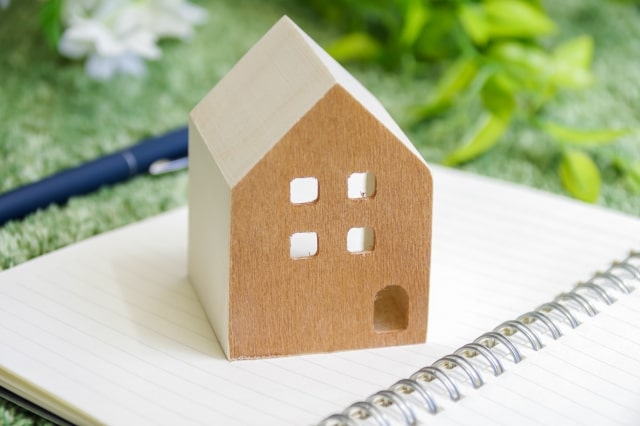 3.Decide on the area you want to live in and narrow it down as much as possible.
After preparing the necessary documentation and money, now you need to choose the actual apartment you will move into. The first part is choosing the specific area where you want to live.
If you are already working somewhere, you may have to consider the transportation method and amount of time required to get there from your new apartment.
At this point, you don't have to decide on every single detail. You can just list down your general preferences, such as whether you want a quiet residential area or an accessible place near urban centers.
You should also think about your preferences for the apartment, including the monthly rent you can afford as well as the room facilities and conditions.
4.Search for an apartment in property listing sites or visit a real estate agency.
In general, there are two ways to search for an apartment in Japan. The first one is to search the Internet for an apartment that meets your preferences. For example, you can search for "(place name) apartments" in a search engine.
One thing you have to be mindful about when searching on the Internet is that some apartments may be vacant, but the landlord chooses not to rent to foreigners. This is an unfortunate reality in Japan. Many Japanese landlords or management companies would rather not rent to foreigners due to communication issues, bad experiences in the past, or willful discrimination.
In order to avoid the disappointment and wasted time of searching for an apartment on the Internet only to be informed later that you cannot rent it, it is recommended that you visit a property listing site that caters specifically to foreigners. These sites list only properties that are available to foreigners, so you won't have to worry about the aforementioned issue.
Click here to visit wagayaJapan, a recommended property listing site for foreigners.
The other way to search for an apartment is to visit a real estate agency. This method can be much smoother as a professional real estate agent will do much of the work for you. They can even share information about properties not listed on the Internet, and other useful information about specific areas. If you find a property you are interested in, you may also be able to visit it immediately for a room viewing.
Click here to make a reservation with a real estate agency.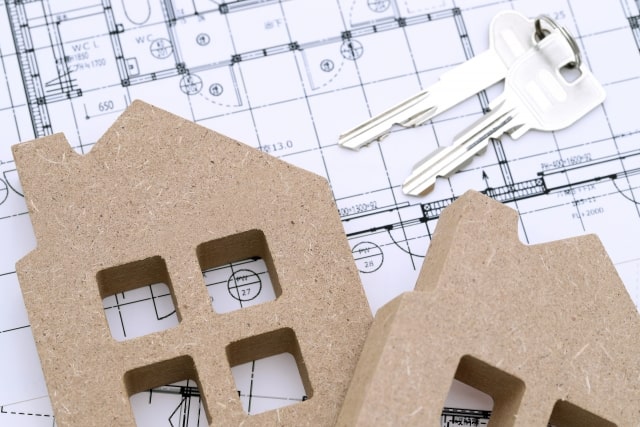 5.Check out the actual apartment through a room viewing.
After finding an apartment that you like, you should visit it to do a room viewing. You should take note of the following points to help you decide if you want to move in or not.
・If you plan to bring in large furniture, measure the width of the doorways and other passages to make sure that the furniture can fit and pass through. Large furniture can include beds larger than single size, tall book shelves and closets, refrigerators, and washing machines. For this, you should bring a measuring tape and a pen and paper to take down notes. You should also note the position of electrical outlets to help you decide where to place your electrical appliances.
・Take some photos and videos of the apartment, especially if you are viewing more than one apartment at once. This can help remind you of the rooms you visited in order to make a better comparison.
・Check out the exterior and communal spaces as well. These can include the hallways, parking spaces, and other places. This can give you a hint of the level of property management and the kind of people living in the building.
For example, if there are bicycles with child seats, there are probably families with small children. If there are many old bicycles haven't been used for many years, then the landlord or management company is probably not up to scratch with managing their property.
Putting personal belongings in hallways and other communal spaces is usually not allowed. If you find some personal stuff left behind in hallways, it is probably a sign that the residents don't show much consideration for their neighbors. At worst, you may even get involved in an argument with a neighbor after you move in.
On the other hand, if the communal spaces are clean and tidy, there is a good chance that property is managed well and the neighbors are fairly decent.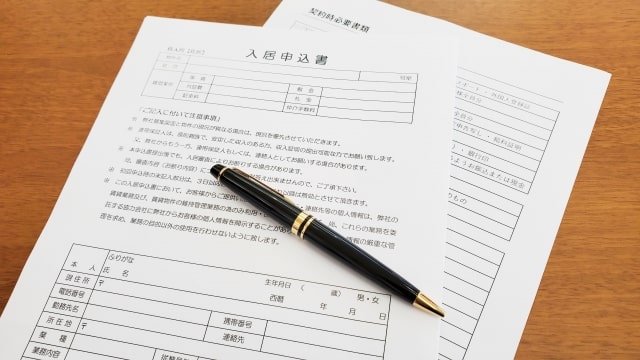 6.Make an application and sign the contract.
After you've decided on the apartment you want to live in, you will make an application for it. You will need to submit the required documentation to the real estate agency. After making the application, there will be tenant screening process which can take around one week.
Once you pass the screening, you can proceed with the contract signing. For this, you may need to have a personal seal (hanko) so make sure to have one handy. You will also need to pay the initial costs for renting the apartment.
During the contract signing, you will be informed of your move-in date. Based on this, you should make applications for gas, electricity, water, and Internet services to make your move-in go smoothly.
Click here for more information on applying for public utilities.
7.Move in to the apartment.
After signing the contract and getting the keys to the apartment, you can now move in. However, you should take note of the following items during your move-in.
・Check the condition of the room.
The real estate agency may give you a checklist to fill in. If you find any damage on the walls or floor, you should note it down in the checklist, then take a photo of the damaged area. This will serve as a proof of the condition of the room before you moved in, and will help you avoid paying any unwarranted restoration costs when you move out. Make sure to send a copy of the checklist to the real estate agency or management company after you fill it out.
・Register your new address at the municipal office and other places
If you are moving to a different municipality, you will need to file a moving-out notification at the municipal office of your previous address, then file a moving-in notification at your new municipal office. You should also set up mail forwarding with the post office, so you can receive any mail that was sent to your previous address. This can be done through the Internet or by sending a postcard.
Don't forget the change your registered address at any service you are using, including your driver's license, your mobile phone company, your bank and credit card, etc.
・Clean up before moving your stuff in.
Before you bring your personal belongings into the room, it is a good idea to do some quick cleaning. Several people may have entered the room to do room viewings after it was cleaned professionally. If you are worried about bugs, you can also spray some insecticide on the room corners, the sink, and other spots before bringing your stuff in.
Summary
This article provides a general guide for renting an apartment in Japan. The housing culture in Japan can be quite different from those in other countries. We hope this will serve as a useful reference, especially if you are a foreign resident new to house hunting in Japan.
If you still have any questions or concerns, you should consult with a real estate agent. It's a good idea to choose a real estate agency that caters to foreigners, with foreign staff whom you can communicate with easily. They may even give you some valuable tips and advice for house hunting in Japan as a foreigner.
Click here to consult with a real estate agency catering to foreigners.