【ATTENTION】What You Should Know Before You Leave Japan
2020-10-21
Housing in Japan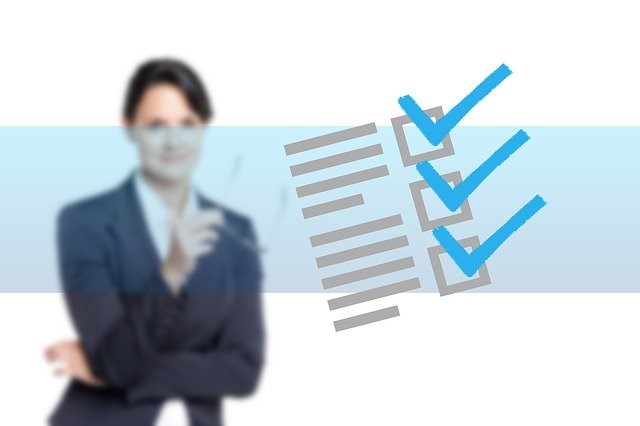 When you change your address, you have to complete the moving out procedures for your apartment. Especially if you leave Japan soon after you move out, you should avoid causing problems and incurring unexpected costs.
This article explains what foreigners should do to move out of their apartment and what they should be aware of.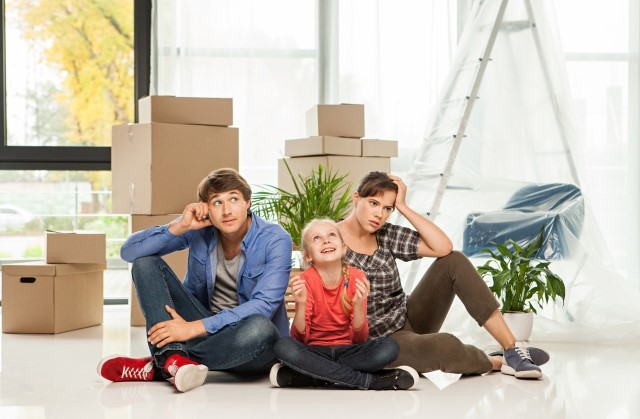 ・When You Decide On Moving Out
Contact your landlord and real estate agent
Your contract will probably say "Please submit your notice at least 1 or 2 months before your move out date."
Even if you don't have an exact move-out date, you should inform them of an estimate.
Call the electric and water companies
You have to call and give the electric company and the water company your name, address and the date you move out. If you don't know who to contact, you can find this information on the monthly rate notice form you receive in your mailbox or on the paperwork you receive from your real estate agent. If you don't know who to call, you can contact your real estate agent and they will give you the information.
You need to be present to have the gas supply shut off in your room
You need to note that the gas outage process is not completed just over the phone.
The gasman handles the shutdown process only when you are there to shut off the gas supply. Call the gas company and set a date for the work to be done.
When you set the gas shutdown date the same as the gas start date for your new home, you only need to be present once.
Get rid of unwanted furniture and appliances
When you move out, you need to get rid of what you don't need.
Moving out, especially leaving Japan, can cause a lot of waste. You need to know that it will take time to dispose of them. If you don't finish disposing of these items before you move out, you may get in trouble with the owner. To prevent this from happening, you need to plan for the disposal of your furniture and appliances.
・Furniture is disposed of as bulk trash
Contact the municipal office in the city or town where you live and complete the procedures, including specifying the size of the items and the date of collection. Once the collection appointment has been made, purchase the stickers needed to dispose of the bulky waste at the convenience store, attach them to the furniture you are disposing of, and put them out in front of your house on the morning of the collection day.
・Pay the recycling fee to dispose of the appliance
Home appliances cannot be disposed of as bulky garbage or regular trash.
It is necessary to ask the designated home appliance disposer or the appliance mass retailer to take them away. In this case, a recycling fee based on the Home Appliance Recycling Law will be charged, and the fee varies depending on the type and model number of the appliance to be disposed of.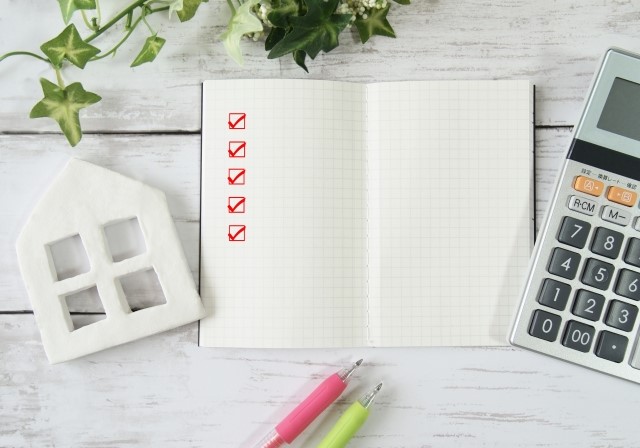 ・What you should do to prevent problems when you move out
Trash disposal should be done before the move-out date
The rule is that there must be no trash at all in the apartment by the date of moving out. The rule applies not only to the room, but also to the garbage dump. If the collection date is after your move-out date, it is a violation of the rules and you will likely be charged a separate disposal fee.
Because after you move out, you no longer have the right to dispose of your garbage, even if it is at the designated garbage disposal facility you have always used.
A small amount of combustible trash may be accepted. However, if you find substandard or uncollectable garbage (such as home appliances) when you move out, you may be charged a fee for disposal of the garbage after you move out via a real estate agent.
Clean and repair your room in advance, to minimize the cost you have to pay
On the day you move out, the real estate agent will check the condition of the room (scratches and damages) and calculate the necessary expenses.
The necessary expenses will be deducted from the deposit that you paid when you moved in.
While major repairs are time-consuming and expensive to do on your own, stains on the walls and mold in the bathrooms can be easily done with a special detergent.
Do what you can beforehand to reduce the amount of procedures you have to go through after you move out.
If you're going to leave Japan, tell the post office your forwarding address
People who leave Japan after moving out of their apartment need to complete the mail forwarding procedure. If you are moving within Japan, you only fill some minimal forms, but when you move out of Japan you should complete some necessary procedures.
Mail cannot be forwarded overseas. Check in advance if you need to receive your mail after you leave Japan. If you are receiving periodicals, contact the source of the periodicals to suspend them or to change your registered address.
・Prepare to move out as soon as possible to avoid issues
In this article, we've provided you with a list of things to do and things to keep in mind before you move out. Once you have decided to move, there are many things you need to do. Especially if you are leaving Japan, everything needs to be settled before you move.
It is important to prepare and plan ahead so that you can start your new life immediately and avoid any problems that may arise when you leave Japan. Make a plan and act early.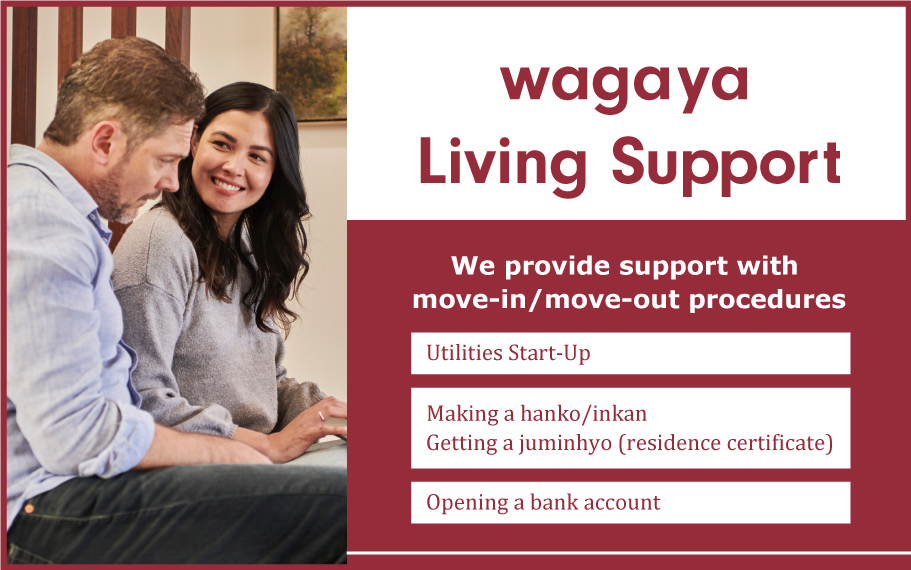 ・Multilingual moving out support! About『wagaya Living Support』
『wagaya Living Support』is a service by wagaya Japan that provides multilingual support for procedures related to moving out
①Move-out day support
②Water, electricity, and gas shutoff support
③Bank account closure support
④City hall procedures support
We will go with you to the bank or the city hall to help you with the procedures.
※This service is limited to the「23 wards of Tokyo」. We will be expanding to other areas in the near future. If your property is outside the 23 wards of Tokyo, please consult with us directly.
For details regarding『wagaya Living Support』, please check out this article.
wagaya Living Support: a Multilingual Service to Support Your Move-in/Move-out and Tenant Life