Kinshicho: A Little Bangkok in Tokyo
2022-10-20
Town & Local Area Info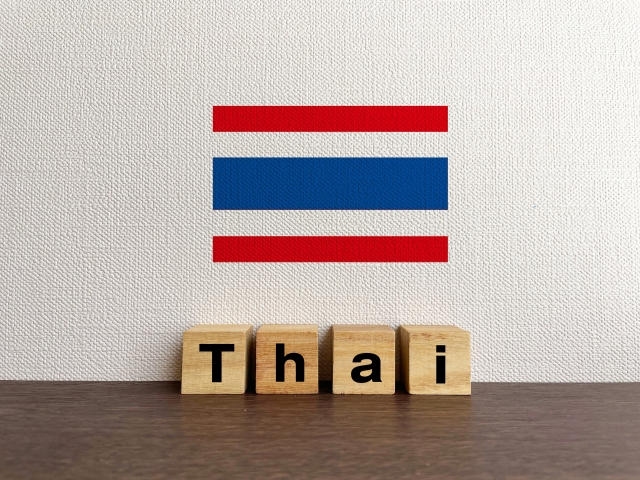 Kinshicho is a large commercial district located in Tokyo's Sumida Ward. Though the number of foreign residents living here is relatively small, Kinshicho is home to many Thai restaurants, shops, and massage parlors. This had led the place to be sometimes called a "Little Bangkok".
In this article, we explore how Kinshicho became a Little Bangkok, and introduce some recommended spots in the area.
Why are there many Thai-related shops in Kinshicho?
Kinshicho is the name of the area surrounding Kinshicho Station, and is a major commercial district in eastern Tokyo. The area is also the center of Tokyo's Thai community. Blending in with the urban scenery are many Thai restaurants, groceries, traditional massage shops, and even a Thai language and cultural center.
Kinshicho actually used to be called a "Little Manila" because of its many Philippine pubs and nightclubs. When the Philippine pubs gradually went out of business, Thailand-related businesses started to enter the area.
How Kinshicho became a Little Bangkok
It is not clear when and how exactly Kinshicho became a Little Bangkok. In fact, the number of Thai nationals living in Sumida Ward is not that high, and they are outnumbered by Chinese nationals.
Kinshicho used to be called a "Little Manila" similar to Takenotsuka because of its many Philippine pubs and nightclubs. But tighter immigration policies and economic conditions led to a decline in Filipino businesses, and many Thais started to set up shop in the area. Nowadays, the local Thai community operates several businesses in the area, including Thai restaurants, groceries, and traditional massage shops.
Recommended Spots in Kinshicho
Kinshicho is situated in the southern part of Tokyo's Sumida Ward. The area around Kinsicho Station is a bustling commercial district with several shopping centers, supermarkets, and department stores.
Recommended Residential Areas for Thai Residents
Kinshicho Station is served by the JR Chuo-Sobu Line and the Tokyo Metro Hanzomon Line, providing convenient access to central Tokyo. Compared to central Tokyo, average monthly rents in Kinshicho are relatively low, making it a popular residential area for both Japanese and foreign residents. Recent redevelopment of the area has also improved its image in terms of safety and security.
Recommended Thailand-Related Shops
The following are some recommended Thailand-related shops in Kinshicho.
Sabaichai
Sabaichai is a Thai restaurant that is the sister store of the popular Sabaidee restaurant in Asagaya. All their menu items are priced at 680 yen, and are renowned for their authentic taste. You will have a hard time choosing from the wide variety of dishes they offer. One recommended dish is "naem", a fermented pork sausage from northern Thailand known for its sour but savory flavor. The restaurant also offers Thai and Laotian beers, including a black beer called "Beer lao".
Restaurant Thailand
Opened in 1986, Thailand is the oldest Thai restaurant in Kinshicho. The place is known for its friendly owner and their authentic, exquisite Thai dishes. If you like coriander (called "phak-chi" in Thai and "pakuchi" in Japanese), you should try the "Phak-chi Sour", a refreshing drink that fills your palate with the distinct aroma of coriander.
Keawjai
Keawjai is another old restaurant that serves authentic Thai dishes, having opened in 1990. The restaurant's proprietress is the originator of the Thai Festival held annually in Yoyogi Park, and is said to be one of the central figures that made Thai food popular in Japan. The restaurant has plenty of seating so it can accommodate big groups who want to order a large variety Thai dishes.
Asia Yaosho
Asia Yaosho is a shop that sells various food products imported from Thailand, the Philippines, China, and other Asian countries. Both their staff and customer base are of various nationalities. They are a trusted supplier of Thai food products for the many Thai restaurants in the Kinshicho area.
The shop began as a greengrocer but expanded to sell imported Asian products, which eventually became their specialty. They offer a wide range of products at reasonable prices. If you like cooking Thai and other Southeast Asian food, you likely need lots of coconut milk, and Asia Yaosho offers famous Thai coconut milk brands such as Aroy-D and Chaokoh.
Other Recommended Spots and Events
Thai Education and Culture Center (ThaiTEC)
The Thai Education and Culture Center or ThaiTEC was established to share and introduce Thai culture to the Japanese. The center offers Thai language lessons taught by a lecturer from the Suan Dusit Rajabhat University in Thailand. They also offer cooking classes that include lessons in Thai history and food culture. You can choose from a variety of cooking classes such as generic Thai cuisine, one-plate dishes, and regional cuisine. Another interesting lesson is the fruits carving, which is one of Thailand's traditional arts.
Summary
In this article, we talked about the Little Bangkok in Kinshicho, including its background and some recommended spots. Kinshicho is a large commercial district that provides convenient access to central Tokyo. The Thai community in the area operate various businesses including Thai restaurant and groceries. It is a great place to visit if you want to enjoy authentic Thai cuisine, buy Thai products, and experience Thai culture without leaving Japan.