Takadanobaba: A Little Yangon in Tokyo
2022-09-20
Town & Local Area Info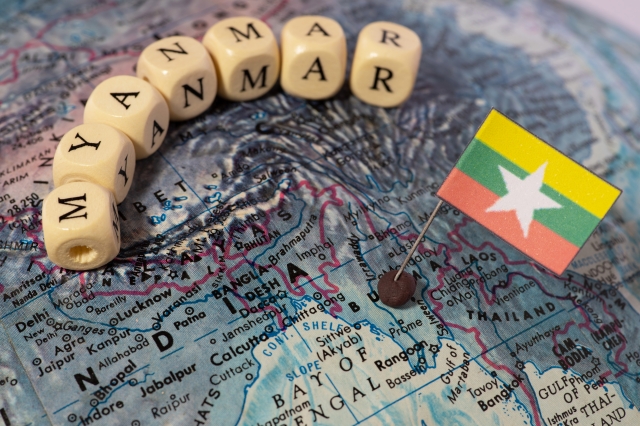 Among the 23 Special Wards of Tokyo, Shinjuku Ward has the highest number of foreign residents. Shinjuku Ward includes the districts of Shin-Okubo and Takadanobaba, which are known for having many foreign residents, especially from East and Southeast Asia. In particular, Takadanobaba has a significant number of Myanmar/Burmese residents, and it has been called a "Little Yangon" in Tokyo.
In this article, we explore the background of Burmese immigration to Takadanobaba, and introduce some recommended spots in the area.
Why are there many Burmese living in Takadanobaba?
There are currently around 2,000 Burmese residents living in Takadanobaba, with around a dozen Burmese restaurants and shops operating in the area. This has led the place to be called "Little Yangon", after Myanmar's largest and most populous city.
This Little Yangon actually has its roots not in Takadanobana but near Nakai Station, two stations away from Takadanobaba on the Seibu Shinjuku Line. It is believed to have begun when one Burmese immigrant was able to find an apartment in Nakai, leading many compatriots to follow and create a close community.
In the following years, with many Burmese residents finding it easier to find jobs in places along the Yamanote Line, the community gradually relocated to Takadanobaba. This led to the establishment of Takadanobaba's Little Yangon.
How Takadanobaba became a Little Yangon
The history of Tokyo's Little Yangon goes back to the late 1980s. In 1988, political oppression in Burma led to widespread pro-democracy demonstrations. The military government violently suppressed this movement, which led many Burmese citizens to flee Burma and move to other countries, with some of them ending up in Japan.
Back then, not many Japanese landlords were willing to accept foreign tenants, so one of the main problems Burmese immigrants faced was finding housing. But there was one apartment in the Nakai Station area where the landlord offered a helping hand by leasing to Burmese tenants.
Thanks to that landlord's generosity, many Burmese were able to find housing, and they started to form a community in the Nakai Station area. In the late 1990s, this Burmese community gradually moved to Takadanobaba, as many of them found it easier to get jobs in places along the Yamanote Line. Eventually, several Burmese restaurants and shops opened up in Takadanobaba, leading it to become the Little Yangon that exists today.
Recommended Spots in Takadanobana
Takadanobaba is located in the northern part of Tokyo's Shinjuku Ward. Near Takadanobaba Station, there is a large shopping center called Big Box, as well as several big supermarkets, making it a convenient place for shopping.
Recommended Residential Areas for Burmese Residents
Takadanobaba is home to the famous Waseda University as well as many other educational institutions and Japanese language schools, so plenty of students commute to the area. It is one of the relatively cheaper places along the Yamanote Line in terms of apartment rentals.
Most of the Burmese residents in Takadanobaba live in an area near the Kanda River, about 10 minutes away from Takadanobaba Station on foot. This area features several old apartments that have relatively cheap monthly rents.
Recommended Myanmar-Related Shops
The following are some recommended Myanmar-related shops in Takadanobaba.
Swe Myanmar
Swe Myanmar is a Burmese restaurant with a warm, peaceful and homelike atmosphere. In the Burmese language, "Swe Myanmar" means "our Myanmar family" or "our Myanmar friends". One of their most popular dishes is called "danbauk", which features seasoned rice topped with bone-in chicken. It takes some effort to prepare, and is usually eaten during festivals and other celebrations.
Ruby
Ruby is another Burmese restaurant with a spacious interior. They offer a popular lunch buffet where you can enjoy various Burmese cuisine. One dish you should definitely try is the mohinga, a traditional Burmese noodle dish. It has a delicate flavor and is traditionally eaten for breakfast in Myanmar.
Nong Inlay
Nong Inlay is a Burmese restaurant that offers food eaten by the Shan ethnic group of Myanmar. It has even been featured in a popular Japanese culinary drama series. One of their best sellers is the Shan Khao Swe, an ethnic Shan noodle dish. It is made with flat rice noodles in a lightly-flavored chicken soup, topped with some crunchy roasted peanuts.
Other Recommended Spots and Events
MYSA and MASBO
In the past, most Burmese organizations in Japan consisted mostly of pro-democracy movements, or ethnic and religious organizations. But in recent years, the younger generation of Burmese residents have conducted activities that promote fellowship and exchange with the local community, in addition to offering job information and self-improvement lessons. MYSA (Myanmar Youth & Student Association) and MASBO (Myanmar Active Students & Businesspeople Organization) are two such organizations that hold various events and activities.
Summary
In this article, we talked about the Little Yangon in Takadanobaba, including its background and some recommended spots. Takadanobaba has convenient access to Shinjuku and Ikebukuro, and is home to the famous Waseda University that enrolls many foreign students. Takadanobaba is also home to a Burmese enclave, with several restaurants and shops that let you experience the culture and atmosphere of Myanmar without leaving Japan. Why not come to enjoy some authentic Burmese cuisine or buy some rare Burmese products?