Takenotsuka: A Little Manila in Tokyo
2022-08-20
Town & Local Area Info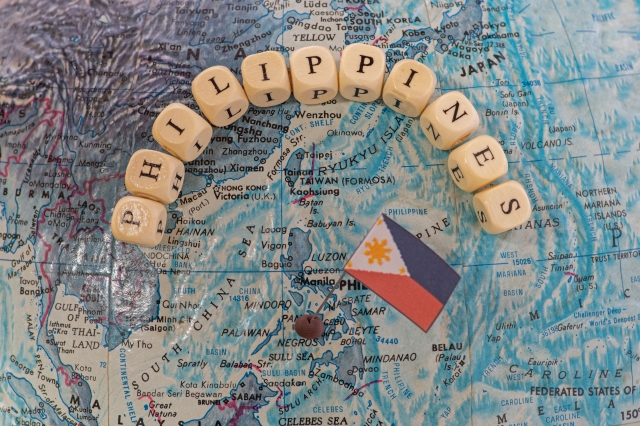 Among the 23 Special Wards of Tokyo, Adachi Ward has the third highest number of foreign residents, below Shinjuku Ward and Edogawa Ward. In particular, the Takenotsuka district of Adachi Ward is home to a significant number of Filipino residents, and the place has been called a "Little Manila" of Japan.
In this article, we explore the background and some recommended spots in Takenotsuka.
Why are there many Filipinos living in Takenotsuka?
Adachi Ward is the municipality in Tokyo with the largest Filipino population, with around 3,700 Filipino residents. While foreigners account for about 5% of the total population of Adachi Ward, in the ward's Takenotsuka district, foreigners account for 9.2% of the total.
Takenotsuka is known for having many Philippine pubs and restaurants. The area also has relatively cheap public housing, making it attractive to Filipino immigrants. Furthermore, it offers convenient access to the industrial area of Saitama, where many Filipino laborers work.
Before the collapse of Japan's economic bubble in the late 1980s, Takenotsuka was a popular entertainment district, up there with Kabukicho. Many patrons lined up for a chance to enter the Philippine pubs in the area.
In recent years, the COVID-19 pandemic has caused many of the Philippine-related shops to close. While the place has lost its previous vitality, it is still home to many Filipinos and some interesting shops.
How Takenotsuka became a Little Manila
It is not clear why many Filipinos decided to live in Takenotsuka, but live many other ethnic enclaves, it was probably through word of mouth from the forerunners in the local Filipino community.
In the 1980s, many Philippine pubs started opening in Takenotsuka. Plenty of young Filipino women came to Japan to work in these pubs as entertainers or dancers, and they were colloquially called "Japayuki-san".
The road stretching east from a railroad crossing beside Takenotsuka Station was once lined with various shops like a green grocer, a meat shop, a sports equipment shop, and a dental clinic. When the area was renovated to a multi-tenant building, it became occupied by many Philippine pubs and shops, leading it to become a Little Manila.
Recommended Spots in Takenotsuka
Takenotsuka is located in the northern part of Adachi Ward. It is home to many public housing units that are popular with families. The area also has supermarkets, discount stores, 100-yen shops, and other cheap but convenient facilities, making it a suitable area if you are looking to live in Tokyo on a budget.
Recommended Residential Areas for Filipino Residents
In Takenotsuka, there are several UR rental housing units that have relatively inexpensive rents. Some of the popular residential areas for Filipinos and other foreigners include the UR housing in Takenotsuka 1-chome, 3-chome, 4-chome, and 6-chome.
Many Filipinos also live near the Karin Road shopping arcade located near the east exit of Takenotsuka Station.
Recommended Philippine-Related Shops
The following are some recommended Philippine-related shops in Takenotsuka.
New Hungry
New Hungry is a restaurant that offers Filipino cuisine, located around 20 minutes on foot from Takenotsuka Station. Though it may look like a pub from the outside, it is a very popular place for people looking to enjoy authentic Filipino food. The owner is also very friendly and welcoming. The restaurant has no fixed menu, so you can try whatever the owner cooks for the day or request a specific dish. They also offer all-you-can-eat service on weekends. Besides the cuisine, they also sell Filipino crafts and food products
Kabayan Restobar
"Kabayan" stands for "compatriot" in the Tagalog language, and Kabayan Restobar is a popular hangout for Filipino patrons. Inside, the conversations you hear are usually in Tagalog, and even the signs and menu are in Tagalog, giving it an authentic Filipino atmosphere. They offer all-you-can-eat Filipino cuisine every 2nd and 4th Sunday of the month, a must-try if you love Filipino food. The shop also has a sundry store that sells Filipino snacks and food products imported from the Philippines.
Other Recommended Spots and Events
Engawa Cafe
Engawa Cafe is a cafe and rental space built on the veranda of "Showa no Ie", a Japanese style house that is a designated Tangible Cultural Property of Japan. It's a great place to spend a relaxing time while enjoying a traditional Japanese atmosphere after experiencing the Filipino culture in Takenotsuka's Little Manila.
Summary
In this article, we talked about the Little Manila in Takenotsuka, including its background and some recommended spots. Takenotsuka is located near the border to Saitama Prefecture, and offers convenient access to both central Tokyo and Saitama. While it may have lost some of its spark since its glory days as a popular Philippine pub district, it is still a popular residential area for Filipinos and home to many Philippine-related shops. It is a great place to visit if you want to enjoy Philippine cuisine, buy Philippine products, or experience Philippine culture without leaving Japan.