Tsurumi: A Town of Immigrants from South America
2022-07-20
Town & Local Area Info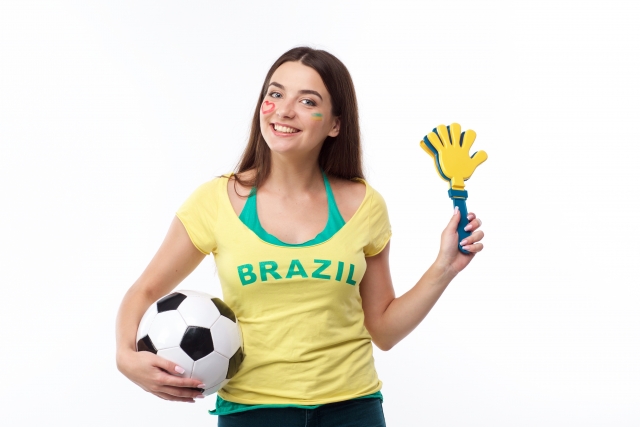 Most Japanese see South America as a faraway land located on the opposite side of the world. But Japan actually has deep historical ties to South America, and there are many communities of Brazilians and other South Americans in Japan. One of these is located in Tsurumi Ward in Yokohama City.
In this article, we'll take a closer look at the South American community in Tsurumi.
Why are there many South American immigrants living in Tsurumi?
Among all the wards of Yokohama City, Tsurumi Ward has the second highest number of foreign residents. South Americans comprise around 40% of the foreign residents in Tsurumi. Consequently, the ward has many restaurants and groceries that offer South American food and products.
Many foreigners began migrating to Tsurumi in the early 20th century, when the Japanese manufacturing industry was developing rapidly and plenty of laborers were needed in the Keihin Industrial Zone that stretched from Tokyo's Ota Ward to Kawasaki and Yokohama. A large number of these foreign laborers came from South America, eventually forming a South American community in Tsurumi.
How Tsurumi became an enclave for South American immigrants
One job that was particularly popular with South Americans immigrants to Tsurumi is that of an electrician. In the 1980s, Okinawan electrical contractors based in Tsurumi began hiring laborers from South America, and word spread among Japanese-Brazilians that Tsurumi was a good place to find work, with jobs alongside other people from Brazil.
Since then, electrical work became a common career for people immigrating to Tsurumi from Brazil, Bolivia, and other South American countries. However, government certification is required to do certain kinds of electrical work, and having that certification can make a difference in one's career. But the certification exam is quite difficult, and the passing rate is only around 40%. It is even tougher for South American immigrants whose mother tongue is not Japanese. So some organizations in Tsurumi started offering classes to help South American workers get certified.
One such organization is ABC Japan, which offers various support to foreign residents. One of their many initiatives includes pushing to have furigana readings put over the kanji in the Class 2 Licensed Electrician certification exam. Their efforts have been successful, much to the delight of their South American students.
Recommended Spots in Tsurumi
Here we introduce some recommended spots and shops in Tsurumi Ward.
Recommended Residential Area for South American Residents
Near the Shiozuru Bridge that crosses the Tsurumi River, there is the Nakadori Shopping Arcade that features around ten different South American restaurants and shops. With many South American residents forming a community in the area, it is a recommended residential area for South Americans.
Recommended South America-related Shops
The following are some recommended South America-related shops in Tsurumi.
Paraiso Brasil Yokohama
Paraiso Brasil Yokohama is a small eatery and grocery that sells food products and other goods imported from Brazil and South America. It is frequented by many South American residents in Tsurumi.
Yuri Shop
Yuri Shop is a Brazilian shop and restaurant operated by Yuri Kohashikawa, a second-generation Nikkeijin (Japanese descendant) who grew up in Sao Paulo, Brazil. Yuri-san came to Japan in 1989 to earn a living. Back then, Tsurumi was already home to many people with South American roots, and she was able to receive a small shop space, which she decided to turn into Yuri Shop. The shop now sells a wide variety of Brazilian groceries and houseware.
Segredo
Segredo is a popular restaurant that serves Brazilian cuisine. Though it is small, it is conveniently located within walking distance from Tsurumi Station. As soon as you step inside, you will feel the Brazilian atmosphere, with table cloths featuring a Brazilian national flag design and posters of colorful Amazon wild birds. They serve a wide variety of Brazilian food that you cannot easily find anywhere else.
Tucano Meat
Tucano Meat is a shop that sells fresh meat (especially beef), Brazilian food products, and Brazilian snacks for takeout. The name "Tucano" is the Portuguese word for the toco toucan, a wild bird native to Brazil. The bird is also featured on the shop's sign board.
Other Recommended Spots and Events
Okinawa Town and Brazil Week
Besides the South American community, Tsurumi is also home to an Okinawa Town. One of the most famous shops in Okinawa Town is the Okinawa Bussan Center, which sells Okinawan food and crafts. The small shop is lined from corner to corner with products that you would normally only find in Okinawa.
Other attractions in Okinawa Town include several restaurants that offer authentic Okinawan cuisine, as well as a vending machine that sells drinks available only in Okinawa.
One popular event in Tsurumi is the "Brazil Week in Tsurumi", held every year in October. The details of the event vary from year to year, but you can usually enjoy and experience Brazilian culture through activities like Brazilian cooking classes and Samba lessons.
Summary
In this article, we introduced some history and recommended spots in the South American enclave in Tsurumi Ward, Yokohama City. The South America-related shops are located not too far from Tsurumi Station, which is conveniently accessible from Tokyo with a 30-minute train ride. It is a place where you can experience Brazilian and South American culture without having to travel to the opposite side of the world. You can also enjoy Okinawan culture at the nearby Okinawa Town. With plenty of authentic Brazilian and Okinawan food and products to enjoy, a visit here is like a trip to a foreign land.