Kawaguchi: A Place with a Deeper Kind of Chinatown
2022-06-20
Town & Local Area Info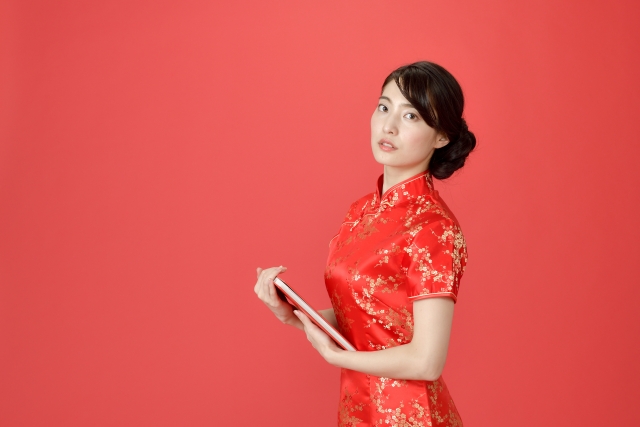 When you think of Chinatown in Japan, the first place that comes to mind is probably the Yokohama Chinatown or the Nankinmachi in Kobe. But did you know that there is a new Chinatown that has sprung up in Kawaguchi City, Saitama Prefecture?
Kawaguchi is home to many foreign residents, and actually has the third highest number of foreign residents in Japan by municipality. Kawaguchi is situated on the Tokyo-Saitama border, and has convenient access to central Tokyo, making it a popular residential area. In recent years, the number of Chinese nationals living in the Nishi-Kawaguchi district of the city has increased dramatically, and a new Chinatown has emerged with plenty of Chinese-owned businesses.
In this article, we explore the background and some recommended spots in Kawaguchi.
Why are there many Chinese living in Nishi-Kawaguchi?
As of 2018, there were around 20,000 Chinese nationals living in Kawaguchi City. Compared to other nationalities, the number of Chinese residents have been increasing steadily.
While most mainland Chinese living in China's big cities often prefer America or Australia when studying or doing business overseas, those living in the less-developed areas of the country see Japan as a popular destination. In particular, cities in northeastern China such as Shenyang, Changchun, and Harbin (i.e. the former region of Manchuria) are home to many Japanese war orphans who still feel a strong connection to Japan.
How Nishi-Kawaguchi became a Chinatown
So how did Nishi-Kawaguchi a Chinatown? Nishi-Kawaguchi actually used to be a famous red-light district. But in 2004, the Saitama Prefectural Police cracked down on the adult entertainment businesses in the area, forcing over 200 business to close up shop. This led to a large number of vacant buildings and land in the area, causing land prices and rents to go down. Many Chinese residents in Tokyo saw this as an opportunity and began moving into the area, setting up their own businesses such as Chinese restaurants and groceries. Since then, a school for Chinese children has been established, and Nishi-Kawaguchi became a new Chinatown that catered to Chinese residents.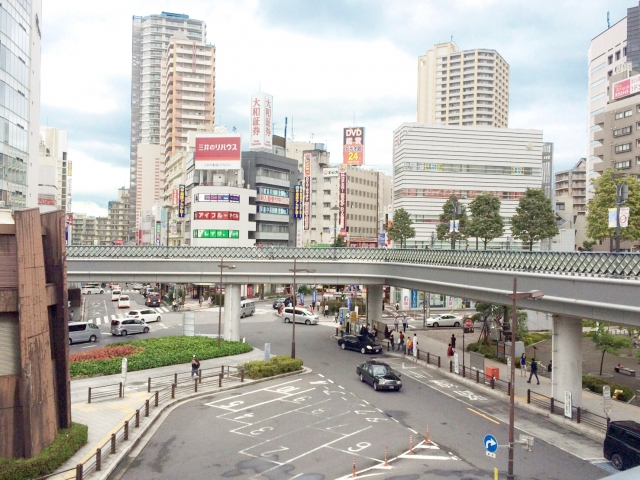 Recommended Spots in Kawaguchi
Recommended Residential Area for Chinese Residents
The most popular area in Kawaguchi for Chinese residents is the Kawaguchi Shibazono district, particularly the large Kawaguchi Shibazono public housing complex. The complex comprises of 15 buildings with a total of 2,400 residential units, more than half of which is said to be occupied by foreign residents. Since there is a Chinese school in the area, the complex is especially popular with Chinese families with small children.
The Kawaguchi Shibazono public housing complex is located around 8 minutes on foot from the Warabi Station on the JR Keihin-Tohoku Line. Administratively, Warabi Station is located in Warabi City, and the housing complex is located in Kawaguchi City.
Recommended China-related Shops
The following are some recommended China-related shops in Kawaguchi.
Hiyoshi Bussan
Hiyoshi Bussan is a Chinese grocery that sells offal commonly used in Chinese cuisine, such as pig's ears, pig's feet, and chicken feet. These are not sold by the gram but by the number of pieces. The shop owner does not speak English or Japanese, so it's like visiting a shop in China. Compared to other shops, their products are around 20 to 30% cheaper.
Chinmiro
Chinmiro is a small Chinese grocery located around 8 minutes on foot from the JR Kawaguchi Station East Exit. The shop sells a variety of Chinese products, including Chinese ingredients and alcoholic drinks that are not usually found in Japanese supermarkets. It is the only Chinese grocery near Kawaguchi Station, and it operates until late at night, making it popular with Chinese residents and restaurant operators.
Touki Tetsunabeton
Touki Tetsunabeton is a Chinese restaurant famous for its iron pot stews cooked in a large iron pot attached to a stone table. Since this kind of table is not available in Japan, the restaurant had it specially made by a craftsman in northeastern China. The stews consist of spare ribs and vegetables such as corn, pumpkin, potatoes, and green beans. The ingredients are fried in a special sauce made from over 20 different spices, then simmered in a broth made from pork bones. Corn cakes are then steamed on the rim of the iron pot, and they go quite well with the sauce.
Xiang Lu Fu
Xiang Lu Fu is a Chinese eatery that serves delicious dim sum dishes. You will have a hard time choosing from their large lineup of food items which includes various pork buns and scallion pancakes. Most of their offerings are reasonably priced at around 150 yen a piece. It's a great place to enjoy cheap but authentic Chinese dim sum.
Other Recommended Spots and Events
Kawaguchi Shibazono Intercultural Exchange Club
The Kawaguchi Shibazono Intercultural Exchange Club is organized by university students to promote understanding between Japanese and foreign residents in Kawaguchi. The club helps foreign residents interact with their Japanese neighbors, or meet compatriots to share information. It also offers culture sharing sessions for Japanese residents who want to learn more about Chinese and other cultures.
Summary
In this article, we talked about the Chinatown in Nishi-Kawaguchi, including its background and some recommended spots. This Chinatown was established through an influx of Chinese residents after the police crackdown on the red-light district in the area. It has become a popular residential area for Chinese nationals who want to live a life just like in their home country. Though the place has an image of poor safety and cleanliness, various community activities have helped the Chinese residents become more neighborly. The area also offers convenient access to central Tokyo. It's a place to visit if you want to experience Chinese culture and enjoy authentic Chinese cuisine.