Japan's Little India: Nishi Kasai
2022-05-20
Town & Local Area Info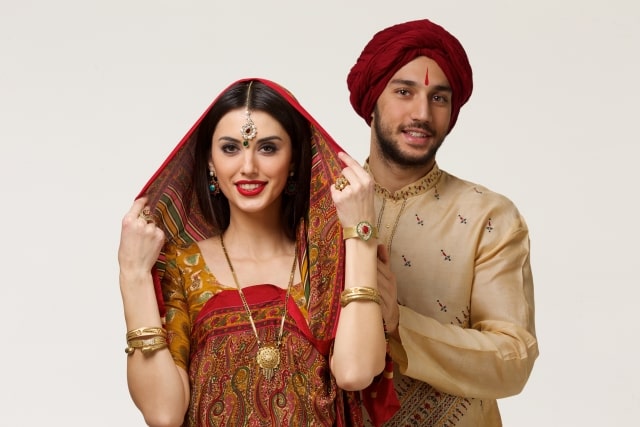 Nishi Kasai is a suburb in eastern Tokyo, located around 15 minutes from central Tokyo on the Tozai subway line. It has been called Japan's "Little India" because it is home to the largest Indian community in Japan.
In this article, we explore the background and some recommended spots in Nishi Kasai.
Why are the many Indians living in Nishi Kasai?
There are currently around 30,000 Indian nationals living in Japan, and around 10% reside in Nishi Kasai. Nishi Kasai is a residential suburb with plenty of parks and greenery, and was a popular place to live in for Japanese families. But since the early 2000s, more and more Indians started to live in the area.
There are two main reasons why many Indians came to live in Nishi Kasai. Its ease of access to Tokyo's business districts and Narita Airport, as well as the "Y2K problem". Most of the Indians who came to Japan at the end of the century were IT engineers or bankers, and they worked in business districts like Otemachi, Kayabacho, and Nihombashi. These districts are easily accessible by train from Nishi Kasai, making it a convenient place to live in for Indian businesspeople.
The reason why many Indian IT engineers came to Japan at the lead-up to turn of the century was related to the Y2K problem, which refers to potential errors and failures occurring in computing systems on the year 2000. To help address the issue, many Japanese companies invited Indian engineers who excelled at information technology. This led to an increase in Indian nationals residing in Japan, and many of them chose to live in Nishi Kasai.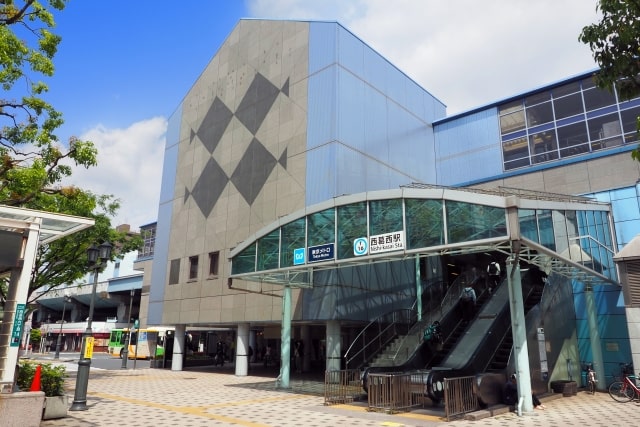 How Nishi Kasai became a Little India
So why did many Indians choose to live in Nishi Kasai? An Indian man named Jagmohan Chandrani may have had a hand in it. Chandrani has been living in Nishi Kasai for over 40 years, and is said to be the father of the Indian community in Tokyo. Many Indians have been able to come to Japan and find homes in Nishi Kasai through his assistance.
With the increase in Indian residents, many Indian restaurants and grocery stores started to open in Nishi Kasai to serve the needs of the Indian community. Chandrani also made use of the technical expertise of several compatriots to make the area receive Indian TV broadcasts. Though this was initially meant for the entertainment of Indian housewives, it has made Nishi Kasai a more attractive place to live in for all Indian nationals, eventually leading it to become Japan's Little India.
Recommended Spots in Nishi Kasai
About the Indian Community in Nishi Kasai
Though Nishi Kasai is called Little India, it is more of a close-knit Indian community, not like Yokohama's Chinatown or Shin-Okubo's Koreatown which have also become popular sightseeing spots for tourists.
Many Indian nationals residing in Japan are IT engineers who work for just a few years before returning to their home country. There are not many Indians who become permanents residents in Japan. This is one of the reasons why Nishi Kasai's Little India remains a small community and does not expand into a bigger cultural and economic presence.
Recommended India-related Shops
The following are some recommended India-related shops in Nishi Kasai.
Shanti Tea
Shanti Tea is a shop that sells black tea leaves and other products imported directly from India. It is owned and managed by Jagmohan Chandrani, the father of the Nishi Kasai Indian community, as part of his trading business in Japan. The shop sells over 300 different kinds of tea, including black tea and flavored tea. You can buy them in bulk amounts or as teabags for home consumption.
Spice Magic Calcutta Main Store
Spice Magic Calcutta is an Indian cuisine restaurant also owned by Jagmohan Chandrani. He initially decided to open it as a dining hall to serve mainly Indian IT engineers who were living alone. Many of them were vegetarians and were having problems eating out in Japan. Soon afterwards, Japanese people also came to taste authentic Indian food, and it became a fully-fledged Indian restaurant.
Swagat Indian Bazaar
Swagat Indian Bazaar is a grocery store that sells Indian food supplies and ingredients, most of which are not available in regular Japanese supermarkets. You can have fun browsing the shelves to find some rare food item that can spice up your home cooking. It is frequented by Indian and Japanese customers. It is probably the best place in Nishi Kasai where you will truly feel like you are in India.
TMVS Foods
TMVS Foods is another small Indian grocery store. Here you can find plenty of Indian cuisine staples such as spices, Indica rice, curry, and other instant foods. They also some featured products set up outside their doors. It is popular with both Indian and Japanese customers.
Other Recommended Spots and Events
The following are some recommended sightseeing spots in the Nishi Kasai area.
Arakawa River
Many Indian residents of Nishi Kasai find the Arakawa River to be similar to the Ganges River of India. Like the Ganges, the Arakawa is quite wide at the Nishi Kasai area, and many Indian residents like to rest or exercise along the river banks. During weekends or holidays, you may even see some Indians playing cricket near the river.
Diwali
Diwali is known as a "festival of lights", and is one of the major festivals celebrated in the Hindu religion. In India, Diwali is often celebrated by lighting up fireworks and firecrackers all over the country. In Nishi Kasai, Diwali is celebrated every year in late October, during which many Indians set up food stands and other stalls. There are also stage performances of Indian songs and dances. While there are no firecrackers, many Indians participate and enjoy this event, and anyone is welcome to join.
Summary
In this article, we introduced all about Nishi Kasai, Japan's Little India. With convenient access to business districts in central Tokyo, Nishi Kasai is a popular residential area not only for Japanese but also for Indians and other foreign nationals. But unlike other enclaves that have become sightseeing spots, Nishi Kasai is a relatively quiet town, so you can live peacefully while enjoying the Indian food, tea, and cultural events in the area.