The Charms of Japan: Aichi Prefecture Recommendations
2022-05-10
Japanese Culture & Customs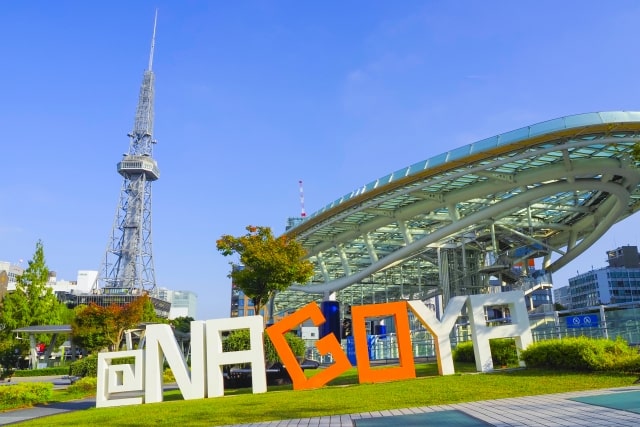 Aichi Prefecture is a place of great history and culture, and features many sightseeing spots that include small islands. It is also famous for its delicious local food. Located between Tokyo and Osaka, Aichi is popular with foreign tourists as it features a different culture from that of Japan's two biggest cities.
From Tokyo, you can get to Aichi in around one and a half hours by shinkansen. Though you can do it on a day trip, since there is a lot to see and enjoy, you should definitely spend more than a day in Aichi.
In this article, we'll introduce the charms of Aichi, from the food to sightseeing and nature spots.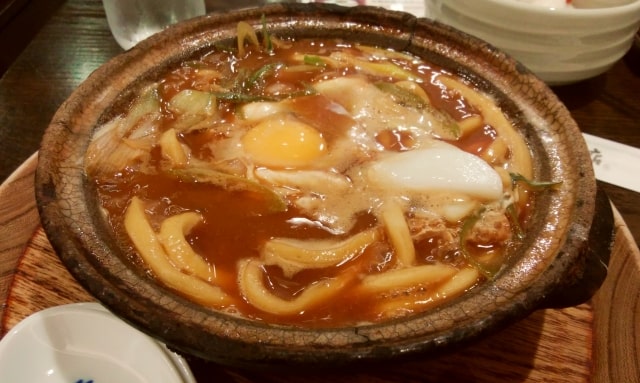 The Food of Aichi
Aichi is famous for its rich variety of local food. Here we introduce some Aichi Prefecture specialties that you should definitely try.
Miso Nikomi Udon
Miso nikomi udon is a specialty of Aichi Prefecture that consists of udon noodles and other ingredients simmered in miso-flavored soup, usually served piping hot in a clay pot. The mame-miso (100% soybean miso) has a rich savory flavor with a tinge of acidity. The udon noodles also have a firmer texture compared to regular udon. The aromatic dashi (broth) used in the soup is usually made with bonito flakes, mackerel scad, and other fish.
Some famous restaurants serving miso nikomi udon include Yamamotoya Sohonke and Yamamotoya Honten. Though their names are similar, they are completely different shops, so you might want to try them both and compare their wares.
Miso Katsu
Miso katsu is deep-fried pork cutlet with red miso sauce. It is said to have originated in food stands during postwar Japan, when customers dunked kushikatsu (deep-fried skewers) directly into a miso hot pot, and found it to be quite tasty. It soon spread to many tonkatsu (pork cutlet) and Western-style restaurants. Nowadays, most tonkatsu restaurants in Aichi let you choose between miso sauce and regular tonkatsu sauce.
Besides miso nikomi udon and miso katsu, there are many other local Aichi specialties that make use of miso, such as miso oden and doteni (beef tendon stewed in miso).
Tebasaki Chicken Wings
Tebasaki in Aichi is twice-fried chicken wings flavored with a special sauce, spices and sesame seeds. Think of it as Japan's version of Buffalo Wild Wings. It has a slightly spicy flavor that makes it a great accompaniment for beer.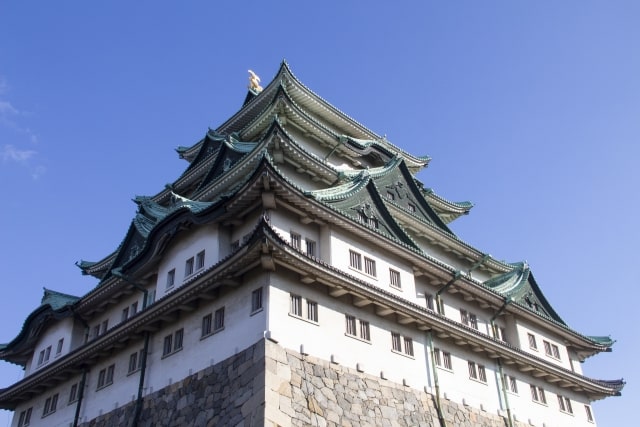 Sightseeing Spots in Aichi
The following are some recommended sightseeing spots in Aichi Prefecture.
Nagoya Castle
One must-see sightseeing spot in Aichi Prefecture is Nagoya Castle, the most famous landmark of Nagoya City. Built in 1612, Nagoya Castle burned down during World War II, but its main tower with the famous golden shachi was eventually rebuilt. Its Honmaru Palace was restored and opened to the public in 2018, and features the gorgeous Jorakuden and Oyudonoshoin halls.
The Nagoya Omotenashi Bushotai performance troupe holds performances at Nagoya Castle during weekends and holidays, and is definitely a highlight of any visit to the castle.
Located near the gates of Nagoya Castle is Kinshachi Yokocho, a dining and shopping facility where you can enjoy local Aichi cuisine such as miso nikomi udon, tebasaki chicken wings, and ankake pasta.
Inuyama Castle
Another famous castle in Aichi Prefecture is Inuyama Castle, built in 1537 by Oda Nobuyasu, an uncle of the great warlord Oda Nobunaga. It is one of the rare Japanese castles that survived destruction during the Warring States Period and the aerial bombings of World War II. The tenshu (main keep) of Inuyama Castle is the oldest remaining tenshu in Japan, and is designated as a National Treasure.
Inuyama Castle is situated atop a small hill, and it offers a magnificent view from its main tower. The surrounding castle town is also a popular sightseeing area with its old townscape. The Inuyama Festival features a parade of floats held in the castle town, and is designated as a UNESCO Intangible Cultural Folk Property.
Laguna Ten Bosch
Laguna Ten Bosch is a marine resort complex that features shopping and dining facilities, hot spring baths, a summer swimming pool, and an ocean-themed theme park called Lagunasia. There are also various events held throughout the year, so you can enjoy the place all year round. You can even stay overnight at the Henn na Hotel, the first ever hotel in the world staffed by robots.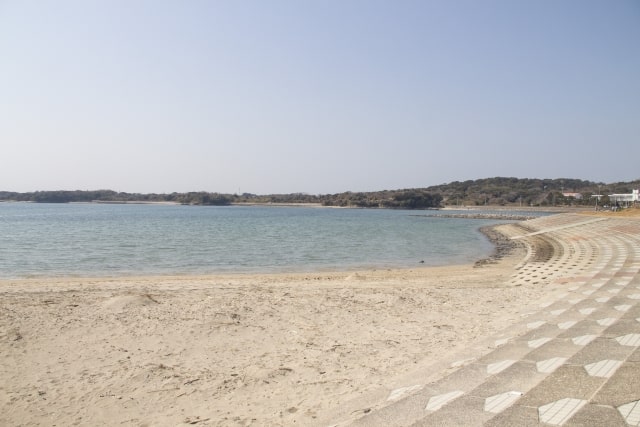 Nature Spots of Aichi
Aichi Prefecture is also home to some great nature. The following are some recommended nature spots in Aichi.
Himakajima Island
Himakajima is a small island located 10 to 20 minutes by ferry from the port at the end of the Chita Peninsula. It is the closest island to Nagoya, and is part of the Mikawa-wan Quasi-National Park. Visitors to the island are welcomed by an octopus statue, symbolizing the island's local delicacy. You can also savor many other fresh seafood, or enjoy activities like sea bathing, fishing, or dolphin encounters.
Sakushima Island
Sakushima is another inhabited island in Mikawa Bay. 80% of the island is mountainous, and the inhabited areas do not have any convenience stores or even traffic lights, but it is filled with plenty of art installations. With many art-related events and photogenic art pieces, Sakushima has been called an "Island of Art". Visitors can also enjoy fresh seafood such as clams and octopus.
Shinojima Island
Shinoshima is another island that is part of the Mikawa-wan Quasi-National Park. Similar to Himakajima, it can be accessed by ferry from the Chita Peninsula port in under 30 minutes. It is known for its beautiful natural scenery, and has been called the "Matsushima of Tokai" after the famous beautiful islands of Matsushima in Tohoku. You can enjoy a magnificent view of the Atsumi and Shima Peninsulas, as well as a beautiful sunset along the western beach. The island is also known for having the largest catches of shirasu (baby anchovy). Other seafood you can enjoy include tai (sea bream) and torafugu (puffer fish) dishes.
Summary
In this article, we featured some of the charms of Aichi Prefecture. Aichi is situated in the middle of Japan, between the two big metropolises of Tokyo and Osaka, and is easily accessible from either side. It is a place of delicious food, magnificent sightseeing spots, and great nature.  There are plenty of other hidden attractions in Aichi all year round, so why not pay a visit and discover it for yourself?