All About Share Houses in Japan
2022-04-30
Housing in Japan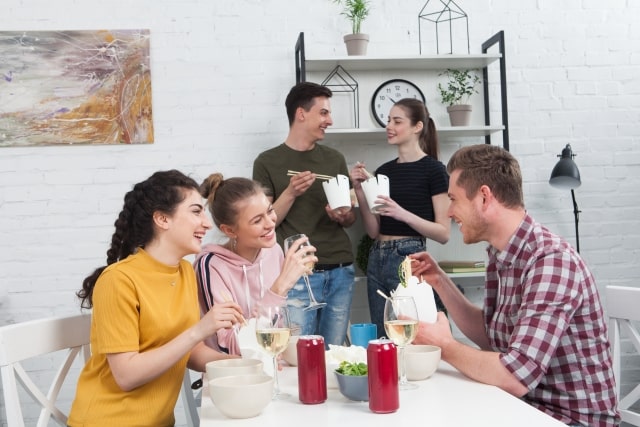 Share houses have been around for a long time in some countries, but it has recently gained popularity in Japan as well. In this article, we explain all about share houses in Japan, including their differences from regular apartments and room sharing, as well as their advantages and disadvantages.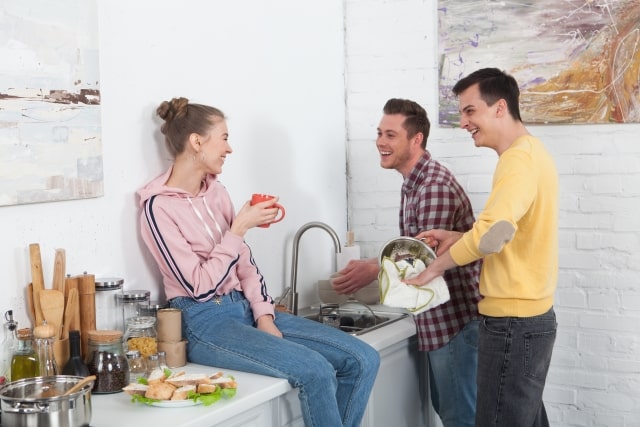 What is a Share House?
A share house is a type of rental residence where multiple tenants live together. Though there is no legal definition of a "share house" in Japan, it is basically a house with a private room for each tenant, but all other spaces such as the living room, kitchen, and bathroom are communal.
Many share houses in Japan are managed by companies, but some are also privately operated by individuals.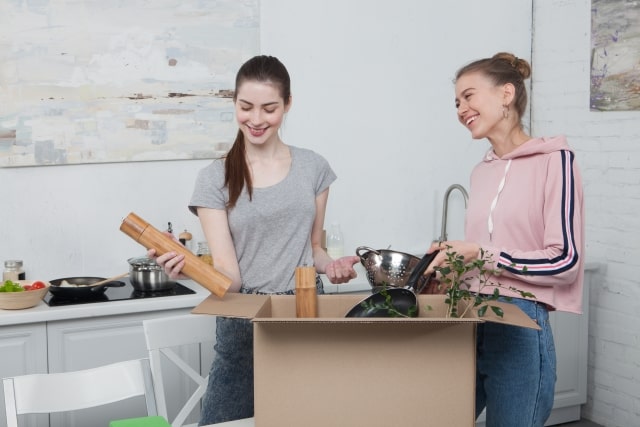 Difference between a Share House, Apartment, and Room Sharing
Difference between a Share House and Rental Apartment
The main differences between a share house and a regular rental apartment are the following three points:
・Ease of contracting procedure
・Initial costs
・Contract period
When renting an apartment, the contracting procedure can be quite a hassle, as you normally need to prepare a lot of documents, find a guarantor, and pass a tenant screening. In contrast, you rarely need a guarantor to move into a share house, and the rental procedure is much simpler.
Initial costs are also generally more expensive for rental apartments. You normally need to pay for key money, a security deposit, an agent's commission, plus fire insurance and other fees, which can amount to 5 or 6 times the monthly rent (or around 200,000 to 300,000 yen).
On the other hand, most share houses do not require payment of key money, security deposits, and an agent's commission. You only need to pay the monthly rent and a small deposit (usually less than 30,000 yen), so the total initial cost can often be less than 100,000 yen.
Furthermore, share houses are often furnished with communal appliances such as a refrigerator, microwave oven, and washing machine, so you don't have to buy your own. This is a big plus especially if you are living on your own for the first time.
Another difference is the contract period. Rental apartments generally have a contract period of 2 years. You are also often charged a renewal fee if you continue to stay after 2 years. But for share houses, the minimum contract period is usually just one or a few months, and you don't have to worry about renewal fees.
Difference between a Share House and Room Sharing
Room sharing refers to renting a single apartment unit together with one or more people (usually someone who is not a relative) and splitting the rent among yourselves. In properties that allow room sharing, there is usually a maximum number of tenants who can live in the same unit.
On the other hand, a share house is usually a larger unit, with private rooms for each tenant. The operating company is responsible for finding tenants and administering the property. The number of tenants it can accommodate depends on the size of the house. Some large share houses can accommodate up to 100 people.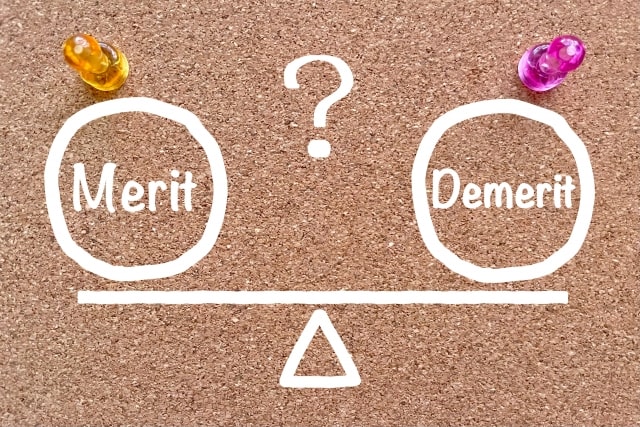 Advantages of Using a Share House
Conveniently furnished communal spaces
One advantage of using a share house is the conveniently furnished kitchen and other communal spaces. Most share house kitchens are equipped with cooking appliances and utensils that can accommodate several people, a big plus if you like cooking meals for yourself and others. Some people choose share houses based on the facilities in the communal spaces.
Spacious environment
Most studio apartments in Tokyo are quite compact, with the bedroom, kitchen, and bathroom all squeezed into a space of just around 20 to 30 m². In contrast, share houses tend to have communal living and dining areas that are quite spacious, giving you more room to relax. Share houses are also a good choice for people who want their bedroom to be separate from the dining and living room.
Cleaning services
Some people have a negative image of share houses because the toilet and bathroom are shared by many residents. However, most share houses employ regular cleaning services for the bathroom and other communal areas, so residents do not have to do the cleaning on their own. If you want to live in a share house but prefer to have your own toilet and bathroom, you can choose a "one-room type share house" that includes such facilities in the private rooms.
Disadvantages of Using a Share House
Incompatible lifestyles with other residents
Since share houses involve multiple residents living under one roof, there is a possibility that differences in your lifestyle or habits may cause a clash of interests. What you consider to be common sense may be out of the question for another resident. This can lead to a stressful situation.
While there are usually general rules regarding the use of communal spaces in share houses, specifics like how and when you should clean are not fixed and may vary from person to person. Residents need to decide on rules that are agreeable to everyone. It is also important for all residents to show consideration to ensure a comfortable life for everyone.
Less privacy
In a share house, you have less privacy and freedom in the communal spaces. You cannot make use of communal spaces however you wish, and there is usually someone else using the space at the same time as you. However, having this kind of opportunity to communicate and interact with other people every day is one of the good points of using share houses. You should take advantage of this opportunity while also ensuring your own privacy inside your private room.
Summary
In this article, we explained all about share houses in Japan, including their differences from regular apartments and room sharing, as well as their advantages and disadvantages. The main benefit of using a share house is the lower initial and monthly costs. You also get to enjoy conveniently furnished communal spaces where you can interact with other residents, both Japanese and foreign. If you are looking for a cheaper option to renting an apartment, why not consider moving into a share house?