All About the Ikebukuro Area
2021-04-30
Town & Local Area Info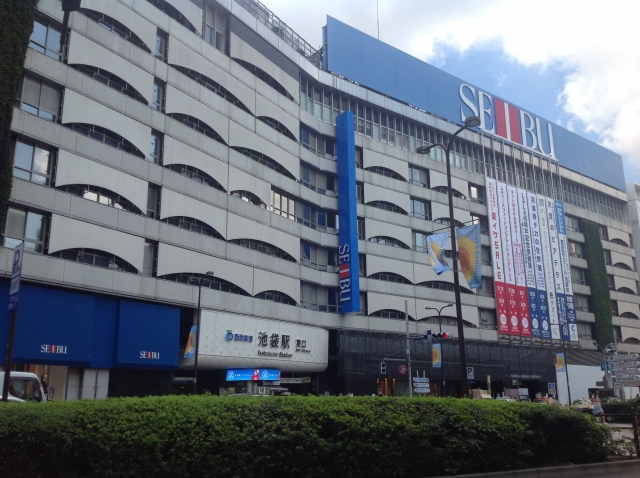 Ikebukuro is one of the most prominent business and commercial districts in Tokyo, up there with Shinjuku and Shibuya. It is home to many department stores, electronics retail stores, and other shopping centers, and is also known as a town of otaku culture for women. It also features a university, various parks, a building designated as a National Important Cultural Property, and many small cultural theaters, making it a rich and vibrant area.
In this article, we'll take an in-depth look into the Ikebukuro area and examine its charms, its safety, and its suitability as place to live.
Characteristics and Charms of the Ikebukuro Area
The main train station in the Ikebukuro area is Ikebukuro Station. It is the third busiest train station in the world in terms of the number of passengers it serves, behind Shinjuku Station and Shibuya Station. Ikebukuro Station is served by many lines going to Saitama Prefecture, making the area popular with both Tokyo and Saitama residents.
The name Ikebukuro means "pond bag". There are a number of theories on the origin of the name, with one saying that there used to be a bag-shaped pond called Fukuro-ike in what is now the West Exit of Ikebukuro Station (near the Hotel Metropolitan).
On the north side of Ikebukuro Station, there is a small Chinatown that is not really a tourist Chinatown, but is frequented by many Chinese nationals. It features many restaurants that offer authentic Chinese cuisine, as well as shops that sell Chinese food products and books.
Ikebukuro is also known for being a town of otaku culture for women, as opposed to Akihabara which is famous as a base of otaku culture for men. Otome Road in Ikebukuro is home to Animate and many other shops that sell popular anime and manga goods for women. It's definitely a place you should visit if you're a fan of Japanese anime and manga.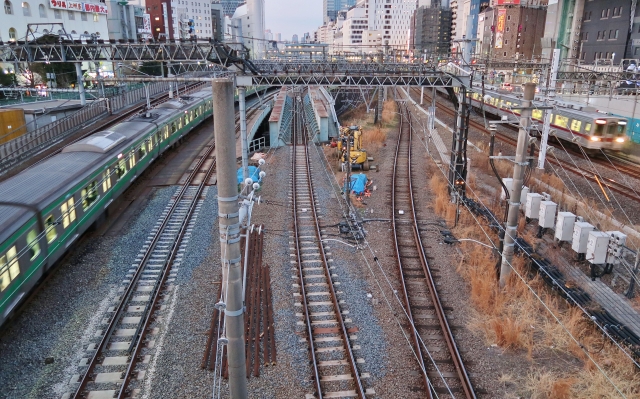 Ikebukuro Access Information
Ikebukuro Station, the main station of the Ikebukuro area, is served by the following railway lines.
JR East:
Yamanote Line
Saikyo Line
Shonan-Shinjuku Line (for Takasaki and Odawara)
Shonan-Shinjuku Line (for Utsunomiya and Zushi)
Subway:
Tokyo Metro Marunouchi Line
Tokyo Metro Yurakucho Line
Tokyo Metro Fukutoshin Line
Private railways:
Seibu Ikebukuro Line
Tobu Tojo Line
Other nearby stations within walking distance include Higashi-Ikebukuro Station (Yurakucho Line), Kanamecho Station (Yurakucho Line, Fukutoshin Line), Zoshigaya Station (Fukutoshin Line), Mejiro Station (JR Yamanote Line), and Shiinamachi Station (Seibu Ikebukuro Line).
Higashi-Ikebukuro Station is the nearest station from Sunshine City, a multipurpose complex that has become the symbol of Ikebukuro, while Mejiro Station area is home to St. Mary's Cathedral, Tokyo, designed by the famous Japanese architect Kenzo Tange. These are some of the places of interest you can find if you get off at a neighboring station and walk towards Ikebukuro.
The following are travel times by train from Ikebukuro Station to major stations in Tokyo. As you can see, Ikebukuro is quite conveniently located.
Shinjuku Station: 10 minutes
Ginza Station: 18 minutes
Shibuya Station: 11 minutes
Tokyo Station: 16 minutes
Haneda Airport: 54 minutes
Narita Airport: 56 minutes
From Ikebukuro, both Haneda Airport and Narita Airport can be accessed in less than an hour. This will prove convenient if you are a foreign resident who plans to travel abroad quite often.
Ikebukuro Area Safety Information
According to the Tokyo Crime Map, the area around the Ikebukuro Station East Exit (Minami-Ikebukuro 1 and 2-chome, Higashi-Ikebukuro 1-chome) has a relatively high number of crimes, including cases of violent crimes. Although the vicinity of Ikebukuro Station has an image of being unsafe, five koban police boxes have been installed in the area as a measure to improve safety and security.
The Minami-Ikebukuro residential area near Mejiro Station is quiet and has relatively little crime, making it a suitable area for foreign residents who prioritize security. In general, you should look for a residential property that is located along busy main streets or well-lit areas.
Ikebukuro Area Room Rent Rates
The following are average monthly rental rates for different apartment types in the Ikebukuro area.
| | |
| --- | --- |
| Room type | Rate |
| Studio | 72,000 yen |
| 1K | 78,200 yen |
| 1DK | 105,000 yen |
| 1LDK | 126,000 yen |
| 2LDK | 169,000 yen |
| 3LDK | 313,000 yen |
The Ikebukuro area is popular for its convenience in terms of access, but compared to other major urban centers like Shinjuku, rents are fairly cheaper.
If you are planning to live in the Ikebukuro area but you would rather minimize your rent, you should probably look for a place a bit far from Ikebukuro Station. For example, let's take a look at the rates around Akabane Station (the next station from Ikebukuro on the Saikyo and Shonan-Shinjuku Line).
| | | | | |
| --- | --- | --- | --- | --- |
| | Ikebukuro | Shinjuku | Akabane | Itabashi |
| Studio/1K rate | 72,000 yen | 79,000 yen | 61,000 yen | 73,500 yen |
| Average rent | 82,000 yen | 113,000 yen | 75,000 yen | 80,000 yen |
If you want to live in a quiet area while maintaining convenience of access, you should look for a place around Mejiro Station or Otsuka Station, where rents are similar with those in Ikebukuro.
| | | | |
| --- | --- | --- | --- |
| | Ikebukuro | Mejiro | Otsuka |
| Studio/1K rate | 72,000 yen | 69,000 yen | 71,000 yen |
| Average rent | 82,000 yen | 82,000 yen | 84,000 yen |
Since the distance between stations on Tokyo subways and the Yamanote Line is not that far, the Ikebukuro area is still within walking distance from these stations. It is something you should consider if you are thinking of living in Ikebukuro.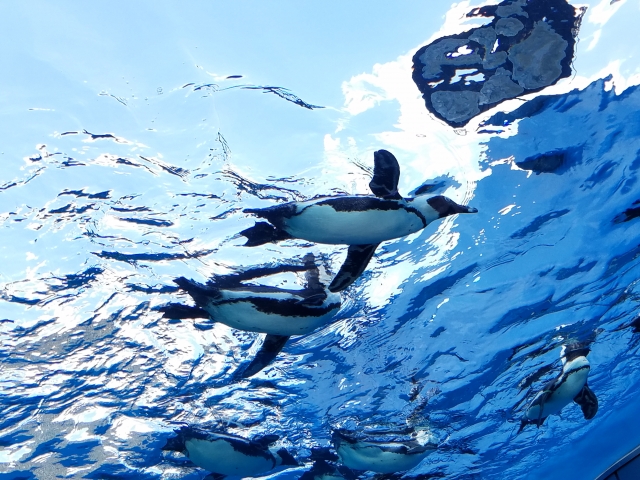 Ikebukuro Area Recommended Spots
Ikebukuro is a vibrant area with countless shops and restaurants. Here we list down some recommended spots in the area for shopping, dining, and sightseeing.
Ikebukuro Area Shopping Spots
In contrast to Shibuya or Shinjuku, many shops in the Ikebukuro area are clustered within Ikebukuro Station, so it's comparatively easier to go around from shop to shop.
・Sunshine City
Sunshine City is a vast multipurpose complex that features over 240 shops and restaurants, as well as corporate offices, a museum, a hotel (the Sunshine City Prince Hotel), and many more. There is also an indoor theme park called Namja Town and a Gyoza Stadium that comprises of 8 different gyoza restaurants. It offers everything from shopping, sightseeing, and entertainment.
・Seibu Ikebukuro Main Store and Tobu Department Store Ikebukuro
Ikebukuro Station houses two major department stores: Seibu and Tobu. Seibu is on the East Exit side, while Tobu is on the West Exit side. Seibu is the one to visit for fashion and apparel, while Tobu is more popular for buying food products. Since the two department stores are on opposite sides, you have to walk across the entire station if you visit the wrong store by mistake.
・Miyagi Furusato Plaza
This place is an "antenna shop" that offers the charms of Miyagi Prefecture. It sells various specialty products from Miyagi, and also includes a gyutan (beef tongue) restaurant called Date-no-Gyutan Honpo". The second floor features a tourist information counter where you can find information about various sightseeing spots in Miyagi.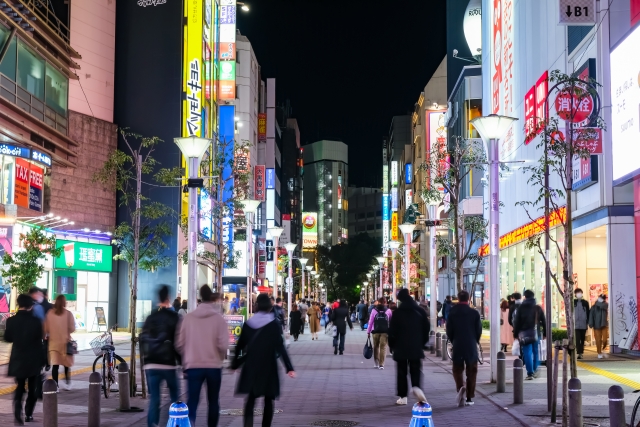 Ikebukuro Area Restaurants
Here are a few recommended restaurants in the Ikebukuro area.
・Chuka Soba Shinagawa
Ikebukuro is home to countless ramen shops, but one that stands out for its exceptional simplicity is Shinagawa. Their main offering is a simple soy-sauce based ramen with no frills, just delicious soup, noodles, and toppings that go well together. The place is also popular with foreign visitors.
・Hamburg Steak Miyazaki-tei
This hamburg and steak restaurant uses 100% premium Miyazaki beef, a brand that has been considered the best in Japan. One of their bestsellers is the "Shio de Taberu Hamburg", which features a juicy hamburg steak that goes well with just salt since the steak itself is quite flavorful.
・Kaiteiro Hinabe
Kaiteiro (or Haidilao in Chinese) is a Chinese hotpot restaurant located in Ikebukuro's Chinatown. Their popular hinabe hotpot is rich in Chinese herbs and not too spicy. You can also make your own dipping sauce from a wide variety of ingredients, or ask their staff for their sauce recommendations. It's a great place to enjoy authentic Chinese hotpot.
Ikebukuro Area Sightseeing Spots
Here are some recommended sightseeing spots in the Ikebukuro area.
・Hareza Ikebukuro
Hareza Ikebukuro is a commercial complex that features 8 different halls and theaters. It hosts a wide variety of events such as musicals, plays, and traditional performing arts. It is a place to experience various genres of art and culture.
・Sunshine Aquarium
Sunshine Aquarium is located inside Sunshine City. It features hundreds of marine life species that you can observe and interact with in various themed exhibits. It also holds special exhibitions and other attractions that both children and adults, Japanese and foreigners can enjoy.
・Sky Circus Sunshine 60 Observatory
Located in Sunshine City, the Sky Circus is located on the 60th floor of the Sunshine 60 building. Its observation deck is higher than the one in Tokyo Tower, and you can enjoy a superb view of the Tokyo metropolis. You can also experience other attractions including a trampoline and a virtual reality simulator.
Summary
In this article, we introduced a variety of information about the Ikebukuro area, from its charms to its safety and recommended spots. Ikebukuro is a popular residential area for both Japanese and foreign residents. It offers convenient access to central Tokyo and to the suburbs, and its safety is constantly improving. Even if you don't plan to live in Ikebukuro, it's a great place to visit for shopping, dining, sightseeing, or going out on a date.