All About the Roppongi Area
2021-03-10
Town & Local Area Info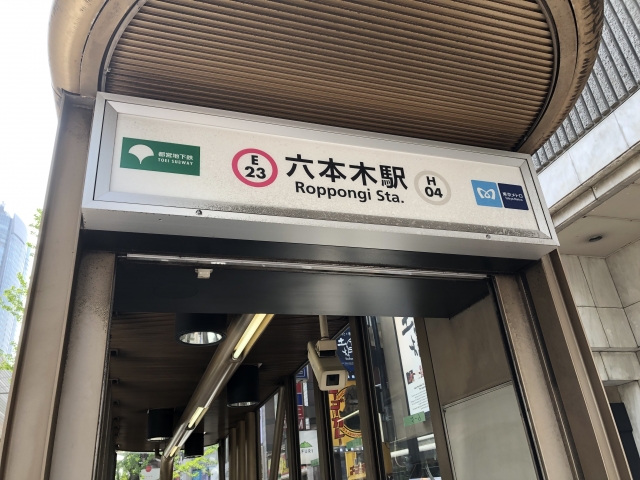 Roppongi is one of the most famous commercial districts in Japan, and a popular destination for foreign residents and visitors. It is known for its fabulous nightlife in high-end bars and clubs, but it is also a place of art, culture, and nature. Roppongi is a place full of charm that you can visit to forget about the daily grind of urban life.
In this article, we'll take an in-depth look into the Roppongi area and examine its charms, its safety, and its suitability as place to live in.
・History and Charm of the Roppongi Area
・Roppongi Access Information
・Roppongi Area Safety Information
・Roppongi Area Apartment Rent Rates
・Roppongi Area Recommended Spots
・Summary
History and Charm of the Roppongi Area
Like the neighboring districts of Aoyama and Azabu, Roppongi is an upscale neighborhood popular with affluent Japanese and expatriates. The place's name Roppongi originally referred only to a small area around the current Roppongi Crossing.
Historically, the Roppongi area was a place where many samurai lived. The name Roppongi means "six trees", and it is believed to have come from six local samurai lords whose names were related to trees (Aoki, Hitotsuyanagi, Uesugi, Katagiri, Kutsuki, Takagi). Another theory is that the name refers to six zelkova trees that used to grow in the area.
During Japan's postwar economic boom, TV Asahi opened its headquarters in Roppongi, and the place became a high-end residential area for celebrities and executives. Many foreign embassies and multinational corporate offices also opened in the area, which made it popular with foreign residents.
Nowadays, Roppongi is a vibrant district that offers everything from food to entertainment and accommodations. Besides countless bars and restaurants, Roppongi features the Roppongi Hills and Tokyo Midtown commercial complexes, as well as many office buildings and high-rise condominiums.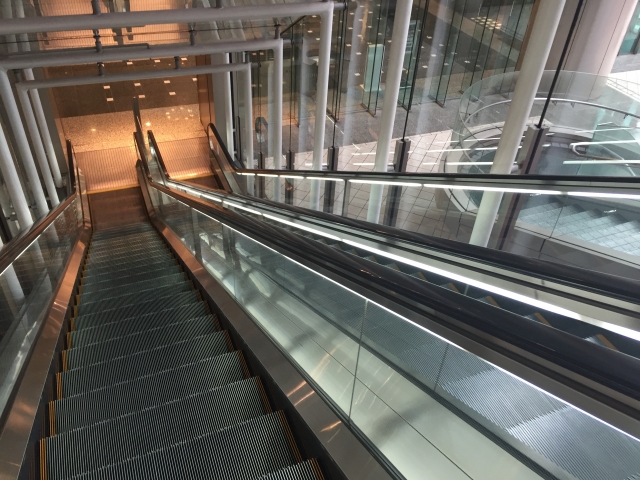 Roppongi Access Information
The Roppongi area's main station is Roppongi Station, which is served by the Tokyo Metro Hibiya Line and the Toei Oedo Line. Other nearby stations include Azabu-juban (Namboku Line and Toei Oedo Line), Roppongi-itchome (Namboku Line), and Nogizaka (Chiyoda Line).
If you get off at one of the nearby stations and walk towards central Roppongi, you might find various places of interest. For example, if you get off at Azabu-juban and head for Roppongi Hills, you can pass by Keyakizaka-dori, a street famous for its winter illuminations.
The following are travel times from Roppongi Station to major stations in Tokyo. As you can see, Roppongi is quite conveniently located.
Shinjuku Station: 9 minutes
Ginza Station: 10 minutes
Shibuya Station: 12 minutes
Tokyo Station: 14 minutes
Haneda Airport: 40 minutes
Narita Airport: 90 minutes
Roppongi Area Safety Information
According to the Tokyo Crime Map, the area around Roppongi-sanchome has a relatively high number of crimes. Consequently, there is a noticeably high number of police patrols in the area.
The main street of Roppongi-dori is a busy area with high pedestrian traffic, but as soon as you go into the back alleys, you'll find that some of them can be quite dark and isolated.
On the other hand, the same Tokyo Crime Map indicates that the number of crimes goes down the farther you go from Roppongi Station. In particular, the Aoyama district north of Roppongi seems to be a crime-free area.
If you are looking for a place to rent in Roppongi, we recommended finding one that is located along the main street or in the area north of Roppongi station.
Roppongi Area Apartment Rent Rates
The following are average monthly rental rates for different apartment types in the Roppongi area.
| | |
| --- | --- |
| Room type | Rate |
| Studio | 141,000 yen |
| 1K | 128,900 yen |
| 1DK | 160,500 yen |
| 1LDK | 249,000 yen |
| 2LDK | 428,100 yen |
| 3LDK | 562,700 yen |
As mentioned earlier, Roppongi is a high-end residential area, so even the smallest apartment types for single persons can set you back over 100,000 yen per month. Though the actual rates vary depending on the exact location and room size, if you would rather minimize your rent, you should look for a place a bit farther away from Roppongi. For example, let's take a look at the rates around Hiroo Station and Azabu-juban Station.
| | | | |
| --- | --- | --- | --- |
| | Roppongi | Hiroo | Azabu-juban |
| Studio/1K rate | 141,000 yen | 110,000 yen | 120,000 yen |
| Average rent | 150,000 yen | 132,000 yen | 135,000 yen |
As you can see, apartments around Hiroo and Azabu-juban are cheaper than Roppongi on average. These stations are also not that far away, and central Roppongi is still within walking distance. It is something you should consider if you are thinking of living in Roppongi.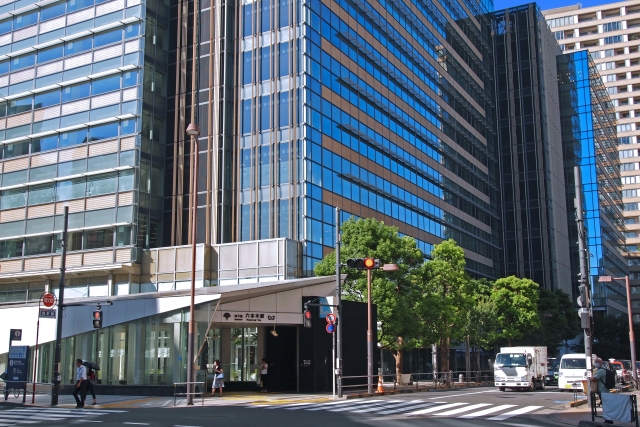 Roppongi Area Recommended Spots
Roppongi is a buzzing area with countless shops and restaurants, so it can be hard to choose where to go once you're there. The following are some recommended spots in the area for shopping, dining, and sightseeing.
Roppongi Area Shopping Spots
In contrast to Shibuya or Shinjuku, many shops in the Roppongi area are clustered inside large commercial complexes, so it's comparatively easier to go around from shop to shop.
・Tokyo Midtown
Tokyo Midtown is a multipurpose complex that features over 130 shops and restaurants, as well as offices, a museum, and a luxury hotel (the Ritz-Carlton Tokyo). It also includes residential space, a medical clinic, and a public park with rich greenery. With practically everything you need to live, the place has been called a city-within-a-city.
One of the interesting shops in the shopping area is The Cover Nippon, a store that offers various traditional crafts and gift items collected from all over Japan.
・Roppongi Hills
Roppongi Hills is another large commercial complex that has become a symbol of Roppongi. Besides countless shops and restaurants, it also features a cinema, a museum, the Roppongi Hills Residence towers (where many celebrities live), and the Grand Hyatt Tokyo hotel.
Roppongi Hills appeals to a wide range of people, with luxury brand shops like Louis Vuitton, fast fashion shops like Zara, and shops for both children and adults such as the Lego Store.
・Barneys New York Roppongi Store
Roadside shops are uncommon in Roppongi, but one prominent shop situated in a major street corner is Barneys New York. This shop features various luxury clothing and accessory brands from around the world. It's a good place to visit if you're looking for a nice gift or a special treat for yourself.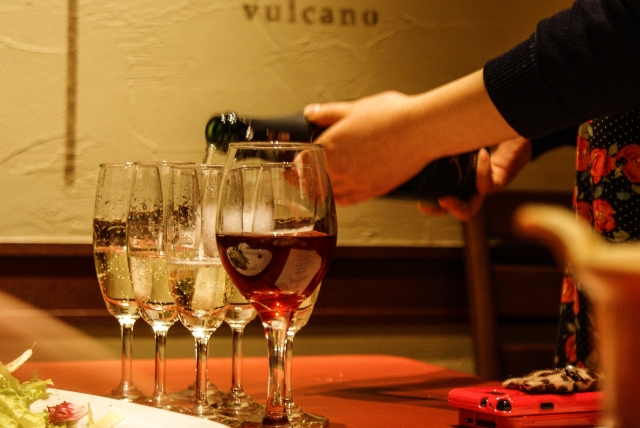 Roppongi Area Restaurants
Here are a few recommended restaurants in the Roppongi area.
・Tempura Mikawa
Located in Roppongi Hills, this luxury restaurant has just a few counter seats. You can savor exquisite tempura prepared one by one right in front you by a master chef. You can also enjoy the sizzling sound of the tempura being deep-fried in hot oil.
・Chasai Ito
This restaurant offers traditional Japanese cuisine, including colorful bento boxes and set meals made with seasonal ingredients. One of their famous dishes is a warabi mochi that resembles goldfish swimming in a pool. The restaurant's relaxing Japanese-style interior and koto music will make you forget that you're in a big bustling city.
・Kappou Odajima
This restaurant is a place to enjoy Japanese cuisine together with fine wine. Going against the notion that Japanese cuisine goes best with sake, they offer a modern fusion of traditional Japanese and Western flavors. Their staff can speak English, French, and Italian, so it's a popular place for visitors from abroad.
Roppongi Area Sightseeing Spots
・The National Art Center, Tokyo
This facility presents visitors with a wide variety of art expressions from both in and out of Japan. Their exhibits let you experience diverse expressions of creativity that aim to foster a new culture based on mutual understanding and coexistence.
・Mori Art Museum
The Mori Art Museum in Roppongi Hills exhibits various genres of modern art, including Western artworks and local contemporary culture. They sometimes hold exhibitions for children such as "The Science Behind Pixar" that features famous Disney characters.
・Roppongi Hills Tokyo City View and Sky Deck
Located on the 52nd floor of the Roppongi Hills Mori Tower, this observation facility offers breathtaking views of the Tokyo metropolis, whether it's daytime or night. If you have an annual passport for the Mori Art Museum, you can enter Tokyo City View with no additional fees. It's a great offer if you plan to live in the Roppongi area.
Summary
In this article, we introduced a variety of information about the Roppongi area, from its charms to its safety and recommended spots. Being a coveted high-end residential district, rent is by no means cheap, but it also offers countless attractions and diversions. Even if you don't plan to live in Roppongi, it's a great place to visit for shopping, dining, and sightseeing.