【Suginami Ward Koenji Area Information】 "The Story of my Town" Koenji
2019-03-24
Town & Local Area Info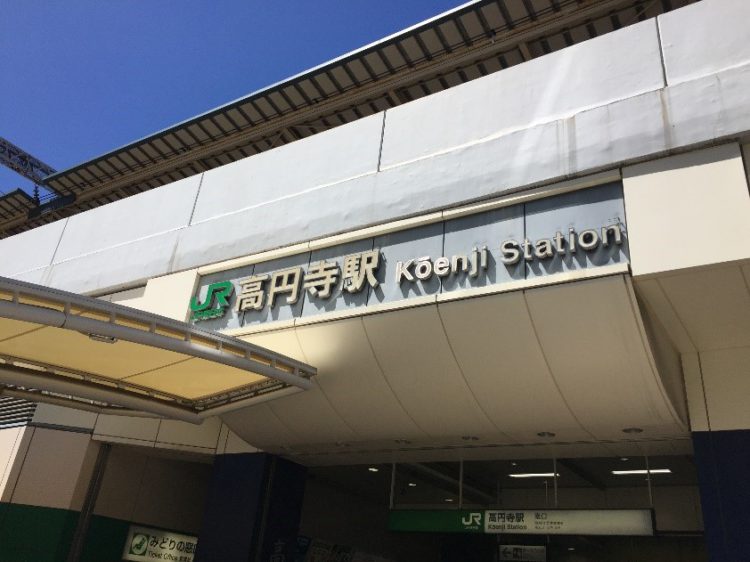 Today, we'd like to talk about the charm of the Koenji area.
Everybody knows Koenji is a town famous for its subculture, it is dotted with 2nd hand clothing stores for young people, and attracts people who are interested in fashion.
Highlighting the charm of Koenji, today we'd like to focus on "food and living spaces".
【Koenji: Recommended dining】
Musashino Udon noodles Tokoi
With a catch phrase that goes something like: "Let's eat the thickest chewiest Udon ever!" this shop is the best place for authentic Musashino Udon.
Musashino Udon noodles are a distinctively thick Udon noodle originating in the Tama area of Tokyo and western Saitama.
You may have tried slippery Sanuki Udon noodles that slip smoothy down the throat, but these Musashino Udon noodles are just the opposite, very coarse and chewy noodles!
They also have a great selection of soups, and it's nice that there are many kinds of toppings that you can choose for yourself.
Jimon
Jimon is a shop famous for "Katsuura Tantanmen" noodles.
What are "Katsuura Tantanmen" noodles?
It's a kind of Ramen, created to warm up the cold fishermen of the town of Katsuura City, Chiba Prefecture, where fishing is common occupation.
For first-timers, looking at the red soup slicked with Chinese chili oil, you might think that this must be very "spicy food", but it's only average spicy.
This is flavorful minced meat, with a punch of garlic blended with the sweetness of sautéed onions, reducing the spiciness to perfect levels and ensuring your future addiction to this dish.
Not only does it warm your body on a cold day, but in summer as well, the leeks and garlic seem to infuse stamina, making this the Ramen to energize you!
Tensuke
Mr. Acrobatic Tempura "Tensuke"
Acrobatics with tempura!?
You may be thinking "What!?", but this place has a secret to its way of making egg tempura, so you must go and take a look!
It's not easy to explain in writing!
Of course, the taste is also excellent, as fresh fried item are lined up in a crispy row, here you can taste the finest tempura which captures the full flavor of the ingredients.
Also, although this is not considered a major player in the tempura industry, the "half-done egg tempura" is very attention grabbing as you place it on a bowl of rice and break it up for a flood of yolk.
Dribble some of their sauce on top, and you will be sure to smile eating this heavenly dish.
【Koenji: Charming Shopping Areas】
Pal Shopping Street
Next, let's talk about information regarding "living" in Koenji, specifically, about shopping centers.
First, there is a shopping arcade opening to the south.
It's always nice to be able to enjoy shopping without having to worry about rainy days, and this sheltered shopping arcade is a very large one with cafes, shops, daily goods stores, eating and drinking places, real estate etc. ….
After a while there is also a Seiyu Store and a Gyomu Super, everything you need to make life easy.
Junjo Shopping Street
The "Junjo Shopping Street" extends to the north.
With large shopping areas at both exits, Koenji station couldn't be more convenient!
On this side too, there are drugstores and convenience stores, restaurants and shops, and conveniently located in the center, two supermarkets; "Olympic" and "My Basket".
And still at the core are the small personally run produce shops, where you can feel the "human touch" and get some extras if you become a regular customer.
Koenji is still a place where you can feel the warmth and friendliness of the local people.
【From the Writer】
When asked what did you think? I want to say for daily living etc. I give Koenji straight A's all around, it's such a wonderful area!
That's Koenji.
We are proud to keep making useful information available to you.
Please check out past articles in "The Story of my Town" series.