[Edogawa Ward Safety Information] Safety in the 23 Wards of Tokyo
2019-03-17
Town & Local Area Info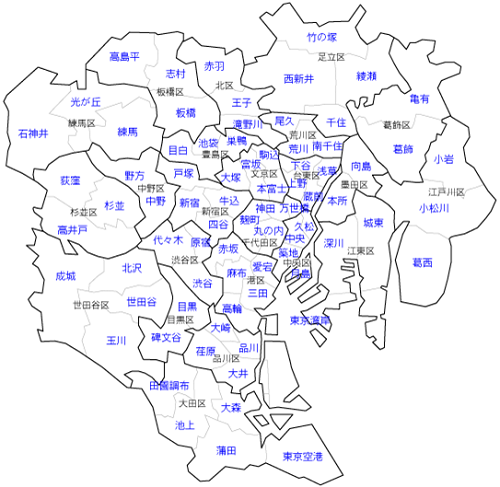 We'd like to provide information regarding safety in Edogawa Ward.
Please read this basic information.
【Edogawa Ward Basic Information】
■ Population: 682,400
■ Area: 49.86 ㎢
■ Crime rate (area × population × number of cases): 0.86%
■ Type of crime
Bicycle theft (2,377 cases)
Burglaries (343 cases)
Vehicle break and enter (242)
【Popular with Parents, a Green Commuter Town; Edogawa Ward】
Edogawa Ward ranks #1 for green space in Tokyo, and with most of it located at sea-level there is plenty of water and lush greenery, some examples of this are the Tokyo Sea Life Park and the Edogawa riverbed.
In Tokyo, Edogawa Ward is said to the best place for child-rearing support systems,advancing the "After School Care Program" that includes "Suku Suku School" a program that uses experts in schools and ward administration.
An increasing number of parents have moved their families to Edogawa Ward in recent years because of this support for child-rearing and the verdant environment.
【Safety and Initiatives for Improvement】
Although crimes rates in Edogawa Ward have been steadily decreasing over the past 15 years, there is always some crime.
As bicycle theft is especially a problem, Edogawa Ward has the "Zero Bicycle Theft Campaign" where leaflets about bicycle keys and theft prevention awareness are distributed at major stations.
Some junior high school students have on their own formed a "Zero Bicycle Theft (Special) Force" to work at reducing bicycle theft.
In Edogawa Ward, local town councils and PTA groups are also working on crime prevention measures, such as safety patrols and crime prevention campaigns within school districts, aiming for a safe and secure city for all residents.
As Edogawa Ward is an area with many children, they actively promote crime prevention initiatives to protect children, such as the "Look After the Children Team", the "Regional Safety Map Review for all District Schools" and the "Installation of Security Cameras and Intercoms in all District Elementary Schools" etc.
【The Rental Market Value and Transportation Access】
A month's rent in Edogawa Ward is around 90,000 yen for a 1LDK ~ 2DK apartment, and around 120,000 yen for a 2LDK ~ 3DK apartment. This is relatively cheap among the 23 wards; however, the rental rates will rise slightly if you go to neighboring Koto Ward.
Also, when riding the train, if you get on in Koto Ward the train is often already full, but Edogawa Ward is closer to the start of the line so more seats are available.
Located next to Chiba Prefecture, with JR Keiyo Line and Tokyo Metro Tozai Line passing through, access to the Tokyo city center as well as to Chiba is very convenient from Edogawa Ward.
Tokyo Disney Resort is also nearby.
【To Sum Up】
Although there is still work to be done in the area of crime prevention, especially regarding vehicular break and enter and burglaries, the crime rate in Edogawa Ward has been steadily decreasing thanks to positive measures towards cracking down on and preventing crime.
Edogawa Ward has many facilities such as parks and supermarkets, an easy to live in environment, with good access to both the Tokyo City center and Chiba.
As the rental market is also relatively inexpensive for the 23 wards, it is a good area for parents who have to deal with many expenses such as tuition etc.