What Is Tokyo Station Area Like?
2020-04-03
Town & Local Area Info
When moving to a new house, how do you choose which area to live in?
We all have different priorities as to what makes a place comfortable: public security, accessibility to schools and work places, abundance in shopping facilities, etc.
No matter the preference, it is often difficult to find a suitable area without acquiring enough understanding of the place in advance.
In this article, I'll tell you about the public transportation and atmosphere of Tokyo Station area.
To those who are interested in Tokyo Station area, or are on the lookout for a good place to live in―this may be the article for you.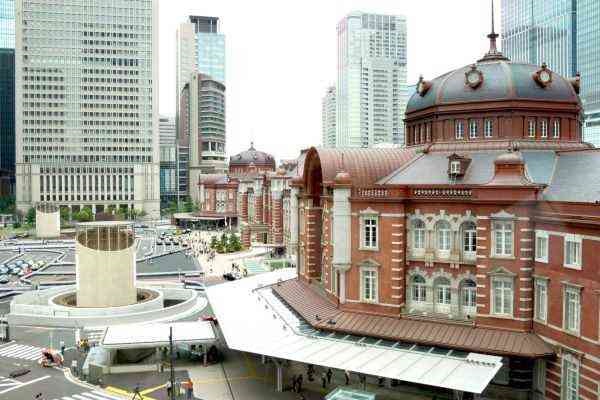 What Is Tokyo Station Like?
The Tokyo Station area, which lies in the Chiyoda Ward, is often disregarded as a livable area. However, it is actually a location filled with its own charms. Other than the convenient transportation the station provides with its multiple railways, the station also offers a great variety of souvenirs and boxed lunches, the underground passage is bustling with all different types of stores, and during the night, the brilliant lights of the Marunouchi Illuminations makes the best photography spots. Tokyo Station is a constantly busy location, always full of workers and tourists.
Public Transport And Accessibility Of Tokyo Station
≪Trains Running Through Tokyo Station≫
(1) JR Tōkaidō Main Line
(2) JR Yamanote Line
(3) JR Keihin–Tōhoku Line
(4) JR Yokosuka Line
(5) JR Sōbu Main Line
(6) JR Keiyō Line
(7) JR Chūō Line
(8) JR Chūō Main Line
(9) JR Ueno-Tokyo Line
(10) Tōhoku Shinkansen, Jōetsu Shinkansen, Hokuriku Shinkansen, Tōkaidō Shinkansen
(11) Tokyo Metro Marunouchi Line
≪Approximate Travel Time From Tokyo Station To Central Stations≫
– Shinjuku Station: 15 min (0 transfer)
– Roppongi Station: 12 min (1 transfer)
– Shinagawa Station: 8 min (1 transfer)
– Ikebukuro Station: 17 min (0 transfer)
– Shibuya Station: 20 min (1 transfer)*0 transfer by taking the detour route on the Yamanote Line
As is expected of Tokyo Station, most of the central stations are accessible with no transfers. There are many Shinkansen(bullet trains) available, and the highway busses provide access to various regions of Japan. There are even bus routes bound for Haneda and Narita airports, so there's no blind spot for Tokyo Station!
Also to mention, many of those who work around Tokyo Station use the nearby subway station, Otemachi. The two stations are within walking distance, so making use of Otemachi Station will further expand your commuting options.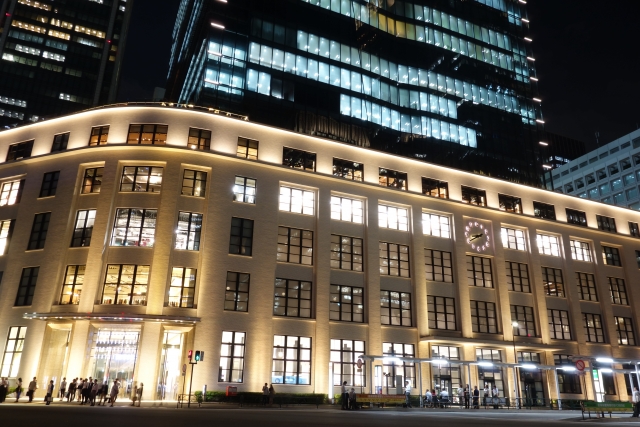 Popular Restaurants Around Tokyo Station
(1) A Ramen Hotspot: Tokyo Marunouchi
●Right outside the Marunouchi south exit of Tokyo Station, there is a shopping complex called KITTE.
The complex's underground floor comprises of 5 famous ramen stores:
・Chuka Soba Fukumi
・Matsudo Tomita Menban
・Tokyo Style Miso Ramen De Miso
・Shisen Tantanmen AUN
・Hakata Ikkousha
With all these ramen stores in one place, you can enjoy doing a taste comparison.
●Restaurant Information
Address: 2Chome-7-2 Marunouchi, Chiyoda City, JPTower B1F KITTE GRANCHE
Opening Hours: 11:00-L.O22:00(Weekends and Holidays 11:00-L.O21:00)
(2) Yaesu Shopping Mall
●The underground passage below Tokyo station is bustling with restaurants. Many of them are well known throughout the country, so their taste is assured. If you want to eat out around Tokyo Station, but haven't made up your mind yet on where to go, start off by visiting this Yaeshu Shopping Mall.
●Restaurant Information
Address: 2 Chome-1 Yaesu, Chuo City Yaeshu Chikagai
Main Shopping Facilities In Tokyo Station Area
●Supermarket
KINOKUNIYA entrée GRANSTA(7:00~23:00) Directly linked to Tokyo Station
MEIDI-YA Yaesuguchi Store(Weekdays 10:00~21:00 Weekends 10:00~19:30)Directly linked to Tokyo Station
Seijo Ishii Shin Marunouchi Building(7:00~23:00) 2 min walk from Tokyo Station
There are several Seijo Ishii stores around the station.
●Drugstore (Medical supplies & Daily Life Essentials)
ainz&tulpe Tokyo Station(7:00~22:00)Directly linked to Tokyo Station
Kusuri STATION Tokyo South Exit Store(7:00~21:30)Directly linked to Tokyo Station
KoKuMiN GranRoof Front Store(7:30~20:00)Directly linked to Tokyo Station inside GranRoof Front
Cocokara Fine Yaesu South Exit store(8:30~20:30)Directly linked to Tokyo Station
There are many other drugstores around the station.
●Other Large Scale Shopping Facilities
・GRANSTA(8:00~22:00)Directly Linked to Tokyo Station
A commercial facility at the basement floor of Tokyo Station, connecting Marunouchi and Yaesu Exits. With a wide variety of food and souvenir shops lined up, it's fun to just to walk through this passageway and see what's in store.
・Daimaru Tokyo (10:00~20:00 *Restaurant stores are open 11:00~24:00)1 min walk from Tokyo Station
A 13 floored large scale department store just outside of the Yaesu North exit. The basement level is a food section, and as with typical department stores, the upper floors consist of fashion brands, toy stores, and restaurants.
Although the customer base may include people from other regions, the Tokyo Station area has everything you'd need such as supermarkets, drugstores, souvenir shops, department stores, restaurants and bars.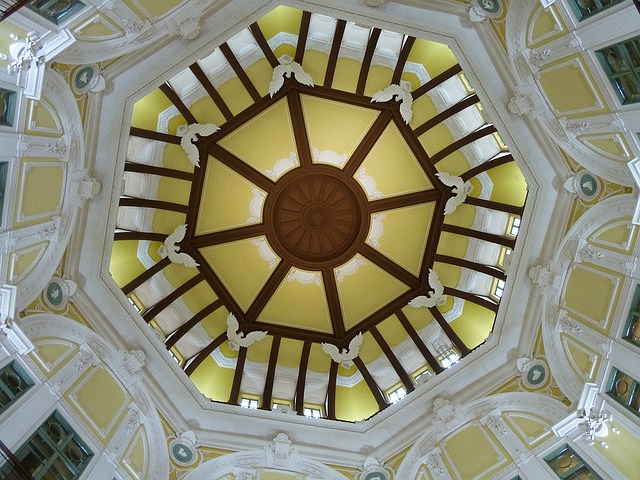 Rental Market Value In Tokyo Station Area
●General Rent Values From A Current Real Estate Agent
[For Singles] Separate Bath and Toilet/ 2nd floor and above/ 1K
▹10 min walk from station⇒120,000 yen~
▹15 min walk from station⇒120,000 yen~
[For Couples] Separate Bath and Toilet/ 2nd floor and above/ 1LDK
▹10 min walk from station⇒185,000 yen~
▹15 min walk from station⇒185,000 yen~
There aren't many apartments around this area, so the general rent value is difficult to determine. Exclusive high-end apartments were excluded from calculations, so the average rent value is based on general apartments only.
Was this article helpful?
Tokyo Station is mainly considered as a place used for transportation, and there are few who would actually consider living in the area. Nevertheless, living here wouldn't be an inconvenience at all, and it's very likely that you'd be able to lead a pleasant life.
More articles are available for other station areas, so be sure to check them out to find your ideal location.