What Is Kagurazaka Station Area Like?
2020-01-27
Town & Local Area Info
When moving to a new place, how do you choose which area to live in?
We all have different priorities as to what makes a place comfortable: public security, accessibility to schools and work places, abundance in shopping facilities, etc.
No matter the preference, it is often difficult to find a suitable area without acquiring enough understanding of the place in advance.
In this article, I'll tell you about the public transportation and atmosphere of Kagurazaka Station area.
To those who are interested in Kagurazaka Station area, or are on the lookout for a good place to live in―this may be the article for you.
What is Kagurazaka Station Like?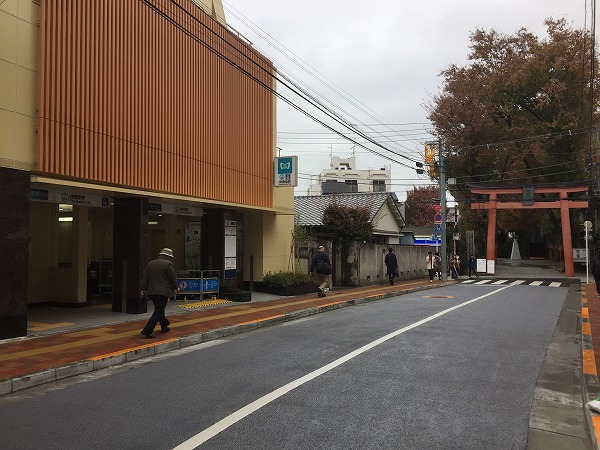 In short, Kagurazaka is "a town for adults." In terms of restaurants, there are more privately run stores than chains, with hideaway French and Chinese restaurants here and there. Although the expensive appearances may make you hesitate to enter, they actually serve fairly reasonably priced lunches. All in all, there are relatively many restaurants for everyday use, which adds charm to this town.
You should check out one of Tokyo's best "gourmet towns."
For reasons described above, there aren't many students or families living in this area. Instead, since access to business districts is very good, this town is favored among single residents in ages of late 20s to 40s.
Because most of Kagurazaka area falls under the Shinjuku Ward, the rent would be quite expensive to pay for singles. To manage the cost, consider looking for a 1DK housing unit (one room apartment with a relatively spacious kitchen) to live in with 2 or more people.
Public Transport And Accessibility Of Kagurazaka Station
≪Trains Running Through Kagurazaka Station≫
① Tokyo Metro Tozai Line
It may seem inconvenient that the nearest station is served only by one railway line.
Fear not, there are many other stations within walking distance.
≪Trains Running Around Kagurazaka Area≫
Iidabashi Station
① JR Sobu Line
② Tokyo Metro Namboku Line
③ Tokyo Metro Yurakucho Line
④ Tokyo Metro Tozai Line
Edogawabashi Station
① Tokyo Metro Yurakucho Line
Ushigome-kagurazaka Station
① Toei Ōedo Line
To the north of Kagurazaka, is the Edogawabashi Station. Trains are also available from Iidabashi Station to the east side.
Ushigome-kagurazaka Station is located to the south of Kagurazaka (there is also Waseda Station to the west, but only the Tozai Line is available from there).
Do take this into account!
≪Approximate Travel Time From Kagurazaka Station To Central Stations≫
– Shinjuku Station: 15 min (1 transfer)
– Tokyo Station: 15 min (1 transfer)
– Roppongi Station: 23 min (2 transfers)
– Shinagawa Station: 32 min (2 transfers)
– Ikeukuro Station: 15 min (1 transfer)
– Shibuya Station: 20 min (1 transfer)
Popular Restaurants Around Kagurazaka Station
① Agezuki
First, I'd like to introduce Agezuki, a restaurant specializing in Tonkatsu (fried pork cutlet).
For lunch, you can choose between two parts of pork: loin (fatty) and fillet (less fatty).
The menu changes during dinner hours, serving dishes that go well with alcohol.
Start up with an appetizer of maybe a potato salad, then move on to the main dish, which would, after all, be Tonkatsu.
You can go with a group to enjoy various parts of the fried pork together. Savor the meat with a sprinkle of salt, or a rich sauce, whichever you prefer. Just thinking about them makes me drool.
(Address: Shinjuku Ward, Kagurazaka, 3 Chome−2 Yamanouchi bldg. B1F
TEL: 050-5869-3916
Opening Hours: 11:30~15:00/ 18:00~22:30
Regular Holidays: Tuesdays and third Wednesdays)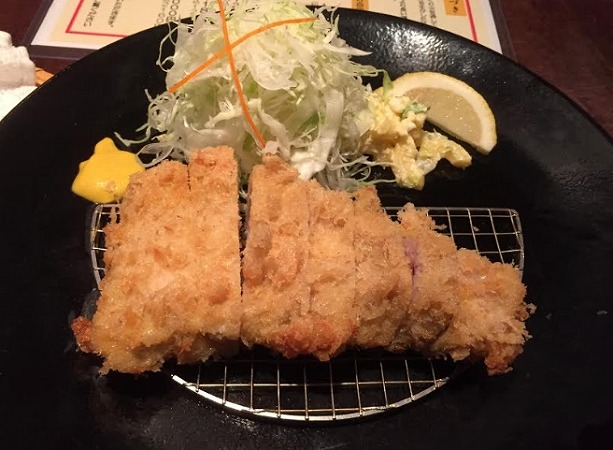 ② Indian Restaurant Omoinoki
This place serves Indian cuisine, but it isn't the typical Indian restaurant with only Indian staff where customers would eat with their hands. Instead, the interior is closer to that of a French style restaurant, filled with female customers during lunch.
The curry's taste is authentic yet relatively mild in spiciness, which is probably one of the reasons why it's so popular among female customers.
A common drink to go with curry would likely be Lassi, but here, I'd like to recommend the drink, Chai. The fragrance of the spices inside it, along with the rich milk, is an excellent match for enhancing the main dish!
You should give it a try.
(Address: 5 Chome-22 Kagurazaka, Shinjuku City, Tokyo, KS Kagurazaka 2F
TEL: 03-3235-4277
Opening Hours: 11:30~15:00/ 17:30~22:30
Regular Holidays: Mondays)
Main Shopping Facilities In Kagurazaka Station Area
●Supermarket
Yoshiya SainE
KIMURAYA
Kitchen Court
●Drug Stores(Medical supplies & Daily Life Essentials)
Cocokara Fine
Drug Fukutaro
Seijo
●Other Shopping Streets and Large Scale Shopping Facilities
RAMLA (Iidabashi)
Although it may not fall under the category of "large scale" facilities, there is a commercial facility near Kagurazaka Station, composed of restaurants, fashion shops, clinics, beauty salons and so on. They also have supermarkets and drug stores there, so I can say that the area provides a sufficient shopping environment.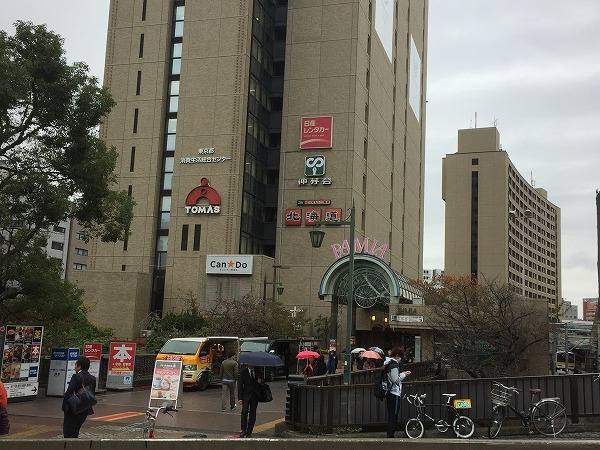 Rental Market Value In Kagurazaka Station Area
●General Rent Values From A Current Real Estate Agent(Common Service & Management Fee included)
Approx. 110,000 yen ⇒Separate bath/ toilet, 10 min walk from station/ condominium/ stand-alone wash basin/ 6 Jo~8 Jo (9~10.7 m2)
Approx. 100,000 yen ⇒ Separate bath/ toilet, 10 min walk from station/ condominium/ 7~8 Jo (10.7~12.2m2)
Approx. 90,000 yen ⇒ Separate bath/ toilet, 15 min walk from station/ condominium/ 6 Jo (9m2)
Approx. 80,000 yen ⇒ Separate bath/ toilet, apartment type (wooden structure) or condominium of 6 Jo (9m2)
Was this article helpful??
Kagurazaka is an area that provides abundant food, clothing, and housing for its residents.
I've also published articles about other station areas, so make sure to check them out.