What Is Musashi-Sakai Station Area Like?
2020-01-20
Town & Local Area Info
When moving to a new place, how do you choose which area to live in?
We all have different priorities as to what makes a place comfortable: public security, accessibility to schools and work places, abundance in shopping facilities, etc.
No matter the preference, it is often difficult to find a suitable area without acquiring enough understanding of the place in advance.
In this article, I'll tell you about the public transportation and atmosphere of Musashi-Sakai Station area.
To those who are interested in Musashi-Sakai Station area, or are on the lookout for a good place to live in―this may be the article for you.
What is Musashi-Sakai Station Like?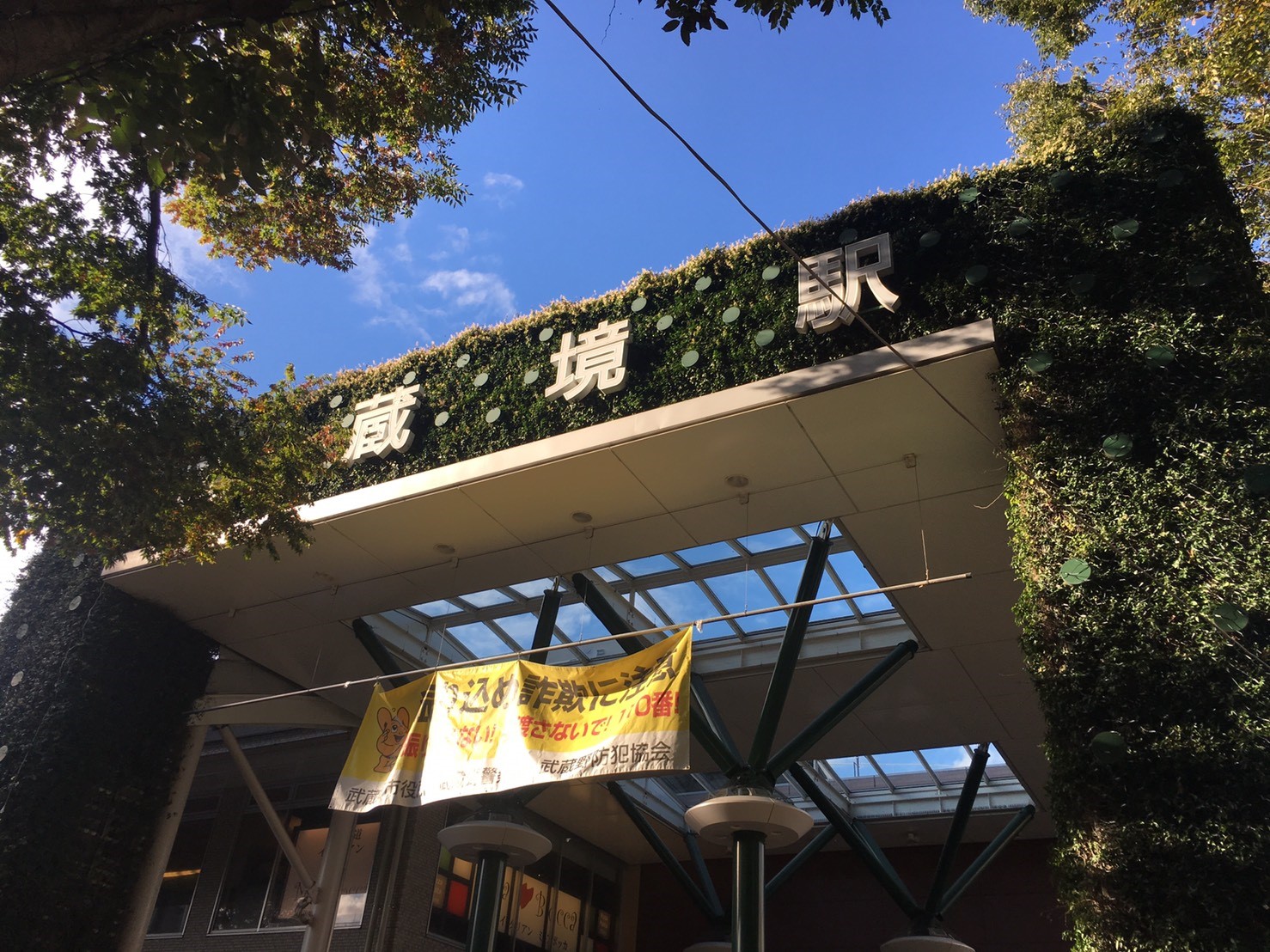 The surrounding atmosphere of Musashi-Sakai station has drastically changed over the last 3-4 years.
Until then, to move between the north and south ticket gate floors, passengers had to use the stairs. However, in 2013, the Chuo Line began elevating constructions for its stations, and a shopping facility called nonowa Musashi Sakai was built underneath this station. New stores began operating one after another, trees were planted around the station, a loop was built, thus remodeling the station surroundings.
Musashi-Sakai is the nearest station of universities including Asia University, Nippon Veterinary and Life Science University, and International Christian University, consequently being home to many university students . It is also a popular town among families.
Public Transport And Accessibility Of Musashi-Sakai Station
≪Trains Running Through Musashi-Sakai Station≫
① Chuo Line (Rapid)
② Seibu Tamagawa Line
≪Approximate Travel Time From Musashi-Sakai Station To Central Stations≫
– Shinjuku Station: 34 min
– Tokyo Station: 20 min
– Roppongi Station: 42 min (1 transfer)
– Shinagawa Station: 42 min (1 transfer)
– Ikeukuro Station: 31 min (1 transfer)
– Shibuya Station: 30 min (1 transfer)
Kichijoji, a regular in the Best Town to Live ranking, is in the same neighborhood of Musashino City, only 2 stations away.
Surprisingly, travel time to Shinjuku Station takes only 20 minutes from here, so Musashi-Sakai is also a convenient location for shopping lovers.
Popular Restaurants Around Musashi-Sakai Station
① Musashino Place
This fashionable building is actually a library.
It is a modern and significant building designed by the architect, Higa Takehiko. Inside, there is a café, creating a comfortable atmosphere as opposed to the building's unique style.
Musashino City Person, Town, Information Creation Building Musashino Place
2 Chome-3-18 Kyonancho, Musashino, 180-0023
tel 0422-30-1905
Opening Hours: 9:30~22:00
Regular Holidays: Wednesdays *Depending on the month, regular holidays may change. For details, refer to the pamphlet in the shop.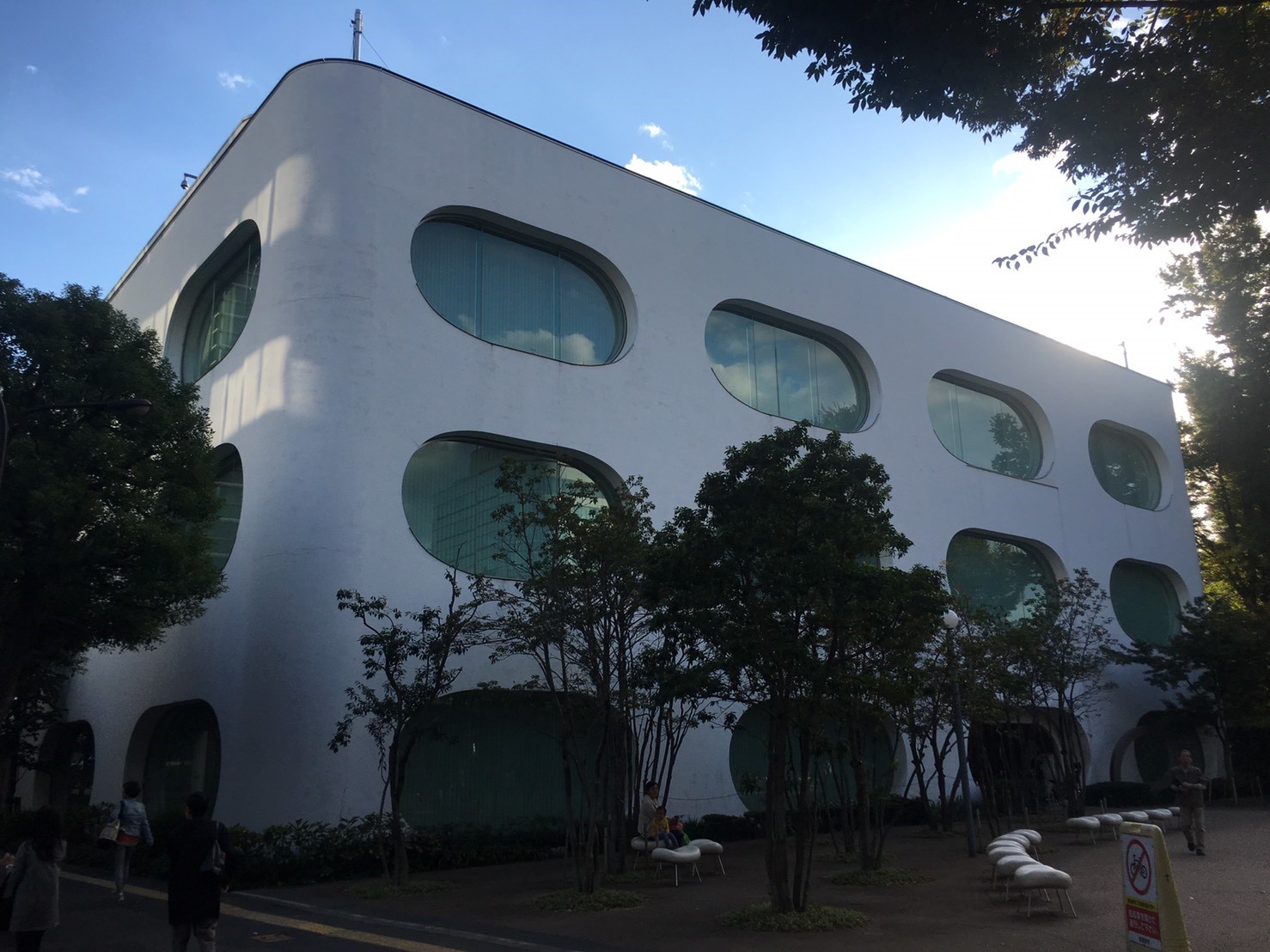 ②KFC Plus Café
Everyone knows KFC, but this is a new style of the KFC store.
Unlike all the other regular KFC chains, here you can order café style lunch plates.
The interior is also fashionably designed.
2 Chome-3-4 Kyonancho, Musashino, Tokyo 180-0023
tel 0422-30-7151
Opening Hours: 10:00~22:00
Regular Holidays: Wednesdays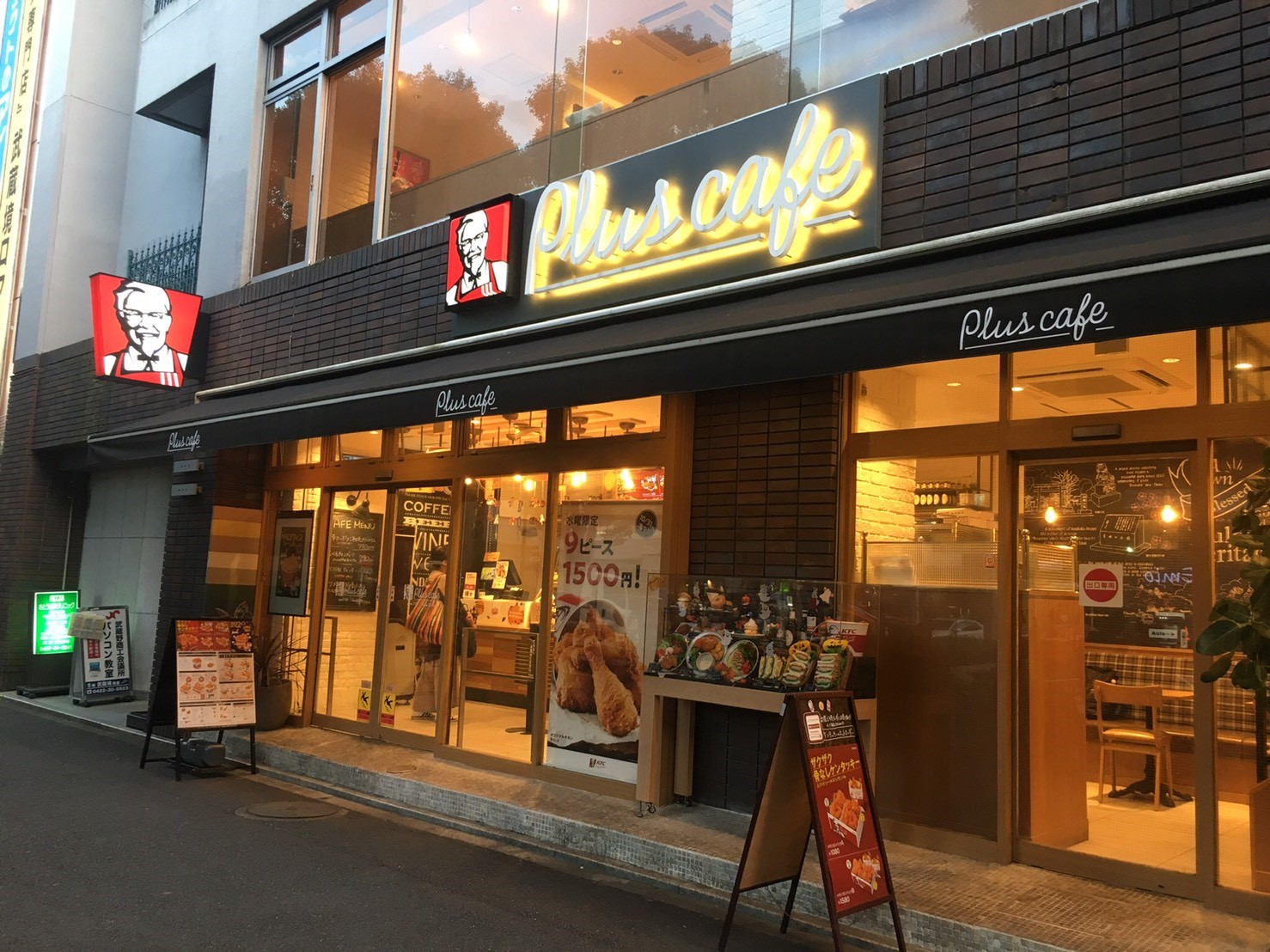 Main Shopping Facilities In Musashi-Sakai Station Area
●Drug Stores(Medical supplies & Daily Life Essentials)
Stores within 5 min walk distance include the following:
・CREATE Musashi Sakai South Store
・Seven Bino Garden Musashi Sakai Store
・Matsumoto Kiyoshi nonowa Musashi Sakai Store
・Tomod's Musashi Sakai Store
・Cocokara Fine Musashi Sakai Store
As shown above, there are many drug stores in this area.
●Other Shopping Streets and Large Scale Shopping Facilities
There is a very large shopping facility called Ito Yokado. It is divided into east and west wings, and ranks as one of the top 3 stores in all of Japan in sale performances.
The facility is composed of numerous stores including Uniqlo, GU, Muji, Supermarkets, LOFT, DAISO, a bakery, cafes, and even restaurants. Almost anything you'd need can be purchased here.
Of all the stations along the Chuo Line (Higashi Nakano Station ~ Mitaka Station). this large scale shopping facility is only available in Musashi Sakai.
●Shopping Street
Outside the north exit, there is a 200m long shopping street called Musashi Sakai Skip Street Shopping Mall.
Various stores line up, from chain restaurants to luxurious yakiniku restaurants.
For single residents, there are many stores that is comfortable to enter alone.
Rental Market Value In Musashi-Sakai Station Area
●General Rent Values From A Current Real Estate Agent
・Separate bath/ toilet, Apartment type, 12 min walk from station, 15 yrs old, 1K ⇒approx. 65,000 yen
・Separate bath/ toilet, 2F and above, 10 min walk from station, 10 yrs old, 1K ⇒ approx. 80,000 yen.
・Separate bath/ toilet, 2F and above, Mansion type with Auto-lock, 6 min from station, 10yrs old, 1K ⇒ approx. 90,000 yen
・Separate bath/ toilet, 10 min walk from station, 15yrs old, 1LDK ⇒ approx 120,000 yen
Depending on the age of apartment and distance from the nearest station, rent values range greatly. To find your ideal home, it may be effective to broaden your price range.
Was this article helpful?
I'd recommend you consider living in the freshly remodeled Musashi-Sakai area.
This information was brought to you by the Nakano Store staff, a former resident of Musashi-Sakai.
I've also published articles about other station areas, so make sure to check them out.