What kind of place is Oomori Station?
2020-01-10
Town & Local Area Info
How do you choose an area when you move to a new city?
There are probably various conditions that make a place easy to live in, including safety, ease of commuting to work and school, the availability of commercial facilities and more.
In this article, I will give a description of the access to and living environment of Oomori Station.
If you simply want to know more about Oomori Station, or are looking for a good area to live in, then this article may be for you.
What kind of place is Oomori Station?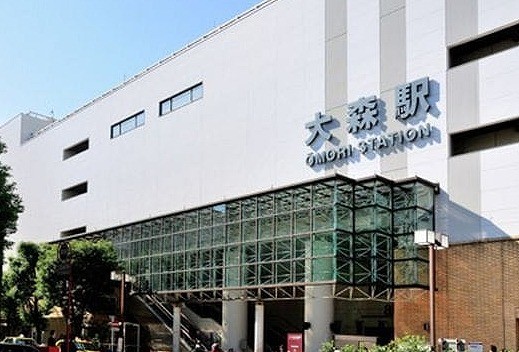 What do you think of when you hear the name Omori?
You will not hear many people say they have business in Omori, but the area's popularity has been growing recently.
It has easy access to the city center and two different lines that reach it, JR and Keikyu, so except people living alone, there are also many couples and families living here.
The area around the station features shopping streets, large supermarkets, restaurants and everything else you may need, so you don't really have to leave Omori!
Traffic at Oomori Station
≪Trains that go to Oomori Station≫
① Keihin Tohoku Line
② Keikyu Line (not directly connected but within walking distance)
≪Approximate travel time from Oomori Station to major stations≫
・ 7 minutes to Shinagawa Station (direct)
・ 20 minutes to Tokyo Station (direct)
・ 30 minutes to Shinjuku Station (1 transfer)
・ 26 minutes to Roppongi Station (1 transfer)
・ 40 minutes to Ikebukuro Station (1 transfer)
・ 24 minutes to Shibuya Station (1 transfer)
As you can see, if you are close to the Yamanote line, you can probably reach this station with just one transfer in about 30 to 40 minutes.
You can also reach Shinagawa, Hamamatsu-cho, Tokyo Station and other destinations without transfer, so it is also convenient for people who travel a lot for business or pleasure.
Recommended restaurants at Omori Station
● Tonkatsu Maruichi
(https://tabelog.com/tokyo/A1315/A131502/13003332/)
A popular tonkatsu (pork cutlet) restaurant three minutes on foot from Oomori.
This restaurant was selected among the best 100 tonkatsu restaurants, which means that many people come to Oomori just to eat here.
It tastes great, of course, but you will also be surprised by its size!
You may find people lining up to enter, but don't let this intimidate you!
● Perch Coffee
(https://tabelog.com/tokyo/A1315/A131502/13187136/)
A café located 10 minutes on foot from Oomori Station.
Their specialty is a sandwich with a beautiful cross section!
Their egg pudding and cheesecake are also worth trying.
You need to walk a bit from the station, but if you are not in a hurry, I recommend it.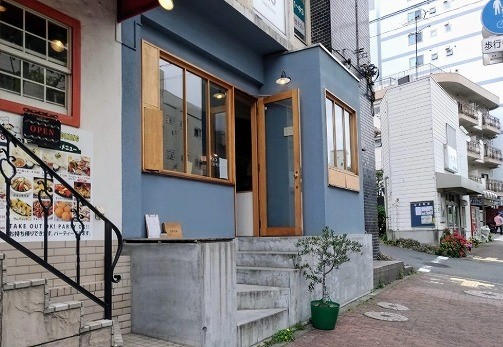 Major commercial facilities near Oomori Station
● Atre (https://www.atre.co.jp/store/omori)
Atre 1 and 2 are connected directly to Oomori Station.
You will find fashion stores, restaurants and a supermarket in the basement.
Some stores are open until late around 10:00 pm or 11:00 pm, so they are perfect for shopping and dining after a day of work!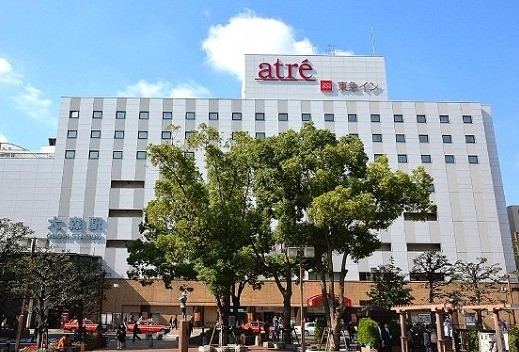 ● Ito Yokado (https://blog.itoyokado.co.jp/shop/227/)
There is a large Ito Yokado department store near the East exit of Oomori Station, within a 3-minute walk.
It is open until 10:00 p.m. in the evening, so again, you can stop by after work.
Among many others, you will also find a 100-yen store inside, so shopping will not a problem!
Oomori is surrounded by shops around both the East and West exits, including shopping arcades and restaurants.
There is no doubt that you will find everything you need here!
Oomori Station rental market
●General market value according to a professional rental apartment agent
① 1K, separated bathroom and toilet, 2nd floor and above, corner room, 10-minute walk from station → Approx. 90,000 yen
② 1K, separated bathroom and toilet, 2nd floor and above, independent washstand, 7-minute walk from station → Approx. 105,000 yen
③ 1LDK, 2nd floor and above, independent washstand, 15 years old building → Approx. 140,000
④ 2LDK, 2nd floor and above, 20 years old building, 10-minute walk → Approx. 200,000
I hope you found this information helpful.
Oomori has restaurants, shopping sites and plenty of nature.
The area fits a variety of lifestyles, making it a worthy candidate when considering moving house.
I also have articles about other stations, so please check out the stations you would like to live by or those you are curious about.