What Is Ogikubo Station Area Like? – Written by an actual Ogikubo Resident! –
2019-12-24
Town & Local Area Info
When moving to a new place, how do you choose which area to live in?
We all have different priorities as to what makes a place comfortable: public security, accessiblity to schools and work places, abundance in shopping facilities, etc.
No matter the preference, it is often difficult to find a suitable area without acquiring enough understanding of the place in advance.
In this article, I'll tell you about the public transportation and atmosphere of Ogikubo Station area.
To those who are interested in Ogikubo Station area, or are on the lookout for a good place to live in―this may be the article for you.
What is Ogikubo Station Like?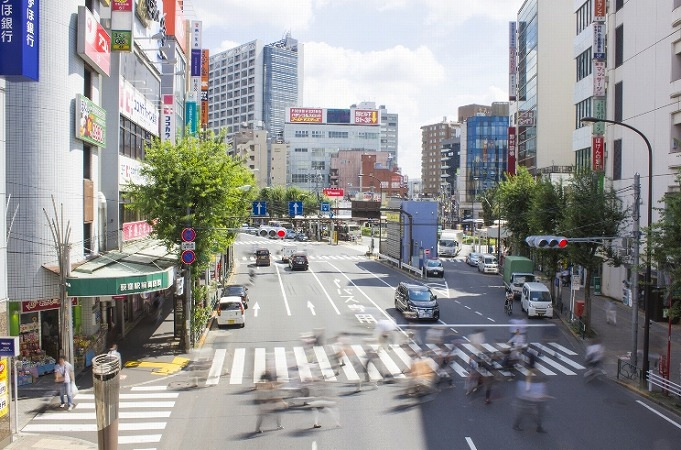 Out of the 23 special wards of Tokyo, most of the Ogikubo Station area falls into the Suginami Ward. Ogikubo is closely located to the business district, Otemachi, and has the JR Chuo Line(bound for Shinjuku/ Tokyo) running through it. Therefore, it is a popular location for single business persons. Ogikubo also abounds with parks and nursery schools, so it attracts families as well.
As for its history, Ogikubo is said to have been the home of numerous cultured people, such as authors, artists and musicians. Of the many parks surrounding Ogikubo Station, some are established by these cultured people: the Kadokawa Garden, from the founder of Kadokawa Shoten(publisher), Genyoshi Kadokawa's residense; the Yosano Park by Yosano Akiko, from the ruins of her home. These parks are currently displayed to the public.
Public Transport And Accessibility Of Ogikubo Station
≪Trains Running Through Ogikubo Station≫
①Tokyo Metro Marunouchi Line
②JR Chuo-Sobu Line
*(3) Tokyo Metro Tozai Line Direct Pass is also available.
≪Approximate Travel Time From Ogikubo Station To Central Stations≫
・Shinjuku Station: 10 min (No transfer)
・Tokyo Station: 23 min (No transfer)
・Roppongi Station: 27 min (1 transfer)
・Shinagawa Station: 32 min (1 transfer)
・Ikebukuro Station: 23 min (1 transfer)
・Shibuya Station: 21 min (1 transfer)
The central stations above can be accessed within 30 minutes travel time.
In addition to this, Ogikubo Station is starting station on Marunouchi Line, so passengers can take seats on the ride to work. This alone really helps to reduce travel stress.
Popular Restaurants Around Ogikubo Station – A Town of Ramen And Curry –
This may be new to readers, but Ogukubo is a hotspot for curry and ramen.
There are so many restaurants to choose from, and it could be difficult to decide where to eat.
So, I've personally selected two of my favorite restaurants you should definitely go to!
① Yoshida Curry
A five-minute walk away from the station.
Notices from the restaurant chief are put up on the inside and outside of the store.
Although this gives the restaurant a rather unwelcoming look, head inside―you'll find a masterpiece curry.
The curry base is made of bananas, and the fruitiness combined with a selected blend of spices creates a savory broth. The toppings for this exquisite curry is marvelous as well. Especially their stewed pork, is stewed to a rich and smooth texture. The tender pork has plenty of collagen instead of fat in it, so it won't feel heavy on your stomach, plus it is good for the skin: a happy bonus for female customers!
Restaurant Information
Address: 3 Chome-8-2 Amanuma, Suginami Ward
Opening Hours: 11:30-13:50 17:30-20:00
Open on: Mon,Tues, Fri, Sat. (Saturdays: Lunch Hours Only)
Restaurant HP Link: http://yoshidacurry.com/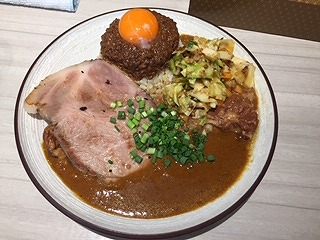 ②Harukiya
In terms of Ogikubo ramen, Harukiya is the place to go.
In short, their ramen is "classic Chinese Noodle at its best."
It is that soy sauce based soup the Japanese are all well accustomed to.
A subtle flavor of the dried sardine broth is built into the soup. The oil coating the soup helps keep it hot to the last bite. The slightly wavy noodles are well coated in the soup; it's so good you can't stop eating!
Restaurant Information
Address:1-4-6 Kamiogi, Suginami-ku, Tokyo
TEL:03-3391-486
Opening Hours:11:00-21:00 (Closed on Tuesdays)
Restaurant HP Link:http://www.haruki-ya.co.jp/
Main Shopping Spots In Ogikubo Station Area
●Supermarkets
Well develped and convenient for shopping.
At station front is the 24 hour operating SEIYU and Don Quijote.
A short distance away into the residential areas, there is the OK store.
●Drug Stores(Medical supplies & Daily Life Essentials)
Quite a number of Cocokarafine stores stand randomly at station front.
Each of them has different opening hours; they come in handy when you need something late at night.
●Other Shopping Streets and Shopping Facilities
The best thing of all, is the prominent shopping mall Lumine, usually built in larger stations. There is also a shopping facility called Town Seven nextdoors.
Town Seven is a collection of a home center, drug stores, and a household goods store Mujirushi. As opposed to Lumine, which generally focuses on fashion, this is a complex facility selling a wide range of products.
As you can see, Ogikubo is a "get everything in one go" type of town.
You wouldn't have to travel to other stations to do your shopping, so I'd say it is an extremely convenient place to live.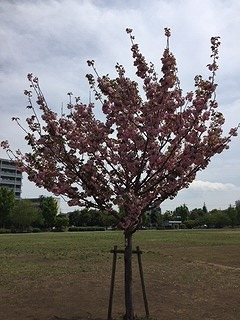 Rental Market Value In Ogikubo Station Area
●General Rent Rates From A Current Real Estate Agent(Apartments around 20 years old)
Separate bath/toilet, apartment/ 10 min walk from station/ 6-7 Jo (11-12m2)1K⇒around 75,000 yen
Separate bath/ toilet, mansion type/ 10 min walk from station/ 6-7 Jo (11-12m2)1K⇒in the lower 80,000 yen range
Separate bath/ toilet, mansion type, independent wash basin/10 min walk from station/ 6-7 Jo (11-12m2)1K⇒Around 95,000 yen
Separate bath/ toilet, mansion type, independent wash basin/10 min walk from station/ 40㎡1LDK⇒Around 135,000 yen
I've roughly listed out four examples above. If you want an even lower price, it is best to search for a room within 15 min walk distance on the 1st floor. Those rooms will come slightly less expensive than the average.
How was this article?
Ogikubo station area is extremely versatile, from foods, fashion, homes, to public transportation. As an Ogikubo resident, I have no plans to move out at all.
I've also published articles about other station areas, so make sure to check them out.