All About the Oimachi Station Area
2019-12-07
Town & Local Area Info
When you're looking to move into a new place, what kind of area do you choose? Do you consider the area's safety, its convenience of access, or the commercial facilities available? Every person probably has their own criteria, and finding a suitable area in a place you don't know is not an easy task.
In this article, I'd like to introduce to you some useful information about the area around Oimachi Station. I hope you find it helpful when choosing for a suitable area to live in.
What kind of place is Oimachi?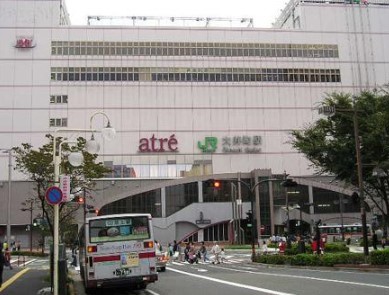 Historically, the Shinagawa area where Oimachi is located was the first "shukuba" or post town along the Tokaido, the busiest of the Five Routes during the Edo Period of Japan. Specifically, the area between Kitashinagawa Station and Aomono-yokocho Station on the Keikyu Main Line used to be a commercial district on the Tokaido, and even today you can find some remnants and relics of its Edo Period glory.
Oimachi Station Access Information
Train lines served by Oimachi Station:
①JR Keihin-Tohoku Line
②Tokyu Oimachi Line
③Tokyo Waterfront Area Rapid Transit Rinkai Line
Travel times from Oimachi Station to major stations
・Shinjuku Station: 16 minutes (no transfers)
・Tokyo Station: 13 minutes (no transfers)
・Roppongi Station: 24 minutes (1 transfer)
・Shinagawa Station: 3 minutes (no transfers)
・Ikebukuro Station: 21 minutes (no transfers)
・Shibuya Station: 10 minutes (no transfers)
As you can see, one of the good points of Oimachi is that it is easily accessible from many major stations without the need for transfers.
Recommended Restaurants in the Oimachi Station Area
①Cafe F
A quiet cafe that offers delicious lunch and tiramisu.
Address: 1-43-2 Oi, Shinagawa-ku, Tokyo
Phone: 03-3774-7741
Hours: [Mon–Fri] 11:00–19:30  [Sun] 11:00–18:00
Website: https://icotto.jp/restaurants/11328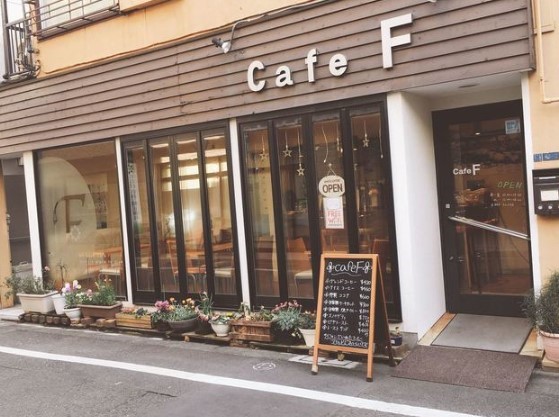 ②CAFE and BAR* sweet
A cafe recommended for their morning meals.
Address: 1F Curian, 5-18-1 Higashi Oi, Shinagawa-ku, Tokyo
Phone: 03-3527-1628
Hours: 10:00–19:00 (L.O 18:30)
Closed: Wednesday
Website: http://sweet-ooimachi.com
Commercial Facilities around Oimachi Station
●Supermarket
Seiyu Oimachi Branch
Hours: Open all year round
Address: 5-18-1 Higashi Oi, Shinagawa-ku, Tokyo 140-0011
Phone: 03-5461-3220
●Drug Store
Cocokara Fine Oimachi Garden Branch
Hours: [Wed–Sat] 10:00AM–9:00PM [Sun/Mon/Tue/holiday] 10:00AM–8:00PM
Address: 2F Hankyu Oimachi Garden, 1-50-5 Oi, Shinagawa-ku, Tokyo 140-0014
Phone: 03-5709-7922
●Shopping Center
Ito Yokado Oimachi Branch
Hours: 10:00–22:00
Address: 1-3-6 Oi, Shinagawa-ku, Tokyo 140-0014
Phone: 03-3777-6611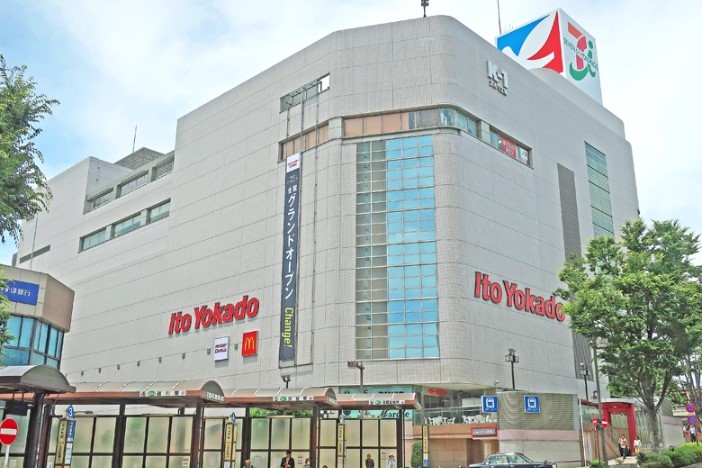 Floor Guide:
7F: Shinagawa City Citizens' Gallery/Food and Hobbies
6F: Miscellaneous goods
5F: Children's clothes/Futons/Curtains
4F: Men's fashion
3F: Women's fashion
2F: Drugs, cosmetics, daily necessities
1F: Delicatessen/Food court
B1: Fresh food and produce
The Oimachi Station area is replete with commercial facilities, so you won't have to worry about living supplies.
Oimachi Area Room Rent Rates
1R: 74,000 yen
1K: 83,000 yen
1DK: 87,500 yen
1LDK: 129,000 yen
2K/2DK: 97,500 yen
2LDK: 196,500 yen
Actual rates from a current real estate agent:
For a reinforced concrete apartment that is 5 years old or newer, the rent for a 1K room with around 25 m2 floor area is around 95,000 yen.
For reinforced concrete apartments that are around 10 years old, the rent for a 1K room with around 20 m2 floor area is around 85,000 yen.
Oimachi is a very convenient area in terms of commercial facilities and public transportation. If you're new to Tokyo, you can surely enjoy the Tokyo life without any regrets if you choose to live in this place.
There are also other articles about other stations and areas, so go ahead and check them out.