【 Sumida Ward Safety Information】Safety in the 23 Wards of Tokyo
2018-12-13
Town & Local Area Info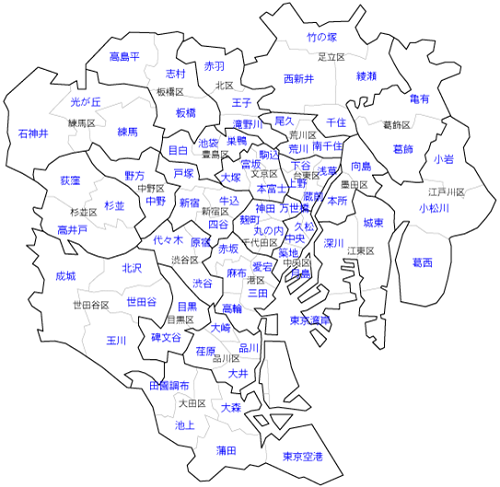 We'd like to provide information regarding safety in Sumida Ward.
Please read this basic information.
【Sumida Ward Basic Information】
■Population: 257,300
■Area: 13.75 km²
■Crime rate (area × population × number of cases): 1.06%
■Type of crime
·Bicycle theft (1,020 cases)
·Violent crime (193 cases)
·Vehicle break and enter (117)
【The City with a New Symbol – Sumida Ward】
Sumida Ward is tucked between Arakawa Ward and the Sumida River, it's near Tokyo Station and the city center, but it's one of the older, more original areas of Tokyo.
One can't forget the symbol of Tokyo, the famous Tokyo Skytree, when thinking of Sumida Ward, as well as the "Sumidagawa Fireworks Festival" listed among the "3 Hot Tokyo Fireworks Festivals."
Some of the most famous sightseeing spots in Tokyo, such as Sengaku-ji Temple with its "Gishi Festival", or the Hagi tunnel of the Mukojima Hyakkaen Gardens, the cherry trees on the bank of the Sumida River etc., are all located in Sumida Ward.
Since many tourists now visit the Tokyo Skytree, maintenance and re-development of the surrounding areas is increasing, particularly the Sumidagawa River-side.
【Safety and Initiatives for Improvement】
Sumida Ward has experienced many disasters, such as the Great Kanto Earthquake etc., and has been known to be dangerous in times of disaster due to its soft soil. With that in mind, since 1979, Sumida Ward has been leading Japan in safety projects, such as the fireproof acceleration project, with slogans like "The unburnable town!" and "No need to flee!"
Therefore, the number of fire hydrants per 1km is the second highest among the 23 Wards.
However, there are still problems in Sumida Ward; difficulty dealing with the massive increase in tourists, as well as delays in environment improvements in areas other than the popular Skytree area.
【The Rental Market Value and Popularity】
Rental rates in Sumida Ward are about 70,000 – 80,000 Yen for a 1 room apartment. Other districts of the 23 Wards are about 80,000 – 90,000 Yen in Taito Ward, and about 90,000 Yen in Koto Ward.
It is relatively cheap, not an especially expensive area.
Popular area #1: Kinshicho
In Kinshicho you can find the JR Sobu Line and the Tokyo Metro Hanzōmon Line, it's about 8 minutes to Tokyo Station and 25 minutes to Shinjuku Station.
With are many large shopping centers around Kinshicho station, there is no need to worry about daily life matters such as shopping and gourmet.
However, there are some concerns about safety because of the number of Izakaya (pubs) and Fuzoku (adult-entertainment businesses.)
Popular area #2: Ryougoku
The area around Ryougoku Station is relatively safe and transportation systems are good.
Near to Akihabara and Kinshicho, Ryougoku Station is also popular and has many restaurants.
There are few disadvantages, for example, supermarkets are somewhat few, and there tends to be a lot of people at sightseeing spots and festive events, also, JR line and the Toei Ōedo Line are a bit far away. However, it is the perfect city for those who want to enjoy Japanese downtown culture such as sumo, fireworks, and Japanese cuisine.
Popular area #3: Kikukawa
A calm area of Sumida Ward, with little pedestrian traffic, however, street lights and sidewalks are well maintained, making it relatively safe to walk even at night.
There are supermarkets and drugstores around Kikukawa station, and it's a short distance on foot to the Kinshicho area with its shopping centers and convenience.
However, the express train doesn't stop at Kikukawa station, so transportation is not great if compared to Kinshicho station.
【To Sum Up】
Overall Sumida Ward has good transportation systems, but it's necessary to pay attention because some busy areas have poor safety.
The rental rate is average among the 23 wards, and life is easy thanks to an abundance of shopping centers.
There are many sightseeing spots, especially the Skytree, and the Tokyo Solamachi area is nice because it is under renovation.