Japan's World-class "Foods" ―Local Gourmet In Aichi Prefecture
2019-09-28
Japanese Food & Cuisine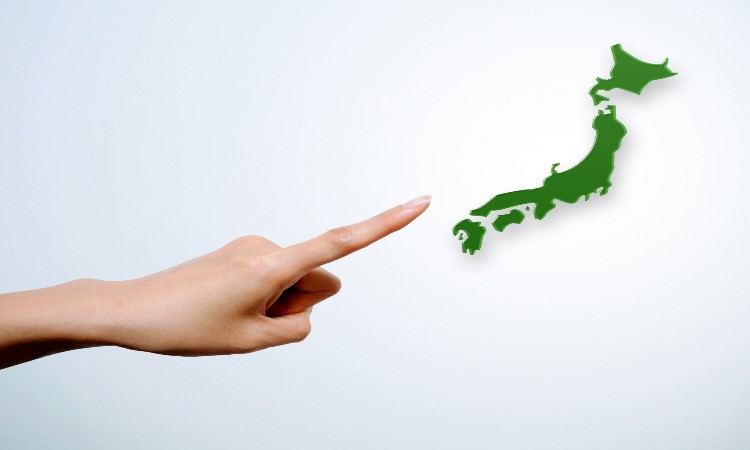 One of the strong points of Japan that has received high values from the world, is their "foods." Local gourmet can be sought for in each and every prefecture.
Today, I will focus on [Aichi Prefecture].
Food in Aichi is in other words called "Nagoya-meshi (Nagoya cuisine)." What are Nagoya-meshi cuisines…
Especially in this article, I am going to be introducing cuisines from 3 restaurants for people that love strong flavors!
First Up is the Classic! World Famous [Miso Nikomi Udon] Restaurant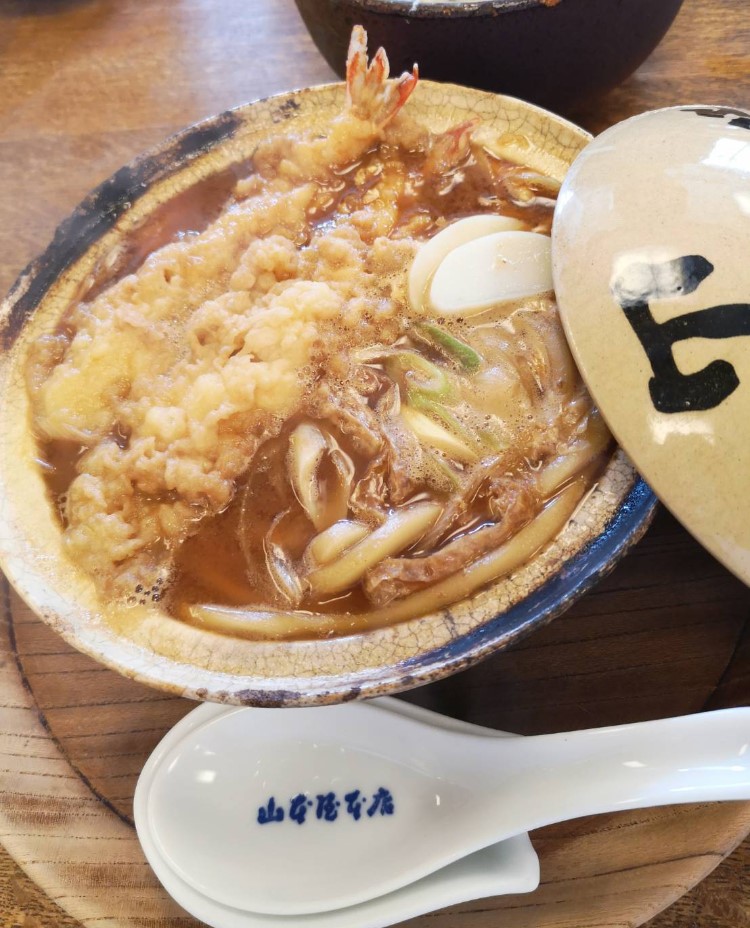 In Japan, Nagoya is well renowned for its Miso flavored gourmets.
From a series of Miso gourmets, here I'd like to recommend the world famous restaurant of Miso Nikomi Udon (Miso udon noodle soup).
First up is [Yamamotoya Honten]!
Now, for those of you who may be thinking this is just a bandwagon article…please bear with me a little longer.
The two major authorities in Miso Nikomi Udon are [Yamamoto Honten] and [Yamamotoya Sohonke]. Their dishes are both delicious.
But why do I recommend [Yamamoto Honten]?
Firstly, I recommend their special Japanese pickles. Try it with light soy sauce; the taste is exquisite. You can even ask for extra servings. Before you know it, you may find yourself scoffing down pickles before the main dish is even served.
And then, comes the main dish Miso Nikomi Udon. The overall flavor isn't too strong, but the Miso's richness is well dissolved into the soup. Needless to say, the noodles were boiled to the perfect firmness. When I first ate it, the noodles felt so hard that I thought it wasn't cooked through. But to match the simmering Miso broth, the noodles had to be firm or they wouldn't stand out.
Although it is a bit costly, my recommend at this restaurant is Miso Nikomi Udon with Nagoya Cochin.
There are a couple of Yamamoto Honten restaurants in and around the Nagoya Station.
Comparing the Udon dishes with the ones served at the Sohonke restaurants may also be a good idea.
Be Careful, They're Extremely Spicy! World Famous [Taiwan Ramen] Restaurant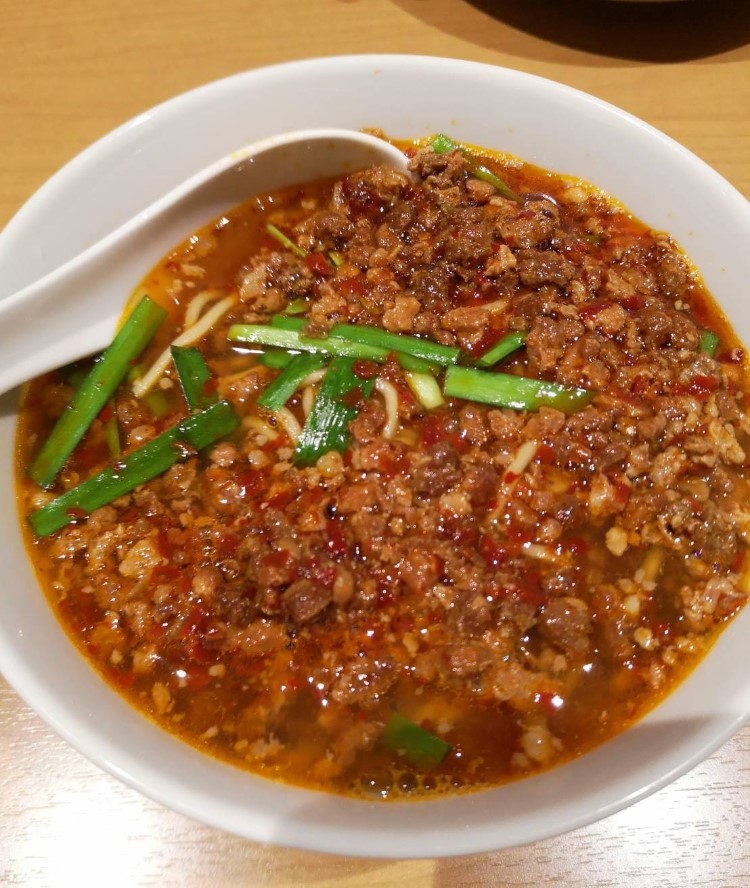 Next is the world famous restaurant of extremely spicy Taiwan-style ramen, Misen.
Why does a restaurant in Nagoya make Taiwan-style ramen?
It is said that the founder of Misen, who was Taiwanese, used to provide free meals of this Taiwan-style ramen to his employees. *There are various theories regarding this story.
Misen sets up more than one restaurant around Nagoya Station. Guess what, the brothers of the restaurant owner have opened up franchise stores.
I went to these restaurants and compared the tastes; the base ingredients are all the same, but the flavors are clearly different.
My recommendation is Misen's Yaba shop. Of course, the best menu is their Taiwan-style ramen.
I'm going to get straight to the point with this dish: they are "spicy" and "delicious".
You can probably imagine this if you are a spicy food lover, but I'll warn you just in case. Don't slurp the noodles the regular ramen way, because you'll choke on it for sure. (In Japan, it is not considered ill-mannered to slurp regular ramen.)
However, the ramen isn't just spicy; they have robust flavor.
For those who prefer their ramen less spicy, the shop also sells a mildly spicy dish called "American", so I recommend you go with that one.
The shop's other menus were equally tasty, and this kind of troubled me, in a good way. It was hard to decide which menu to order.
Just one thing: the shop does not separate smoking and non-smoking areas, and the customers there enjoy their food as they drink and smoke.
A Quick Shop For Souvenirs At The World Famous [Miso Katsu] Restaurant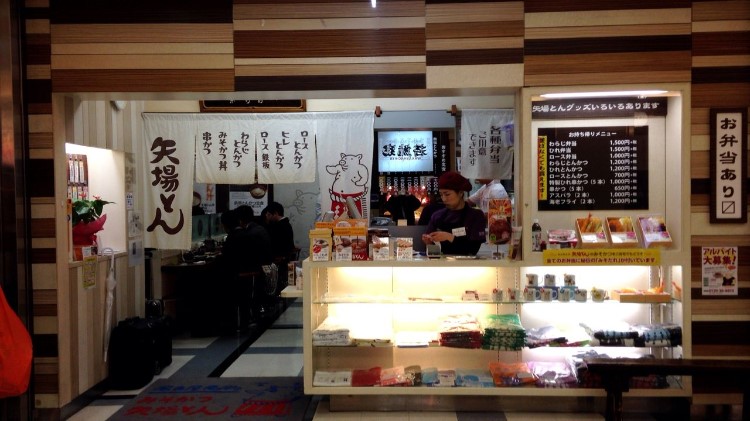 Last of all, is the Miso Katsu shop, Yaba Ton.
Every Nagoya citizen probably knows this place. It's a well-known shop where customers can easily enter alone.
This is just an additional information, but I personally would like to recommend you Yaba Ton's bentos (lunch boxes).
Of course, there isn't anything better than a piping hot meal. But in Nagoya, there are so many restaurants to visit…it would be hard work to go around every store unless you are planning to stay for a week or so.
That's why, you can buy the bentos at Yaba Ton, and eat them on the way back to your hotel in the bullet train, or at night. Yaba Ton's bentos are just as good enough to have you satisfied.
As you recall your fun memories of the Nagoya tour and even feel sorrow at parting, enjoying the Miso flavor on your way home may be a good way to wrap up your visit.
[Writer's Remark]
Has this information caught your interests? Not only does Nagoya have famous tourist spots such as Nagoya Castle, Legoland, and Atsuta Jingu, it is a place where you can enjoy a bounty of gourmet.
Apart from the above, there are still many other foods in Nagoya: Tebasaki(fried chicken wings), Uiro (confection), Ogura toast, Ankake spaghetti, Kishimen flat noodles, etc.
I want to write one or two more articles on Nagoya!
Look forward to my next Nagoya article!