Popular Residential Areas for Foreigners (23 Special Wards of Tokyo)
2019-07-30
Town & Local Area Info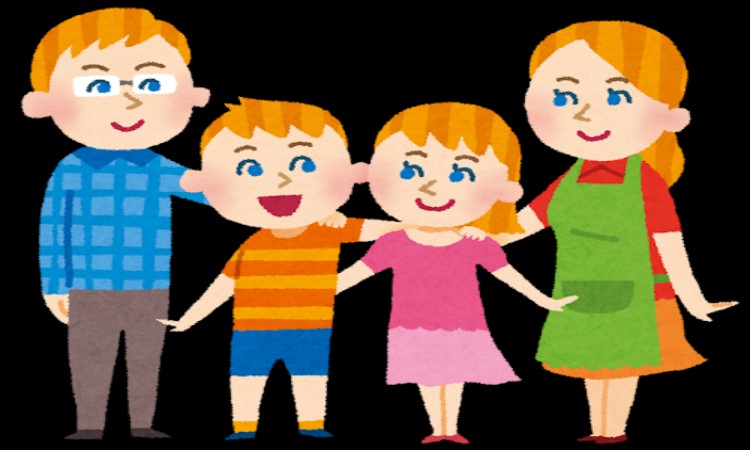 In recent years, the number of foreigners living in Tokyo has been increasing constantly. As of 1 April 2019, that number stands at 551,864 people (according to data from the Tokyo Metropolitan Government Bureau of General Affairs). It can be said that meeting a foreigner in Tokyo is no longer "a common occurrence", but more "a matter of course".
As a side note, foreign residents currently account for 3.98% of the total population of Tokyo, a significant increase from the 1.5% recorded 20 years ago.
In this article, we'll take a look at the number of foreign residents in Tokyo and the specific areas where they live.
Population of Foreigners in the 23 Special Wards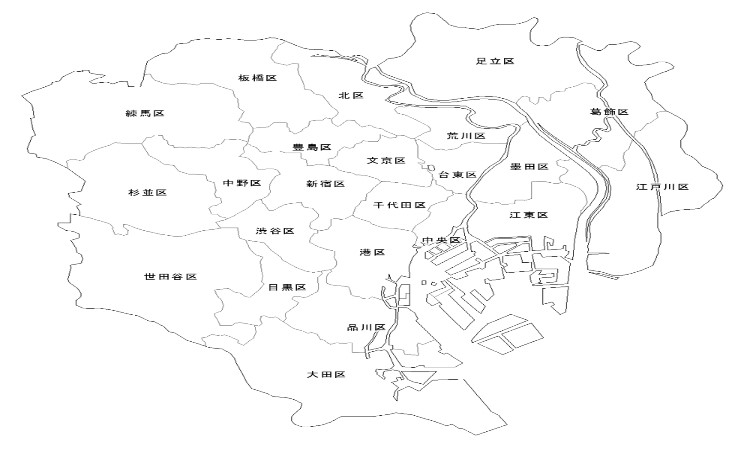 As of 1 April 2019, the number of foreigners living in each of the 23 Special Wards of Tokyo is as follows:
1.Shinjuku Ward 42,157
2.Edogawa Ward 35,660
3.Adachi Ward 32,087
4.Koto Ward 29,608
5.Toshima Ward 29,455
6.Itabashi Ward 26,969
7.Ota Ward 24,443
8.Kita Ward 22,541
9.Katsushika Ward 21,839
10.Setagaya Ward 21,514
11.Minato Ward 20,277
12.Nerima Ward 19,970
13.Nakano Ward 19,087
14.Arakawa Ward 18,958
15.Suginami Ward 17,845
16.Taito Ward 15,319
17.Shinagawa Ward 13,262
18.Sumida Ward 12,543
19.Shibuya Ward 10,920
20.Bunyko Ward 10,840
21.Meguro Ward 9,099
22.Chuo Ward 7,814
23.Chiyoda Ward 3,110
Interestingly, the top 5 Special Wards in terms of population of Japanese persons are as follows (as of 1 April 2019). You'll notice a striking difference to the ranking above.
1.Setagaya Ward
2.Nerima Ward
3.Ota Ward
4.Edogawa Ward
5.Adachi Ward
Shinjuku Ward, an area where many young foreigners live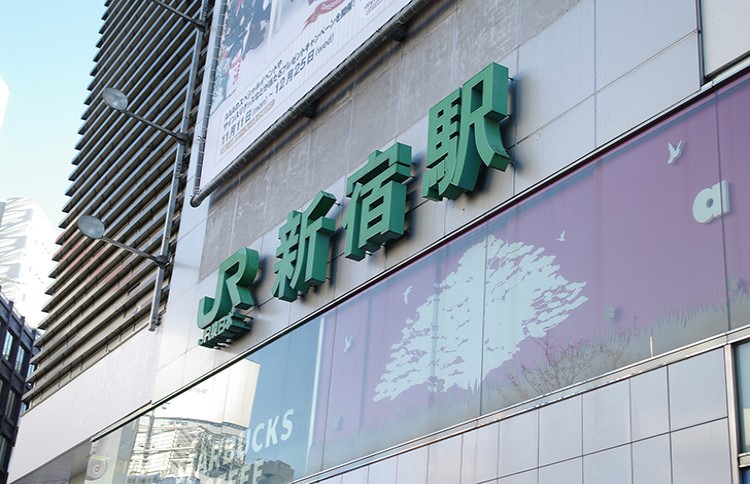 Does the ranking above match with the image you have of the different wards of Tokyo? Personally, I thought that Minato Ward would have placed higher up in the ranking, considering that it is home to Roppongi where many foreigners seem to gather.
On the other hand, Shinjuku Ward taking the top spot is probably not unexpected. Besides the busy and popular Shinjuku Station area, the ward is also home to the Shin-Okubo area, known as Tokyo's Korea Town.
Let's take a look at another interesting statistic: the percentage of foreigners among the new adults (those who recently turned 20) registered in each ward. The top 5 wards are as follows:
1.Shinjuku Ward 1,837/4,004 (45.8%)
2.Toshima Ward 1,206/3,144 (38.3%)
3.Nakano Ward 868/3,205 (27.0%)
4.Arakawa Ward 518/1,995 (25.9%)
5.Taito Ward  373/1,486 (25.1%)
As you can see, nearly half of the new adults in Shinjuku Ward are foreigners. Looking at the total for the 23 Special Wards of Tokyo, of the roughly 83,000 new adults, around 10,800 were foreigners, giving a ratio of 1 foreigner for every 8 persons.
So why do so many foreigners live in Shinjuku Ward? Even if we discount the numerous foreigners concentrated in the Korea Town of Shin-Okubo, the numbers clearly indicate that many of them find the ward a convenient and livable area, with an environment that is receptive to foreign residents.
What makes a city livable?
It goes without saying that the specific conditions that make a place convenient and livable differ from person to person. Generally speaking, any area that many foreigners find "livable" would probably have the following:
・Many compatriots live in the area
・There are many food establishments serving their country's cuisine, or shops selling ingredients from their country
・The local government offers convenient services and support programs for foreign residents
Of course, when foreigners look for housing, they also consider the same conditions as the Japanese do (such as ease of access to the workplace, etc.)
Nonetheless, foreigners in Japan are obviously composed of many different nationalities, and it can be observed that certain nationalities tend to prefer living in a specific area.
For example, the majority of Koreans in Tokyo live in Shinjuku Ward. As mentioned earlier, Shin-Okubo is home to Tokyo's Korea Town, and it features many Korean restaurants and shops selling items related to Korean pop culture. The area has also become a popular hangout for many young Japanese women.
Most Indians on the other hand choose to live in Edogawa Ward. The area around Nishi Kasai Station along the Tokyo Metro Tozai Line has been called Tokyo's Little India. It features many restaurants serving North Indian cuisine and shops selling Indian products, most of which are frequented by Indian nationals themselves. The area also has convenient access to central Tokyo, probably another reason for its popularity to Indians.
When people of a certain nationality choose to live in a specific area, many shops and services geared towards that nationality appear in that area, which in turn makes it even more attractive and livable to new people from that same nationality. In the future, more and more ethnic neighborhoods like Korea Town or Little India may pop up somewhere in Tokyo, maybe even one for each of the special wards.
Author's Remarks
So there you have it. In this article, we examined the foreigner population in Tokyo. And with the increase in the number of foreigners living in Japan set to continue, you can look forward to more articles related to this one in the future, such as government support programs for foreigners, or products and services geared towards foreign residents.