Must read! All you need to know about garbage sorting and collection
2019-07-14
Housing in Japan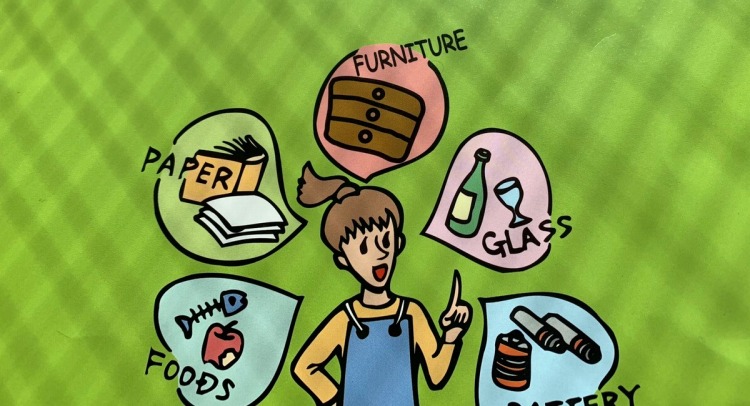 Garbage is the natural product of living.
But how do you separate it? When should you take it out for collection? There may be a few things that you do not know.
If you have just started living in a new area or you do not know how to separate and dispose of garbage, this is for you.
Let me tell you a few things about how to take the garbage out and how to separate it.
Garbage sorting and collection
Let me first talk about separating different types of garbage. There are four big categories of garbage.
●Burnable
●Non-burnable
●Recyclable
●Bulky (oversized)
Next, I will explain how to separate and take out each of these types of garbage.
●Burnable

・Use the garbage bags recommended in your area.
・Wood debris should be no longer than 40 cm or so
・Drain the excess liquid from your kitchen refuse before putting it into the garbage bag.
●Non-burnable

・Wrap sharp objects and broken glass in paper before putting them in the garbage bag, as the bag may otherwise tear
●Recyclable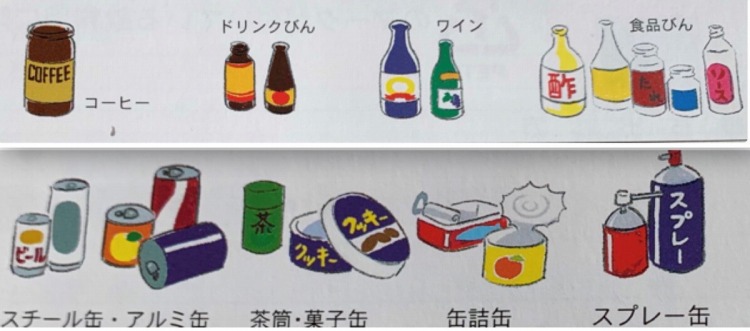 ・Although cans and bottles are both recyclable, do not put them in the same bag. Use separate bags.
・Quickly rinse cans and bottles before putting them in the garbage bag.
・As spray cans carry a risk of explosion, be sure to use them up before throwing them to the garbage.
●Bulky (oversized)

・Anything bigger than an 18-liter can is considered oversized garbage.
・Before taking out bulky garbage, you must contact the Consumer and Environmental Protection Division of your local government office.
・If you are replacing a big item in your home, ask the store to recycle the old item if possible.
There may be other differences in sorting the garbage depending on the area where you live so make sure to check the website of your municipality too.
Garbage separation is very important. Not doing it properly may cause problems with the other residents and garbage may not be collected, so try to sort your garbage the right way.
When do you take out the garbage?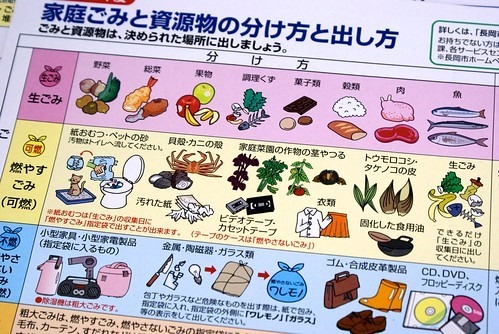 You now know how to separate your garbage perfectly.
It's time to take it to the garbage dump.
But when do you take it out?
Timing is the next topic I will explain.
Each municipality and area has a schedule showing the days and times when you can take out the garbage.
This is usually explained in the garbage guidebook or garbage collection calendar distributed by each municipality together with details about garbage separation, so please follow the rules in your area.
Actual garbage collection time may vary slightly depending on the amount of garbage and traffic conditions of the day, so try to take it out by the specified time.
[Message from the author]
After reading this article, I hope you understand that there are many rules regarding how to separate and take out the garbage.
Talking about a related but bigger issue, in recent years environmental problems including waste disposal have become national and global problems.
Reading this article and learning how to separate and dispose of garbage are the first steps in helping to solve environmental problems. Keeping your city clean is another merit.
To sum up:
○ Follow the separation rules, collection day, time & place as specified by each local government.
○ Follow the rules and avoid problems.
○ Save resources and save the earth.
Thank you for reading!