The Story of my Town: Araiyakushi-mae [Nakano Ward Araiyakushi Area Information]
2019-06-22
Town & Local Area Info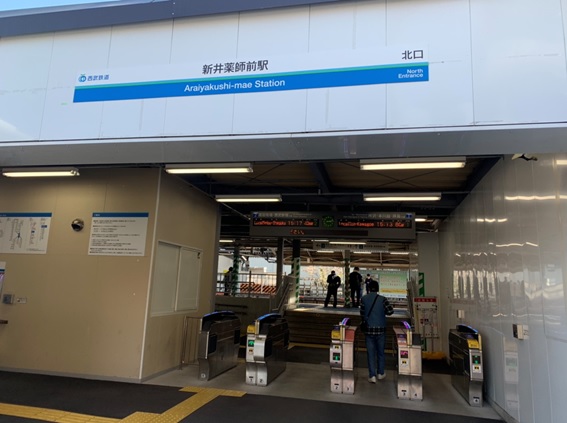 Today, we'd like to talk about the town, [Araiyakushi-mae].
From Araiyakushi-mae Station along the Seibu Shinjuku Line, travel time for each station is:
・Shinjuku Station(Approx.16 min)
・Shibuya Station(Approx.23min)
・Ikebukuro Station(Approx.15min)
・Tokyo Station(Approx.35min)
As listed above, this town is located close to central Tokyo, but also has a laid-back atmosphere. Let us tell you about characteristics that make Araiyakushi-mae popular.
A Spiritual Remedy for Eye Diseases? [Araiyakushi Baishouin]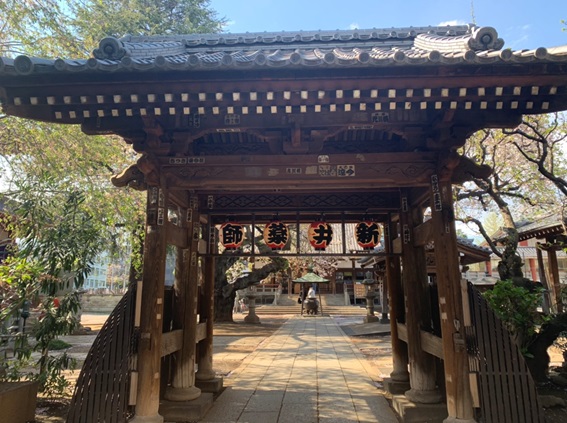 First, we'd like to talk about Araiyakushi Baishouin.
6 minutes on foot from Seibu Shinjuku Line Araiyakushi-mae Station, and 15 minutes on foot from JR Nakano Station, lies the largest temple in Nakano Ward, Araiyakushi Baishouin.
When the 2nd Edo Shogun Hidetada prayed for the recovery of his daughter's vicious eye disease, the temple answered to this prayer and cured the disease. Ever since then, the temple is known as "God of Eyes", and is also believed to bring good luck for child-raising.
Furthermore, at every 8th,18th and 28th of the month, a fair called "Hachi no ichi" is held, where antiques as well as foods and flowers are sold.
At the "Ai Road Shopping Street", also regarded as the path leading to Baishouin, there may be discount foods and drinks, so we would recommend visiting Baishouin on one of these days.
Inside the temple's vicinity, there is also a well that draws drinking water, called "Hakuryu Gongensui".
You can drink tasty water, and even experience pumping water from the well like the old days of Japan, so if you have the chance to visit Araiyakushi-mae Station, we'd recommend stopping by.
The Tangible Cultural Property of Nakano Ward! [Tetsugaku-dō Park]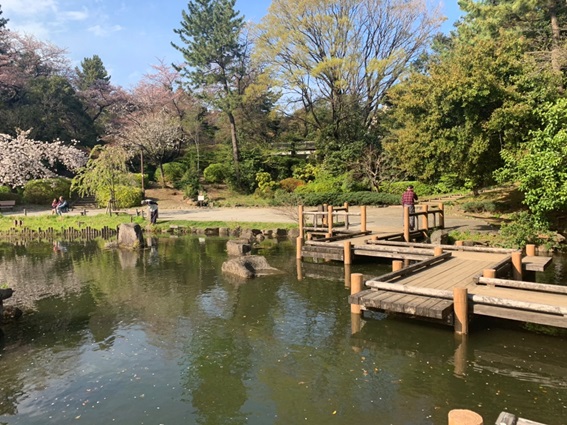 Next, we'd like to present to you "Tetsugaku-dō Park."
Walking from the station past the shopping street, and through the residential streets, you will reach a large park full of nature in around 10 minutes. This, is the Tetsugaku-dō Park.
Tetsugaku-dō Park is a park that was established by the founder of Toyo University, the late Inoue Enryō. Inside, there are 77 architectures and paths that visually represent philosophy, creating a unique atmosphere. The unique Tetsugaku-dō Park was the only park in the world that expressed the topic of philosophy. From this reason, the park was designated as one of Tokyo's scenic spots in 2009.
Other than that, the park has baseball fields, tennis courts, archery grounds, playgrounds, and so on, and is also used as a place for the local communities.
Even more, it is a great location for a relaxing stroll during the weekends, where you can view flowers and trees of its abundant nature. You can even enjoy viewing different flowers as the seasons go by!
Plenty of Wonderful Stores To Shop! [Yakushi Ai Road]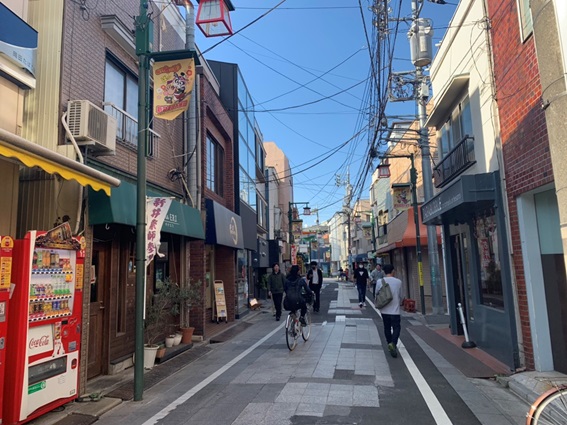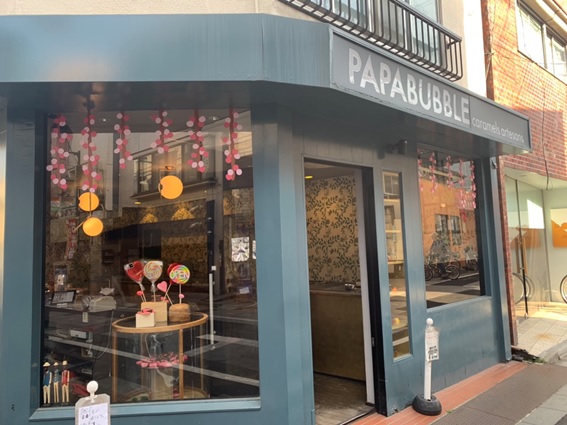 Lastly, we'd like to tell you about "Yakushi Ai Road", also introduced earlier as the path leading to Baishouin.
Out of the restaurants and cafes lining up on the shopping street, we would like to recommend a candy store called "PAPABUBBLE".
Some of you may have heard this name.
Yes! PAPABUBBLE, famous for selling pretty candies, is also open in Japan, and the first store is right here in Araiyakushi-mae! Currently, there are 14 stores across Japan, and  Nakano store was the start of it!
Inside the store, you can take a close look at the candy making process, and enjoy the pretty colors and shapes of the candies on display. We would strongly recommend visiting Japan's first PAPABUBBLE store.
Getting out of the pretty candy store, you will soon see the hot springs. Relaxing in a hot spring after eating at the shopping street, will be a wonderful way to refresh on a tiring day. By the way, there is a coin laundry next to the hot springs, so you can do the laundry while you are there.
There are still many other nice stores, so try stopping by when you find them.
[Notes from the Writer]
Did you find this guide of Araiyakushi-mae to be informative?
To conclude, I would like to rate my impression of Araiyakushi-mae in stars.
1.Access ★★★★☆…Access to the central areas are convenient, but there are needs for train transfers.
2.Public safety★★★★☆…High in standard, consisting of many shopping streets and quiet residential areas. However, the areas are not well-lit at nighttime.
3.Shopping★★★☆☆…There are many shopping streets and convenience stores, but only a few large supermarkets.
4.Restaurants ★★★☆☆…There are restaurants, but only few of them are franchised.
5.Nature★★★★★…Various parks, also rivers, allow you to feel the air of nature.
We hope this information will help to find what you need!