Want something fancy? Koenji recommendations by the author for gourmet
2019-06-20
Japanese Food & Cuisine,Town & Local Area Info
 Want something fancy? Koenji recommendations by the author for gourmet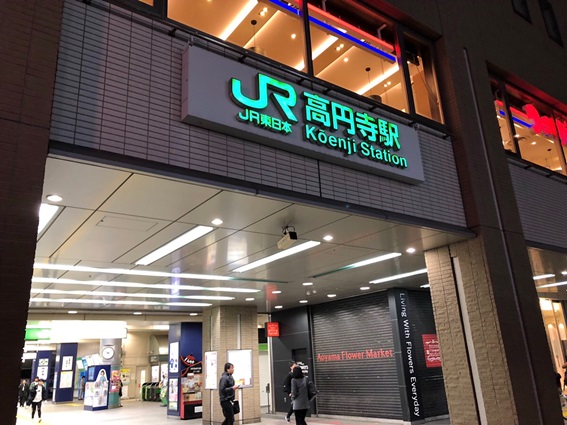 Koenji is an area you can reach by train within 10 minutes from Shinjuku also popular with students.
What do you think of when you hear the name Koenji?
You may think of the many second-hand shops, the Koenji Awa Odori event or the great shopping district and so on.
When I was a student, I also often went to my favorite second-hand clothing store in Koenji.
Today, I would like to recommend some fancy gourmet places in Koenji.
Some are perfect for having a snack, taking a break while shopping, or even for a ladies' night out.
【Exquisite hot sandwiches in Koenji】MUSTANG TOKYO
I learned about this shop from a local TV show report.
It serves delicious sake in the evening, but you can also have lunch from lunchtime until the evening if you do not drink.
It is a hot sandwich bar with a relaxing atmosphere created by retro-styled wood grain details, a stylish and nostalgic hideaway.
The hot sandwiches are cooked to order, so they are always fresh!
A popular menu, the "Beef tongue hamburger sandwich", has been featured a lot on TV and other media, but what I recommend is the "Koenji sandwich".
It is made with cheese, Neapolitan spaghetti, fried egg, lettuce, onion, and the most important ingredient, plenty of dry curry!!
It is also one of the hot sandwiches recommended by Jun Miura, a big name in the entertainment world!
(as the restaurant menu mentions)
I tried it and it was delicious indeed.
Restaurant information (※ as of December 2018)
Name: Mustang Tokyo
Address: 3-58-29 Koenji Minami, Suginami-ku, Tokyo
【Recommended for lone drinkers too】Bu-An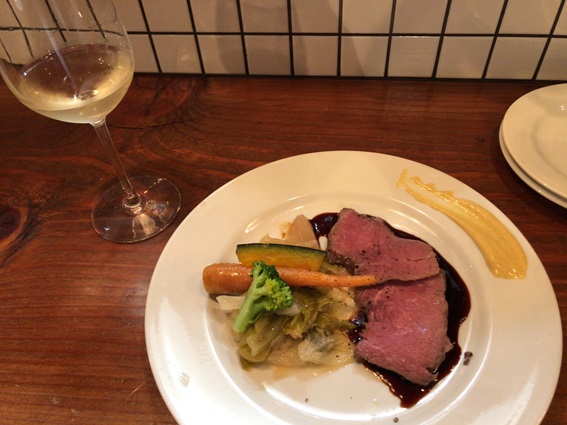 A short walk from the station's North Exit, this restaurant has a brick-style relaxing atmosphere.
They offer a wide variety of wines, many of which are carefully selected domestic wines, which you can enjoy along with beer from lunchtime.
The wine cellar in the basement apparently stores about 200 kinds of wine.
They, of course, know their liquor but the food they serve is also very good.
The staff is friendly and will recommend the best wine!
I tried the "Sakura Wine" and "Kohime".
To be honest, I do not particularly like wine, but both were easy to drink so I would recommend them to people who may want to try wine for the first time!!
Their Italian food is made from seasonal ingredients and is excellent, so I recommended this restaurant for when you want to enjoy a drink without worrying about time, after work or on holidays.
Restaurant information (※ as of December 2018)
Name: BU-AN
Address: 3-23-5 Koenji Kita, Suginami-ku, Tokyo
【I want a drink!! I want meat!!】 Meat Market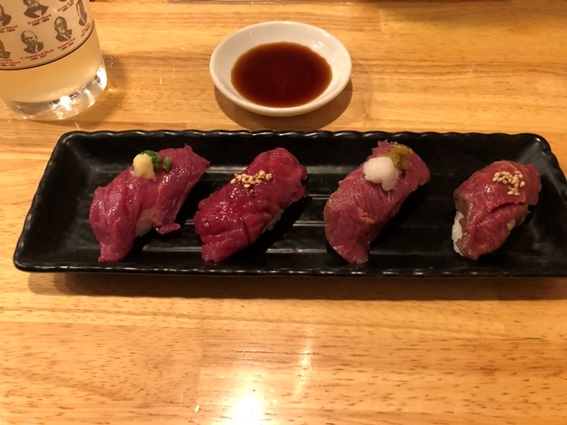 I have talked about fancy wines and hot sandwiches so far and have kept some of you waiting!
Let me take you to a more "filling" place.
The number of "meat bars" has increased in recent years, but I would like to recommend the Meat Market.
Of course, they serve regular offal and grilled meat, and their specialty, the "White roast beef rice bowl" is delicious, but I recommend the meat sushi.
There are many, including roast beef sushi, beef tongue sushi, horse grilled sushi and so on, and they are reasonably priced so finding your favorite might be fun.
Their yakiniku sauce is, of course, home-made. It is sweet and sour and I highly recommend it!!
Restaurant information (※ as of December 2018)
Name: Meat Bar- MEAT MARKET
Address: 3-36-17 Koenji Minami, Suginami-ku, Tokyo
【Author's message】
Did I convince you to try some of Koenji's gourmet restaurants?
All three are great and I highly recommend them.