【Shinagawa-ku, Togoshi area information】Togoshi Ginza
2019-06-16
Town & Local Area Info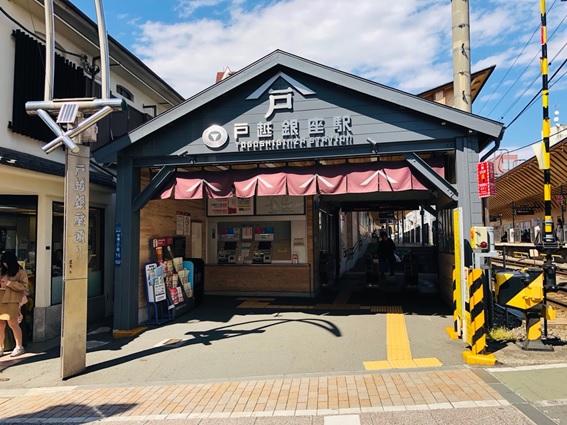 This time, let me take you to Togoshi Ginza, located along the Tokyu Ikegami Line in Shinagawa-ku, Tokyo. I am sure that after reading this, you will want to go see the lively Togoshi Ginza area for yourself!
Read to the end to learn about what makes Togoshi Ginza so attractive, access to central Tokyo, and recommended shops.
First, where it is and access to central Tokyo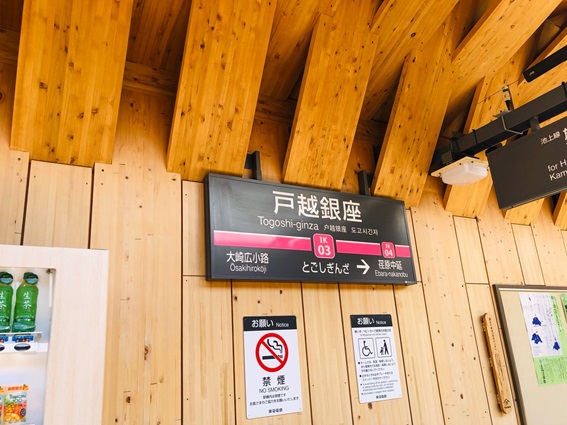 As I mentioned earlier, Togoshi Ginza is located in Shinagawa-ku, Tokyo, and consists of three streets: Toyomachi, Togoshi, and Hiratsuka. As you see, the station has a very fashionable and tasteful design.
It is 4 minutes by train to Gotanda Station on the Yamanote Line, which is one of the main Tokyo metropolitan lines. Transfer time from there to downtown is as below.
Shinagawa Station 6 minutes
Shibuya Station 7 minutes
Shinjuku Station 14 minutes
Tokyo Station 19 minutes
It is located very close to the main lines, so it is relatively easy to go everywhere from here. Also, Togoshi Station (a 5-minute walk) and Togoshi Koen Station (a 15-minute walk) are close by so you can use a line other than the Tokyu Ikegami Line as well.
When you say Togoshi Ginza Station, you say Togoshi Ginza shopping district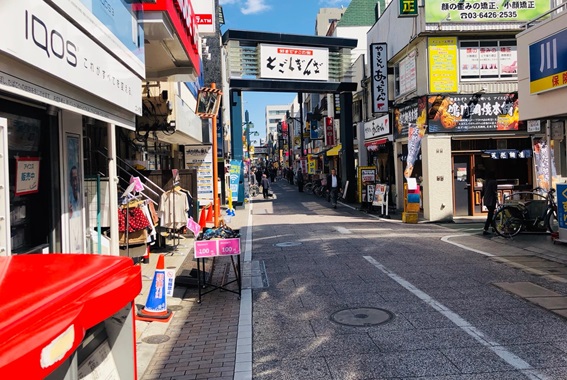 That is because Togoshi Ginza Station is right in the middle of the Togoshi Ginza shopping district!
This shopping district is a straight 1.3 km long road lined with stores on both sides and roughly divided into three areas: Shoeikai, Chuogai, Ginrokukai. The station is at the intersection of Chuogai and Shoeikai. (When you exit the station, on the right you will find Shoeikai and on the left Chuogai and Ginrokukai.)
Based on my impression, I think that Shoeikai has many privately owned stores, Chuogai has quite a few chain stores and on Ginrokukai you will find more old stores.
I also thought that you could find pretty much anything here.
In this shopping district, you have, of course, restaurants, but also a bicycle store, dry cleaning, a supermarket, beauty salon, shoe store, gym, izakaya, bakery, sushi, Chinese restaurant, convenience stores, boutiques, a florist, second-hand shop, pharmacy, Internet cafe , Karaoke, snack bars, mobile phone shops, a pet shop, bookstore, clinic, 100 yen store, insurance agent, cram school, shrine … and much more.
With so many shops, it is no wonder that the area is always crowded with people of all ages, men and women, Japanese and foreign.
The last thing I noticed is that as the shopping district also houses many chain stores, the station surroundings are very bright even very late at night, which makes it very safe and very convenient too, as you can still buy food when you come home very late.
Five times winner of Deep-Fried Chicken Grand Prix (soy sauce category)! Nakatsu Karaage Kei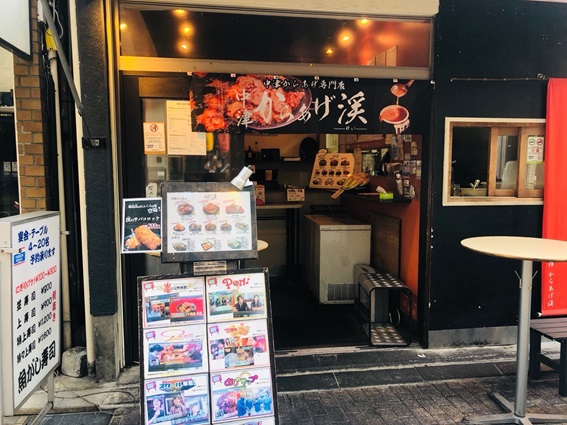 Next, I would like to introduce one of my favorite shops in the Togoshi Ginza shopping district. It is "Nakatsu Karaage Kei" and you can find it on Shoeikai (right from Togoshi Ginza Station)!
This shop has featured in various programs broadcast both locally and nationally. Its most popular "boneless thigh" karaage (deep-fried chicken) won the Gold Award five times in the Karaage Grand Prix Soy Sauce Category. I also tried it and found that it was crispy on the outside, and very soft and light on the inside maintaining the distinct flavor of the soy sauce in which it was marinated. Absolutely delicious!
The store is open until 9:00 pm, and besides fried chicken, they serve lunch boxes and croquettes, which are perfect for dinner.
I visited Togoshi Ginza for the first time to write this piece, and I was most amazed to find myself in the heart of the shopping district when I came out of the station. It felt so lively and I had a lot of fun strolling along the shopping streets. If I thought that the quiet area beside the shopping district was the only residential area, but I also found apartment buildings in the shopping area and other things I wouldn't have been able to find without actually visiting the place.
It was a very nice town with good access to the city center and a warm atmosphere created by the shops and the people in the area. It is a place you will definitely enjoy.